ANACORTES, Wash. — A BNSF train derailed on the Swinomish Reservation in Anacortes around midnight on Thursday and caused thousands of gallons of diesel to leak, the Washington State Department of Ecology reported.
The Department of Ecology initially said about 5,000 gallons of diesel have leaked from the train. The department later said that amount was a "benchmark."
The estimated maximum spilled later decreased to 3,100 gallons of diesel.
Mike Sibley, federal on-scene coordinator for the Environmental Protection Agency, said about 2,500 gallons of diesel spilled. About 600 gallons were recovered from the ground, according to the unified command of agencies responding to the spill.
The two trains that derailed each had a 3,500-gallon capacity. Fuel was removed from the second locomotive that wasn't leaking.
The tank cars were removed by 5:30 p.m. on Thursday.
The spill happened on a berm, and most of the diesel is said to have leaked onto land.
Sibley said there was no oil sheen seen on the water. U.S. Coast Guard drone and helicopter flights confirmed no impact to water and wildlife, according to the unified command.
Swinomish Indian Tribal Community Chairman Steve Edwards issued a statement which reads:
"I am very grateful to all the first responders who worked tirelessly last night and through the day today. Fire District 13, the Swinomish Police Department, Swinomish Emergency Management, teams from the Marathon and HollyFrontier refineries, and our state and federal partners all pulled together to ensure the safety of the public and to minimize harm to the environment. We have a long way to go, but we know that things could have been much, much worse. We at Swinomish will continue to do everything we can to protect the waters and natural resources around us, while ensuring public safety."
By Thursday afternoon, crews were working to remove contaminated soil and backfill it with clean soil, according to Sibley. The contaminated soil will be removed and taken to a permitted facility.
The seven-car train, which included two locomotives, a buffer car and four tank cars, derailed shortly after midnight.
The derailment happened near the Swinomish Casino and Lodge as the train was traveling east. The Department of Ecology shared an image with a location of where exactly the train derailed, which can be seen below.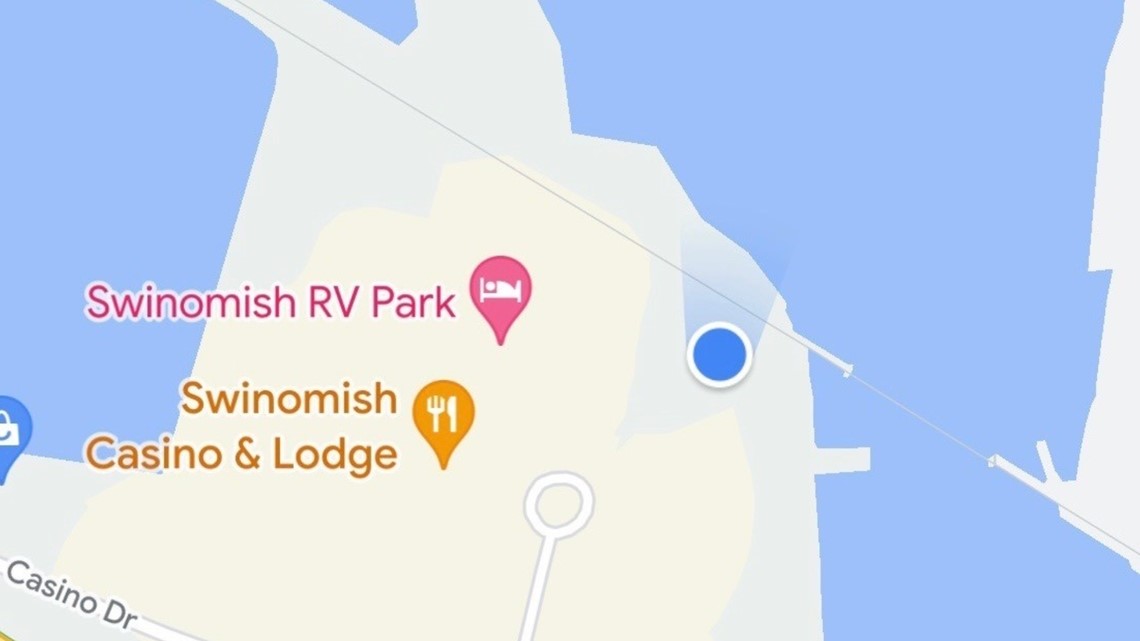 No injuries have been reported.
A boom has been placed in the water to contain any fuel leaks.
This is a developing story. Check back for updates.