The line wrapped around the building and continued down at least six city blocks. His staff said the crowd of 17,000 people made this the "largest rally any presidential candidate has held in Washington this cycle".
Sanders has held previous campaign events in Seattle and Spokane, but this was the first of this magnitude in Pierce County, and KING 5 News Political Analyst Ron Sims said that is no accident.
"Making a decision to have a rally, a very significant one, in Pierce County when you're moving into the state, was actually a very good strategic move," said Sims.
Sims said poll numbers show that Sanders has broad support throughout King and Pierce counties. But he said the Tacoma rally is an opportunity to make the case that his support transcends progressive Seattle.
"It sends a signal to the rest of the state that [Sanders is] not just Seattle's candidate," said Sims.
"He's not the big city president. He's going to places that are suburban, places that have large communities of color, and that is really good politics, because those communities vote in larger numbers."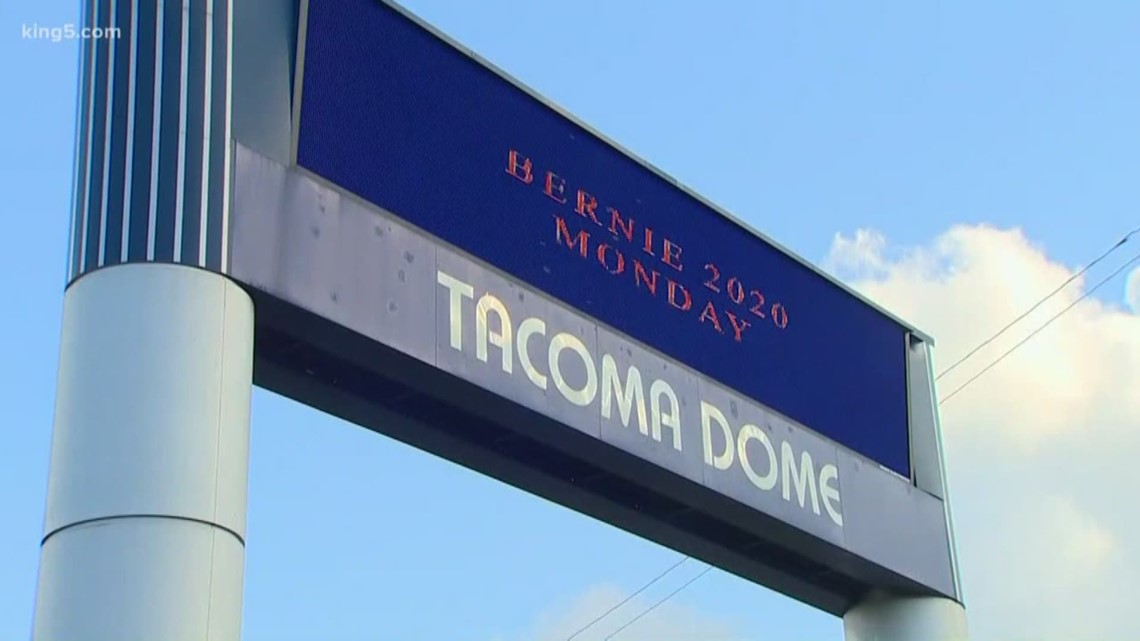 The nod to Pierce County was not lost on those attending the rally. Some lined up hours ahead of the start of the rally.
Sanders supporter Alan Richrod came from Aberdeen to attend the rally.
"It's neat that it's happening here in Tacoma," said Richrod. "This part of Washington is the headquarters of the union movement. The fact that he came here to Tacoma makes perfect sense."
Allurinda Gorham, a Sanders supporter who lives in Tacoma said the event was putting her city in the spotlight. "We're not the stepchild today. We're in center ring," she said. "It's nice to be included."
Ron Sims is a former King County executive and served in the Obama Administration. Scott McClellan was a White House press secretary under President George W. Bush.