SEATTLE — Several shops were destroyed by a major fire in downtown Ballard on the 2300 block of NW Market Street. The fire started around noon on Monday.
Flames and heavy smoke poured out of the building. La Isla restaurant, Supercuts, Kitchen N Things and Octo Designs & Jewelers sustained heavy damage and are a total loss. The Pho Vietnamese restaurant that borders Coleman Jewelers was also damaged from smoke exposure and water, according to the Seattle Fire Department.
Nearby apartments were also evacuated.
At the fire's peak, 150 firefighters, or about 65% of Seattle Fire's on-duty resources, were responding. One firefighter was taken with minor injuries to a hospital, officials said.
No one else was injured in the massive fire.
NW Market St. remains closed near the fire. Drivers should avoid the area and find other routes through Ballard.
Seattle Public Utilities said hydrant use from Monday's fire resulted in discolored water to some Ballard neighbors. If you see discolored water, SPU says to wait until the water clears before drinking it. They advise running cold water for a few minutes to see if it clears. If not, wait 1-2 hours and try running the water again.
Around 3:30 p.m. Monday, the Seattle Fire Department tweeted that the fire was under control, but hot spots will be monitored throughout the night.
"Firefighters are working from the roof to get water on the fire," said Kristin Tinsley, Public Information Officer for Seattle Fire. "They're also cutting holes in the roof to allow those toxic gases and smoke to escape."
Firefighters later shifted to defensive tactics, meaning crews were fighting the fire from outside the building.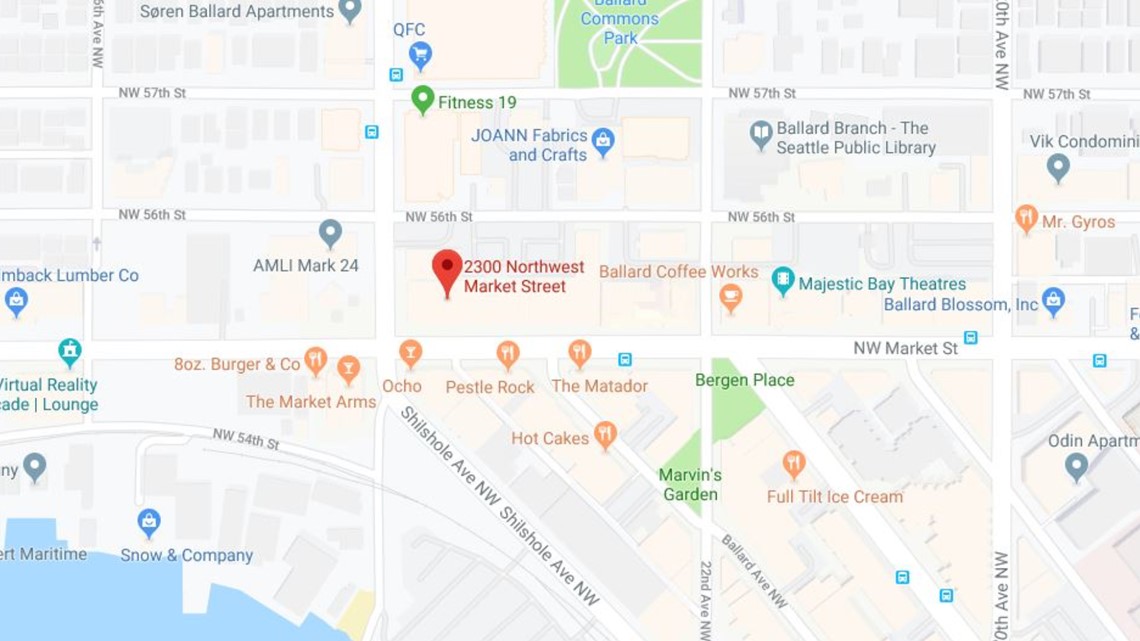 Tinsley said the initial call came from Supercuts.
It's unclear how the fire started and investigators won't be able to go inside until the fire is completely out and the structure is safe.
This map shows how many firefighters responded from across the city: