If viewing in the app, click here to see the draft designs
Draft schematics for the new arena at Seattle Center and a plan to reorient foot traffic through the campus will be formally discussed Thursday at a Seattle Design Commission review meeting.
The new designs, presented by Oak View Group. give more detail to OVG's plan for a major renovation at the KeyArena site. The 97-page document outlines their current vision, which includes three entrances on the south side of the new arena, which would be a significant alteration to the existing footprint. It would also encourage fans to enter through a new atrium that is part of the project.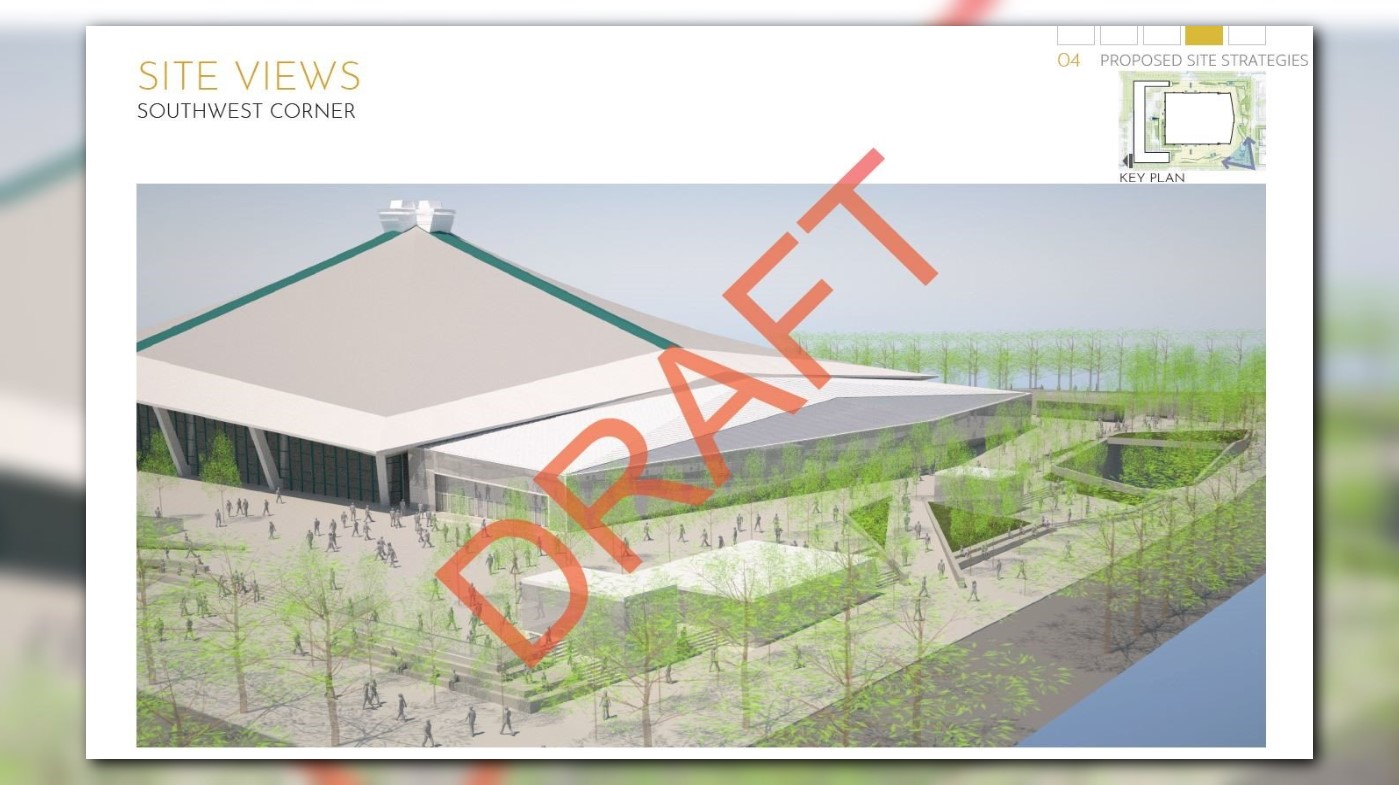 The documents also reiterate how OVG's contractors plan to excavate an additional 15 feet to create additional capacity on the KeyArena site. In 1995, the former Seattle Center Coliseum was renovated and included a 38-foot drop to add additional seats.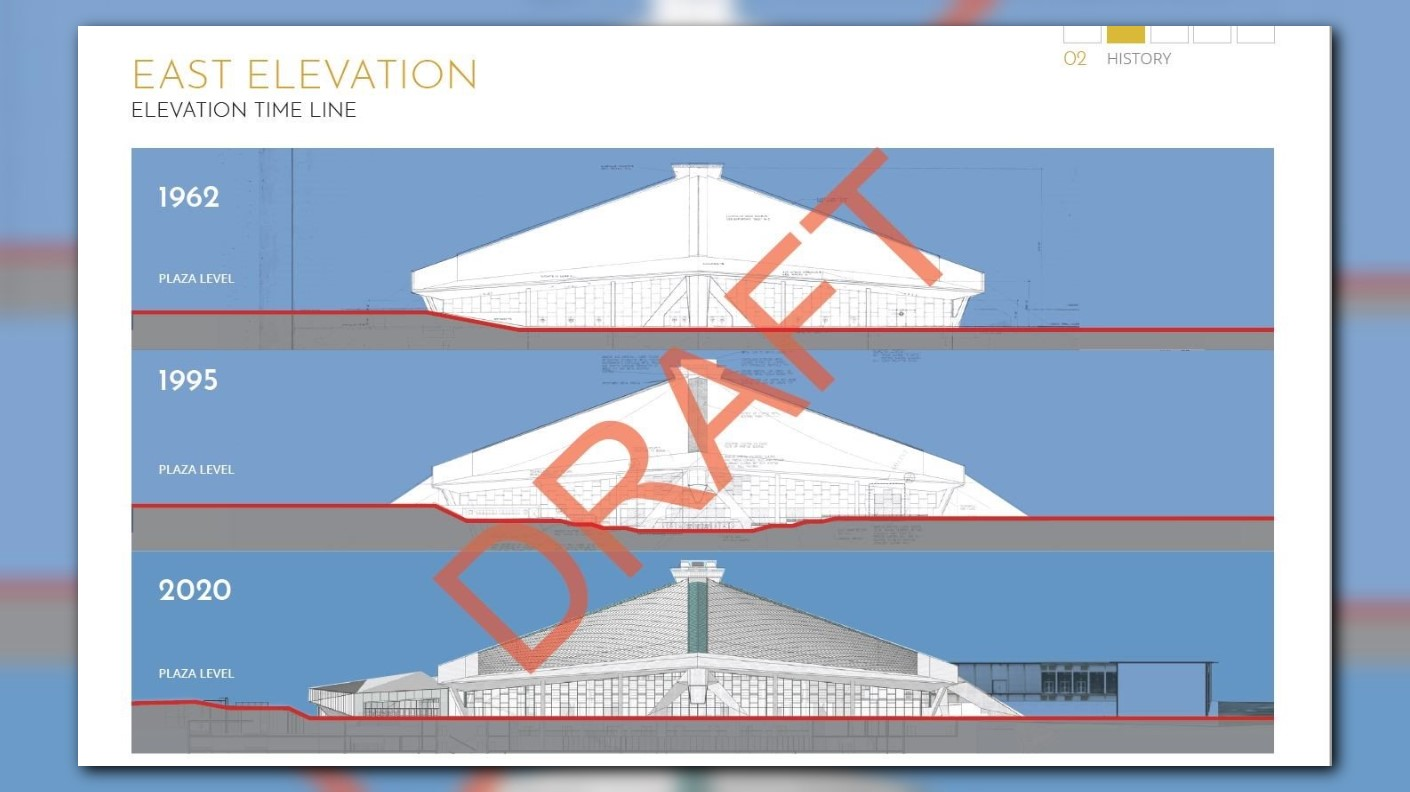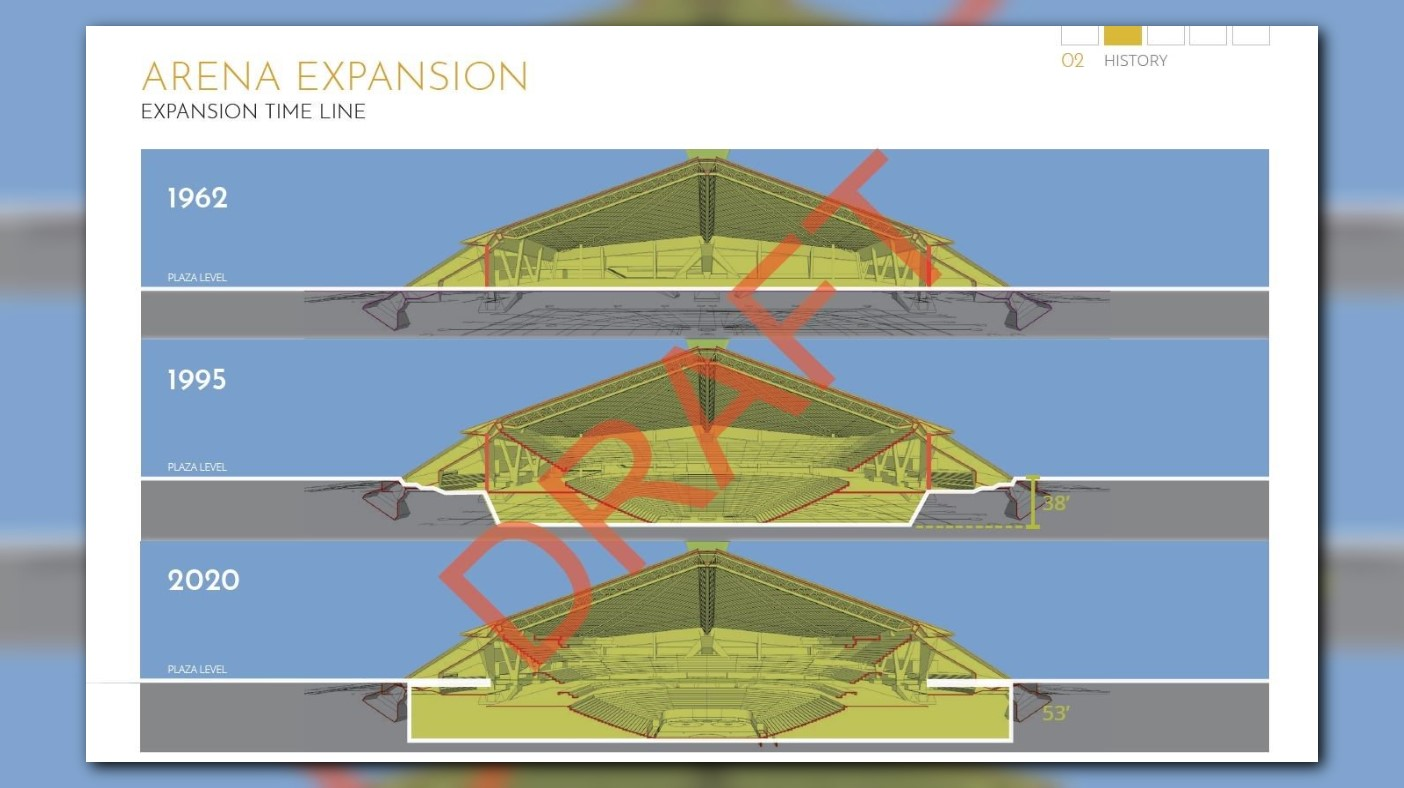 But it is likely the southern side of the building that will get the most attention, given how different it is from past arenas here and how it plays into transit and pedestrian options at Seattle Center.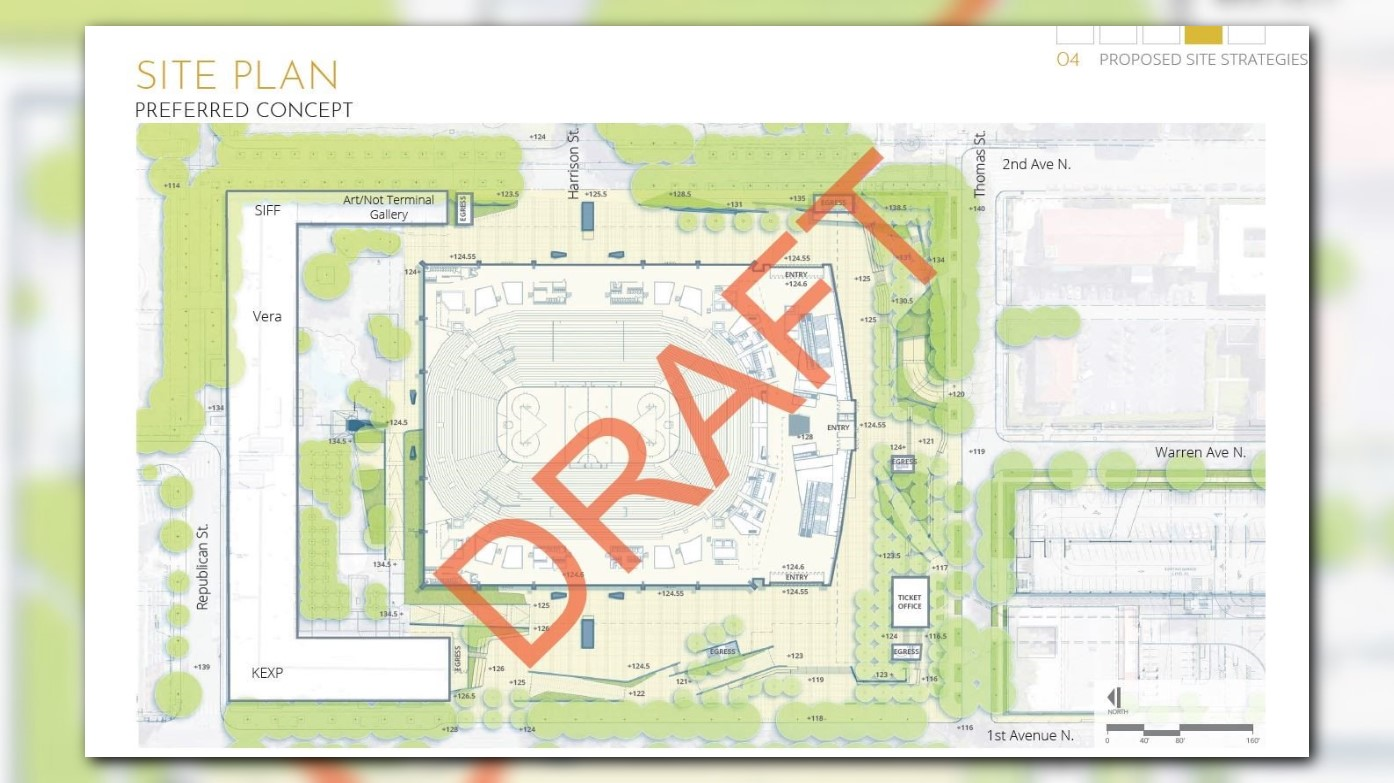 The review is just a step before the city officially signs off on final transaction documents after the council and mayor approved a Memorandum of Understanding last month. The designs have been given early guidance from the Uptown Alliance, which has held public meetings to allow residents to give feedback.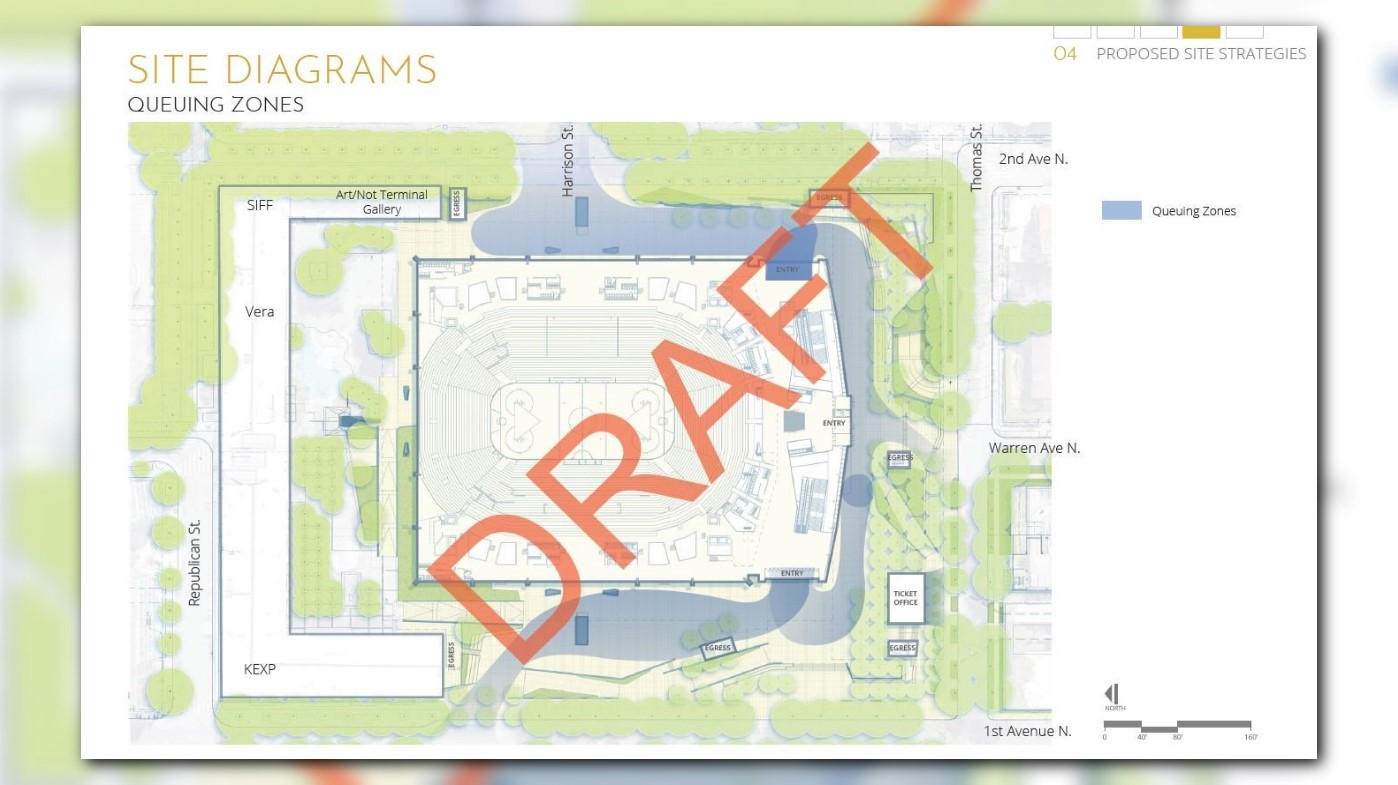 "The Seattle Design Commission is only looking at how the proposed investments affect the public realm and how people move through it – pedestrian movement to and through the plaza design, right of way improvements, location and function of parking and truck access, the context with the larger Seattle Center campus," Michael Jenkins, of the Design Commission wrote. "The specifics about the structural modifications to the building and much of the site fall under the review of the Landmark Board – they have regulatory authority along with Seattle Department of Construction and Inspection through issuance of permits – the SDC is an advisory body."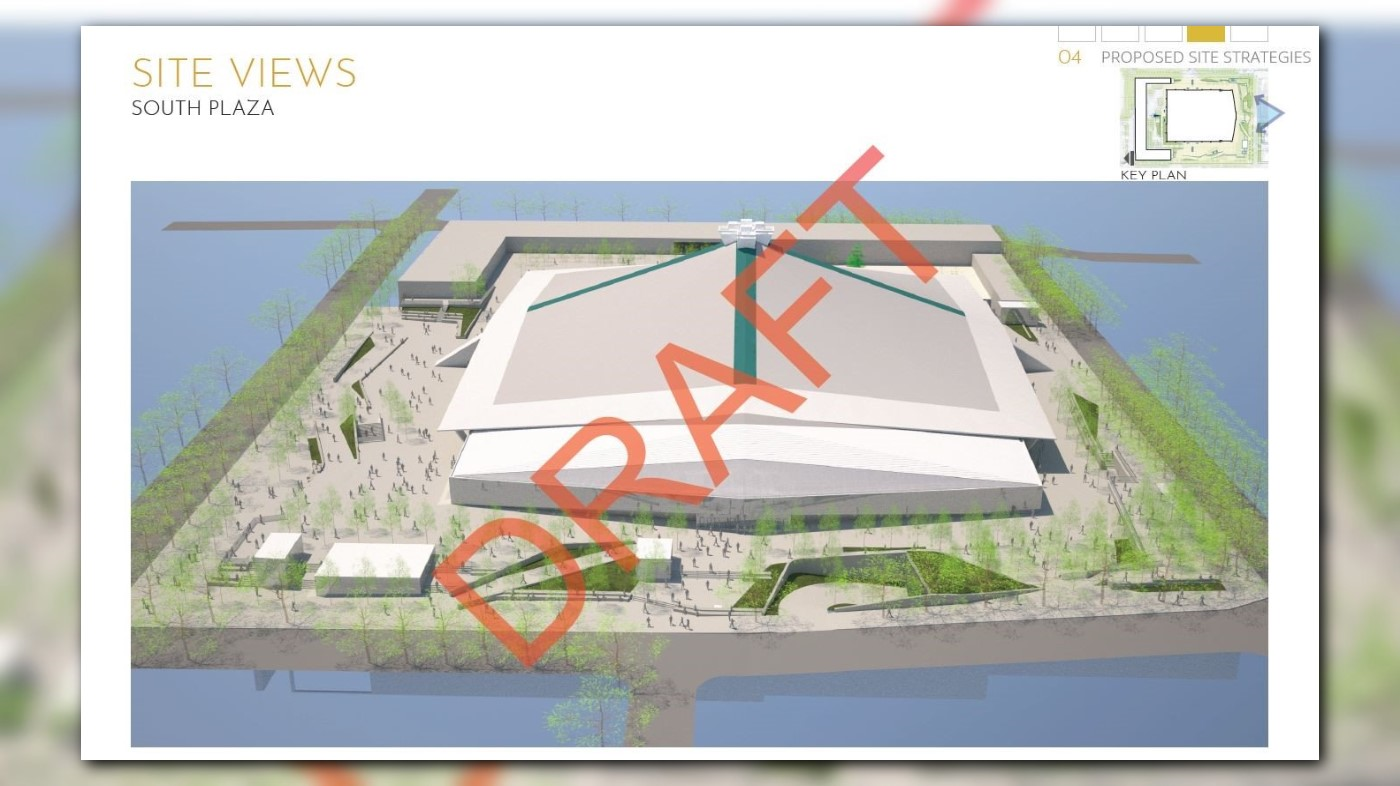 The OVG draft designs all play heavily on the arena as a hockey host. The NHL has already indicated it will accept an expansion application from Seattle, and investors David Bonderman and Jerry Bruckheimer. Bonderman is an equity partner in the building and has met with Seattle Mayor Jenny Durkan and multiple council members.
OVG's Tim Leiweke has targeted November of 2018 to begin demolition and construction on the KeyArena site.