KING COUNTY, Wash. — Fire crews across western Washington battled five different blazes early on Tuesday morning, including several inside abandoned buildings.
A home in Federal Way was reported on fire just before 3:30 a.m. Tuesday and a woman inside was taken to the hospital for possible smoke inhalation, authorities told KING 5 at the scene.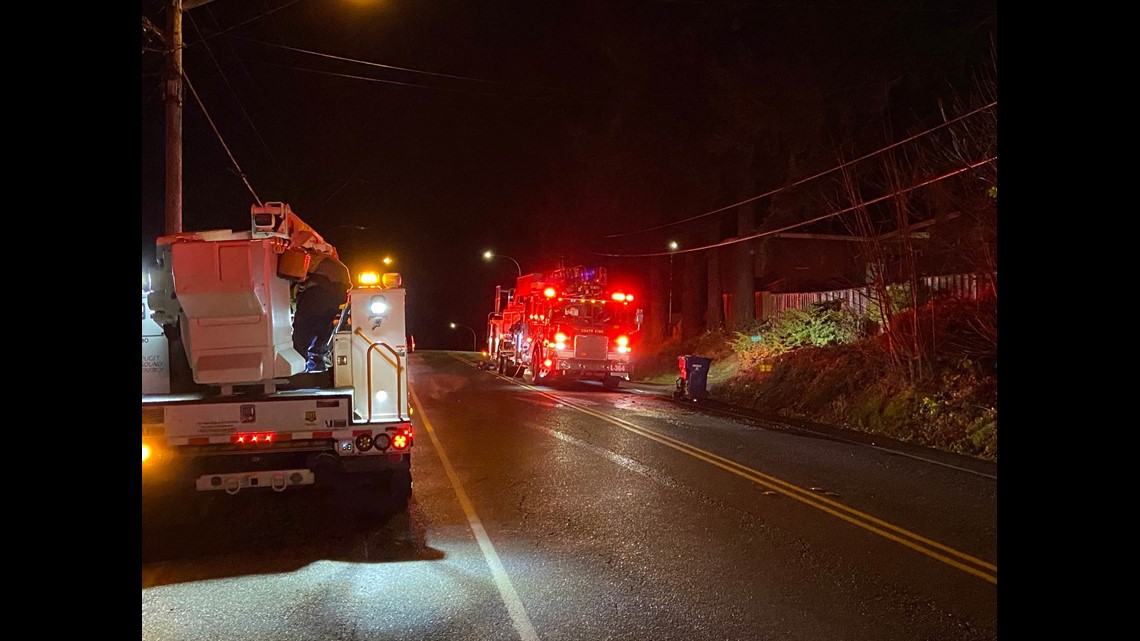 Next up was another residential fire in Auburn, just off West Main Street. Crews responded around 4 a.m. to a vacant home, but there were no injuries. Firefighters said there was no danger to surrounding properties.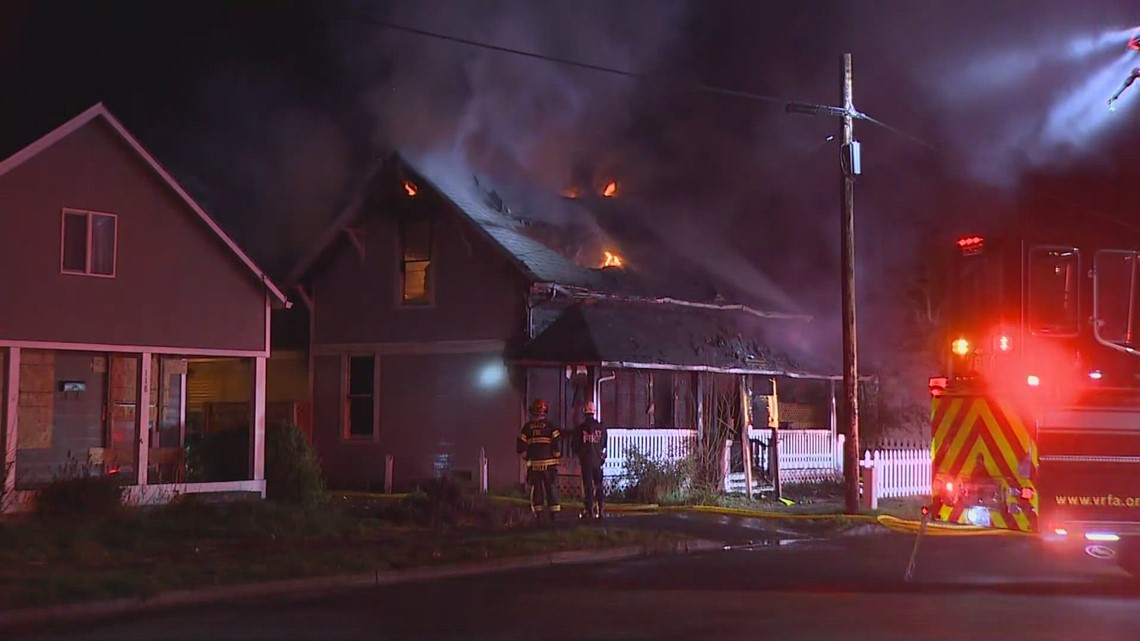 "They're working to put it out (in) a lot of void spaces," said Dean McAuley of Regional Valley Fire Authority. "They've been unable to make an interior search, no injuries at this time."
Next up was another vacant building fire on South Plum Street in Seattle, which could be seen from miles away on Interstate 90 just after 5 a.m. Tuesday.
The Seattle Fire Department said the roof of the building collapsed and firefighters used aerial ladders to pour water on the fire. The electricity was shut off during the response.
No injuries were reported and the fire remains under investigation.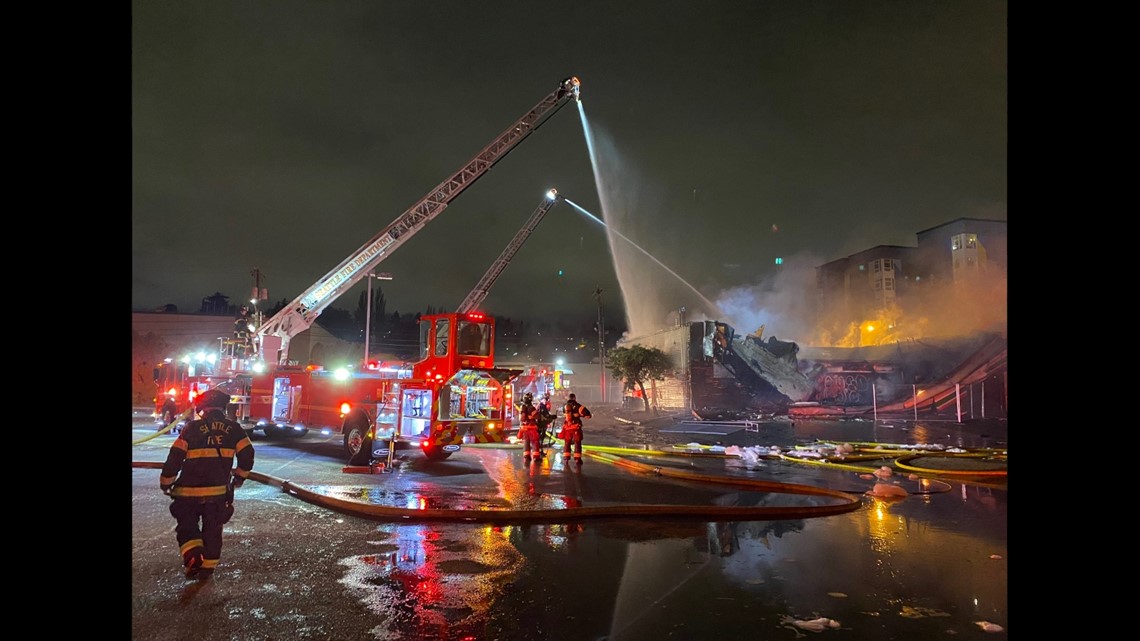 Back in the south Sound, a building fire at South 7th Street and Fawcett Avenue produced a large cloud of white smoke and caused the intersection to be closed for hours.
Tacoma fire officials warned those close by to keep all windows and doors closed and avoid outdoor activities until the flames were contained. No injuries were reported at the scene, although several cars did appear to sustain damage. Firefighters had to pull back from inside due to issues with the structural integrity of the building.
"They began to do an interior attack, parts of the building were collapsing so they pulled back out," said Tacoma Fire's Joe Meinecke.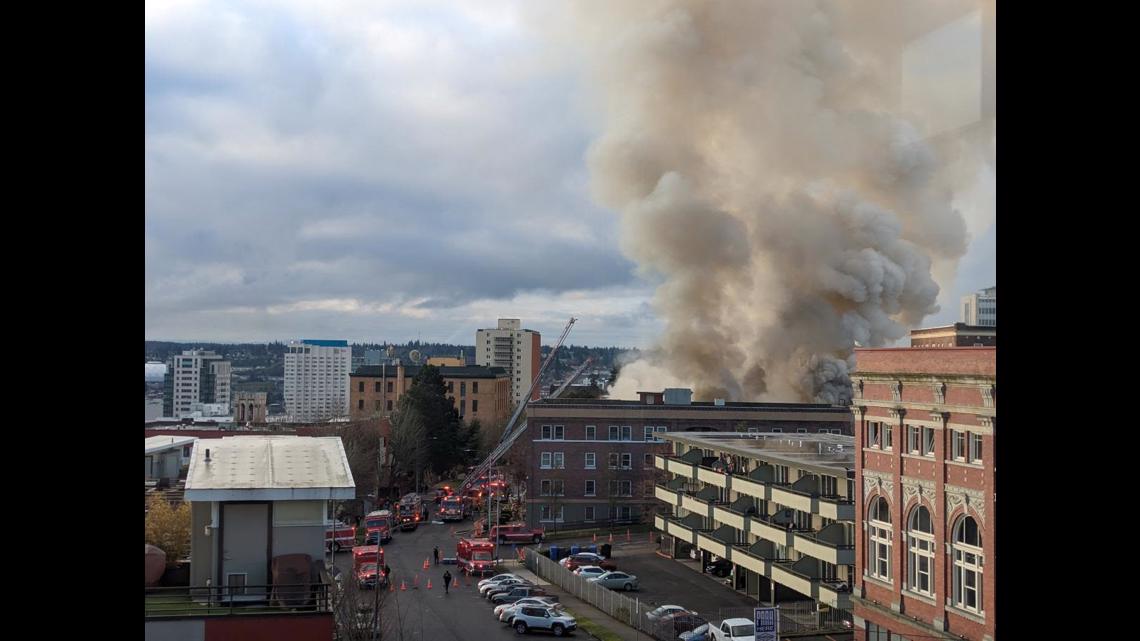 Finally, officials responded to a car on fire in the parking lot of a Motel 6 just off Interstate 5 in Fife. There was no immediate information available on how the fire began and no injuries were reported at the scene.