MUKILTEO, Wash. - The Mukilteo community is grieving after a gunman opened fire at a gathering Saturday night, killing three young people and wounding a fourth.
The injured person was taken to Harborview Medical Center in Seattle and was last listed in serious condition. Relatives of witnesses said he was conscious and speaking.
A vigil for the victims was held at Kamiak High School on Saturday night where people passed lit candles to one another. Another vigil was planned 7 p.m. Sunday at the LDS Church in Mukilteo (11001 Harbour Point Blvd.). Governor Jay Inslee is scheduled to attend.
Police responded to reports of shots fired shortly after midnight early Saturday to a house in the 10000 block of Chennault Beach in the Channault, an upscale neighborhood in Mukilteo.
Approximately 15-20 people were reportedly inside the home at the time of the shooting.
Parents, family and friends quickly arrived at the scene looking for information after news of the shooting broke.
"My granddaughter called us about 20 minutes after midnight and said she was hiding, that there had been a shooting and that two of her friends were shot and she was shot at. And she ran away and is hiding across the street from where the shooting was," said Susan Gemmer.
According to Gemmer's granddaughter, the shooter arrived with a rifle at the party of 15 to 20 friends of Kamiak High School, mostly recent graduates ages 15 to 20. The gunman reported walked through the house to the fire pit out back, where he shot two people. Those present knew the gunman, Gemmer said, and he and one of those shot had broken up last week.
In what police are calling the worst incident in the city since 2002, officers say the gunman acted alone. They were not searching for other suspects. The neighborhood surrounding the home has been sealed off as police continue to investigate.
While police were not identifying any of the victims until their families have been notified, the University of Washington on Sunday identified one of the victim as Anna Bui, who had been enrolled at the university's campus in nearby Bothell.
Police have not identified the alleged shooter, but said he was taken into custody by Washington State Patrol in Lewis County, aided by Lewis County Sheriff's office and Chehalis Police. Officers pulled the suspect over for speeding on southbound Interstate 5 in a 2016 Subaru WRX, and transported him back to Snohomish County.
Booking records show 19-year-old Allen Christopher Ivanov was booked on two counts of murder in the first degree and one count of aggravated murder at the Snohomish County Jail. Former classmates of Ivanov's identified him as the shooter.
Ivanov was taken into custody without incident and released to Mukilteo Police custody, according to Washington State Patrol.
According to an Apple Store manager, Ivanov worked at the Genius Bar at Alderwood Mall.
Ivanov was a 2015 graduate of Kamiak High School, and attends the University of Washington. Classmates said he was a software engineer and helped develop a laser tag gaming system. They also described him as quiet and smart.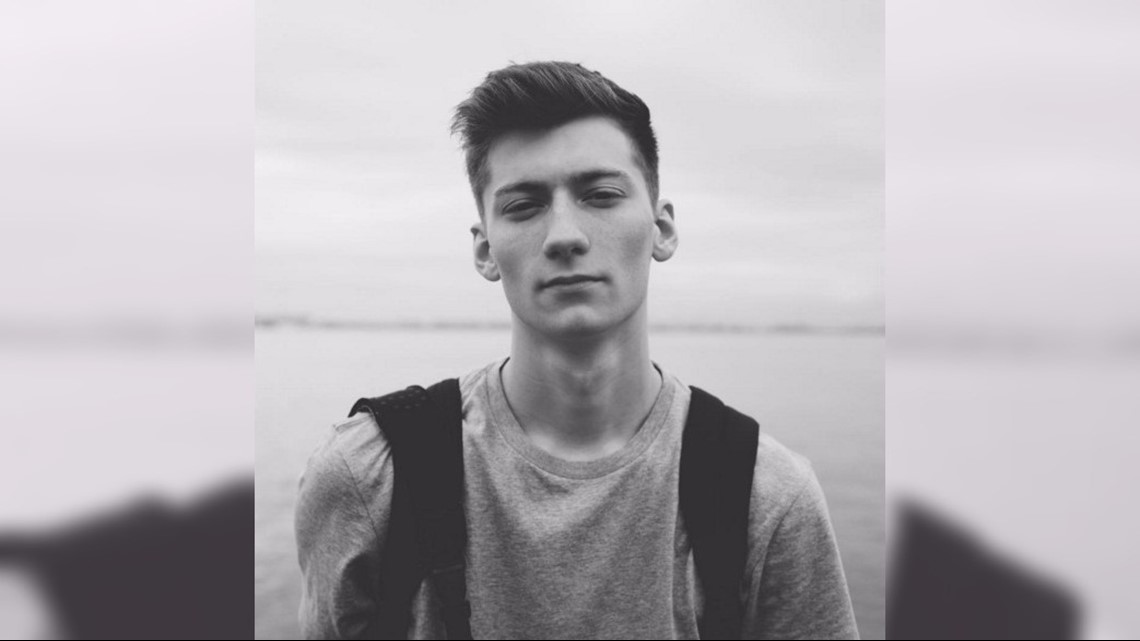 If the public has any information about the gathering where the shooting occurred, they are encouraged to call Mukilteo police at (425) 775-3000.
3 dead, 1 injured in Mukilteo shooting