A Kent police officer died after he was accidentally struck by a patrol car involved in an early morning pursuit Sunday. The fallen officer was identified as Diego Moreno, who served with the Kent Police Department for eight years.
On Monday, Kent Police announced the arrest of three suspects, a16-year-old and two 17 year olds. Kent Police Chief Rafael Padilla said he expects the juveniles to face several charges.
The law enforcement community joined neighbors in grieving Moreno's loss.
"He was the full package," said Des Moines Police Chief Ken Thomas, who previously headed up the Kent department. "An absolutely top-notch police officer, who would not only work to go out and arrest suspects, but work with the community as well."
Just before 2 a.m. Sunday, Kent police officers responded to 911 calls of shots fired in the area of Russell Road S. and W. Meeker St. Officers in the area at the time heard the gunshots and noticed a red truck fleeing a parking lot of a Shari's Restaurant. A witness who also saw the red truck indicated the truck may have been involved, so officers followed the vehicle.
"They tried to initiate a stop and the vehicle fled from them and made attempts to elude them," said Kent Police Commander Jarod Kasner.
Kasner says officers pursued the vehicle to Kent Des Moines Rd., where officers were setting up spike strips at an intersection in an attempt to stop the truck. Officer Moreno was deploying the spike strips and was struck by a patrol car in pursuit of the truck.
Medical attempts were made, but Officer Moreno succumbed to his injuries and was pronounced dead at the scene.
The other officer in the patrol car was involved in a collision immediately after the crash. He was also injured and transported to Harborview Medical Center, where he is listed in satisfactory condition.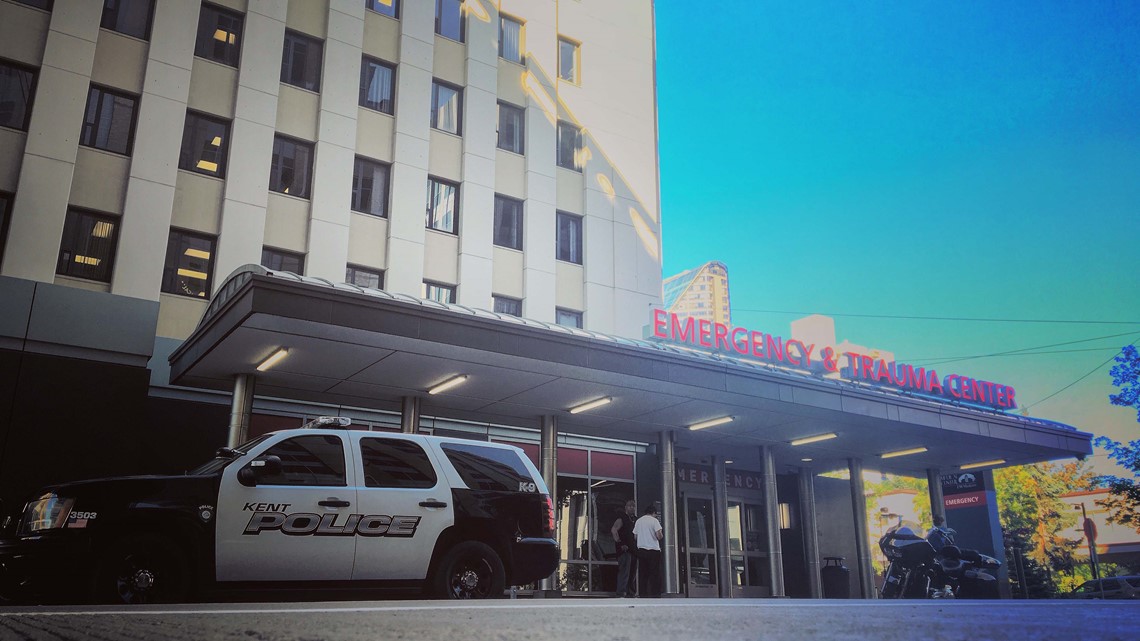 The fleeing red truck continued east on Kent Des Moines Road, where it crashed near Washington Ave. One suspect was placed in custody and arrested. Police officers were looking for two other suspects.
The investigation continues at the multiple locations in Kent. Washington State Patrol is helping with the accident investigation, while Valley Investigation Team is conducting the criminal investigation in the incident.
Kent Police Department mourned Moreno on their Facebook page Sunday.
"The officer is an eight year veteran with Kent Police; his contributions to our department, and positive impact on his co-workers and the community, have been significant," Kent Police posted on Facebook.
A vigil will be held for Moreno at the Kent Town Square Plaza on Wednesday at 7 p.m.
Meanwhile, authorities were gathering more details on the shooting and events leading up to the crashes.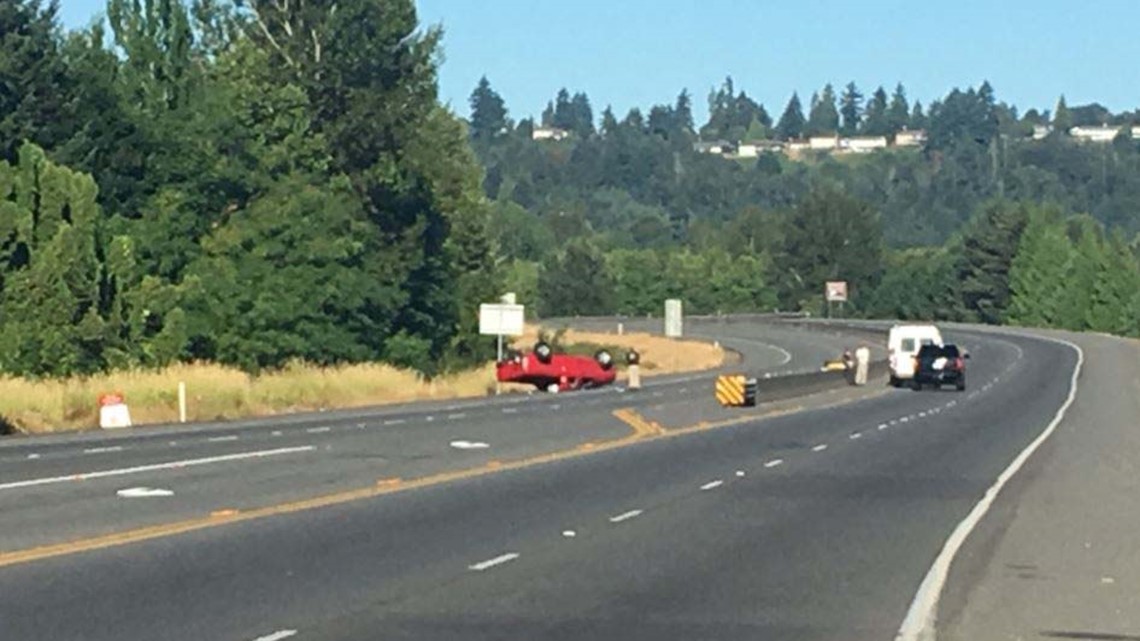 "We're looking for any information we can get to piece this tragic situation back together and hopefully get a positive resolution for everyone involved," said Kasner.
Anyone with information about the shots fired or the crashes should call the Kent Police Department tip line at (253) 856-580
Code 4 Northwest is a free and confidential crisis response network to help active and retired first responders in Washington state. They are available around-the-clock at 425-243-5092.