Thousands of people attempted to buy guns this year in Washington state, even though court orders prohibited them from owning firearms.
In all of these cases, the attempt to purchase a firearm was halted because the buyers failed the required background check.
But none of those people needed to fear punishment; their gun crime was one the justice system will let them get away with.
An investigation by KING 5 shows that police and prosecutors rarely pursue criminal charges, even though the attempted purchase of a gun by what the court calls a "prohibited" person is a state and federal crime.
That lack of follow-up is troubling to the victims of crimes committed previously by the people who tried to buy the guns -- crimes that resulted in them being barred from owning firearms.
"This is why we have the processes that we do to stop people from getting guns. (It's) to stop bigger issues from happening," said Thomas Hill of Renton.
Hill had a gun pulled on him in 2014, and the man who did it may have broken the law later by trying to buy a firearm.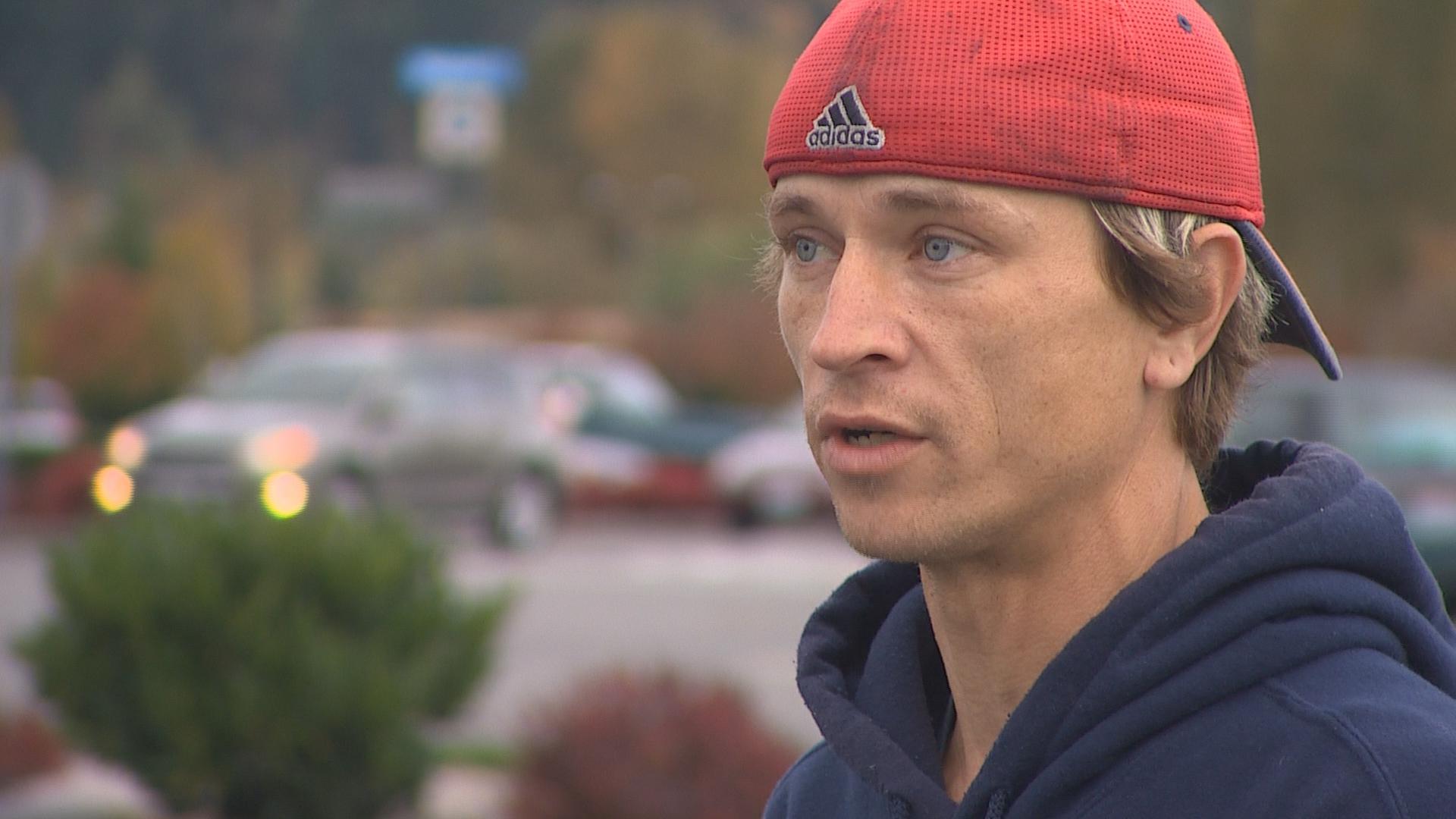 The man, Jerry Beimer, failed a background check at the gun store in January because of his conviction two years ago for unlawful display of a firearm, according to records from the King County Sheriff's Office. Beimer pointed a handgun at Hill and his brother in a road rage confrontation in Auburn.
"Why does he need a firearm? He's obviously shown that he has no problem pulling it out on someone for something as little as a misunderstanding at an intersection," Hill said.
Authorities call what Beimer did a "lie-and-try-to-buy" attempt. FBI records obtained through the Freedom of Information Act by KING 5 and public radio's Northwest News Network reveal that Beimer was not alone.
FBI data show that there were 3,259 failed background checks for firearms transactions in Washington state through August 31 of this year. There were 123,246 firearm "denials" nationwide during the same time period.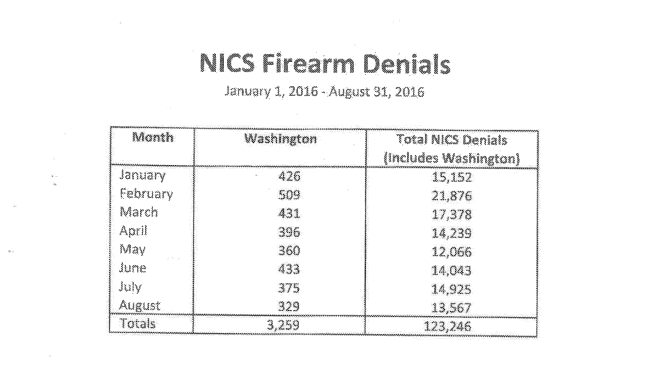 Those are people who walked into gun stores like Private Sector Arms in Olympia. Owner Don Teague says buyers are required to fill out ATF form 4473, on which buyers must swear that they do not have convictions that disqualify them from buying a gun.
"Felonies, drug addiction, mental illness," Teague said as he read through the list of disqualifications.
Teague then submits the purchaser's information to the authorities, typically the local police department, which runs a check using the FBI's nationwide NICS database and a search of local court and mental health records. Authorities have up to ten days to complete the background check for a pistol purchase.
When a buyer fails a background check Teague says there is no follow-up from local police, even though that person has potentially violated the law by lying on the purchase forms.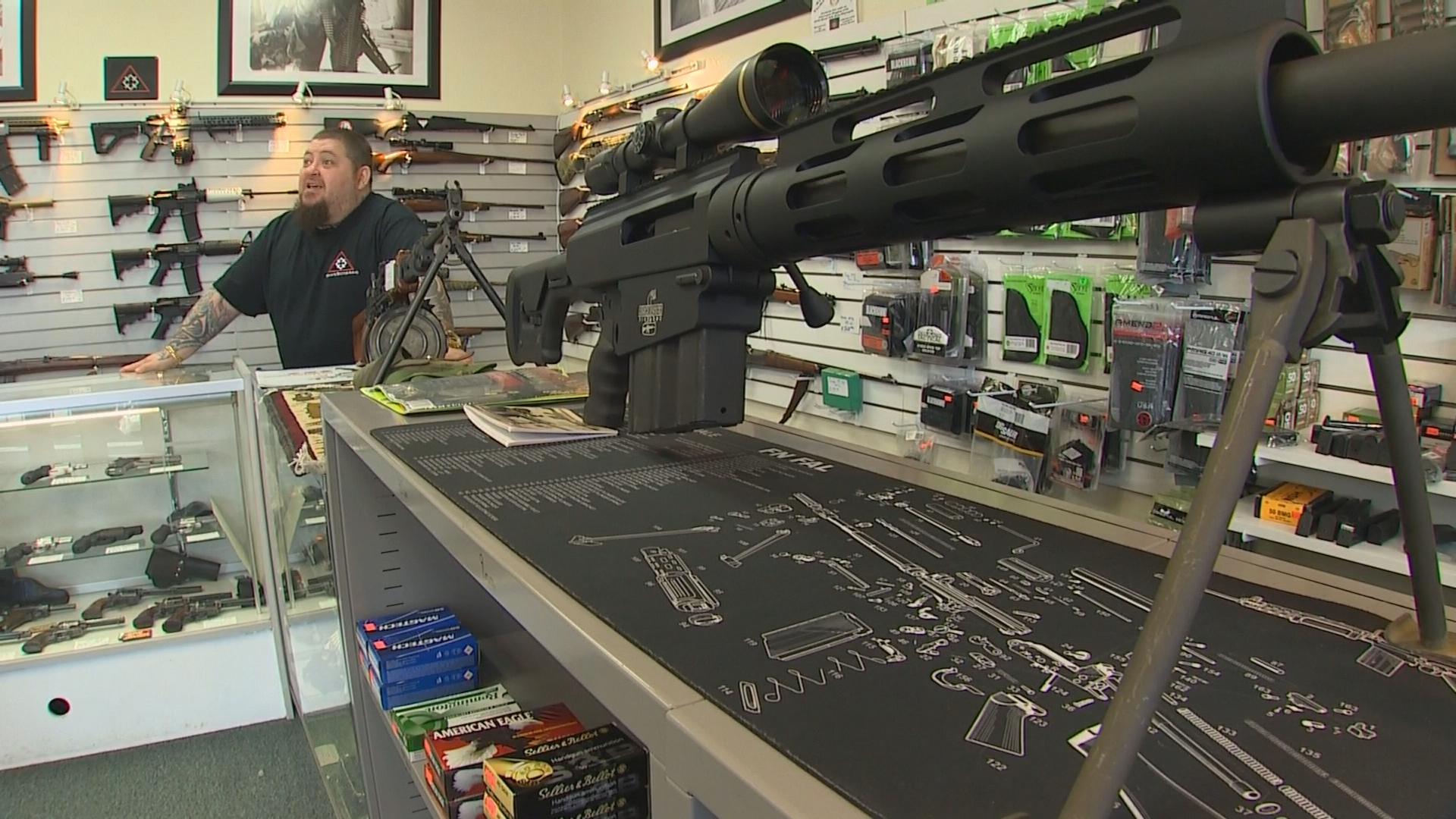 "Prosecute some of those guys. You put a couple of those guys on the news for trying to purchase weapons and going to jail, that will put an end to that pretty quick," Teague said.
But it's not happening, and some law enforcement leaders freely admit it.
"I'm not going to beat around the bush. We're not going to do anything with them," said King County Sheriff John Urquhart.
The Sheriff says even if he did investigate such cases, the county prosecutor's office might not be able to handle the extra caseload.
The office of King County Prosecutor Dan Satterberg did not respond to a request for an interview for this story.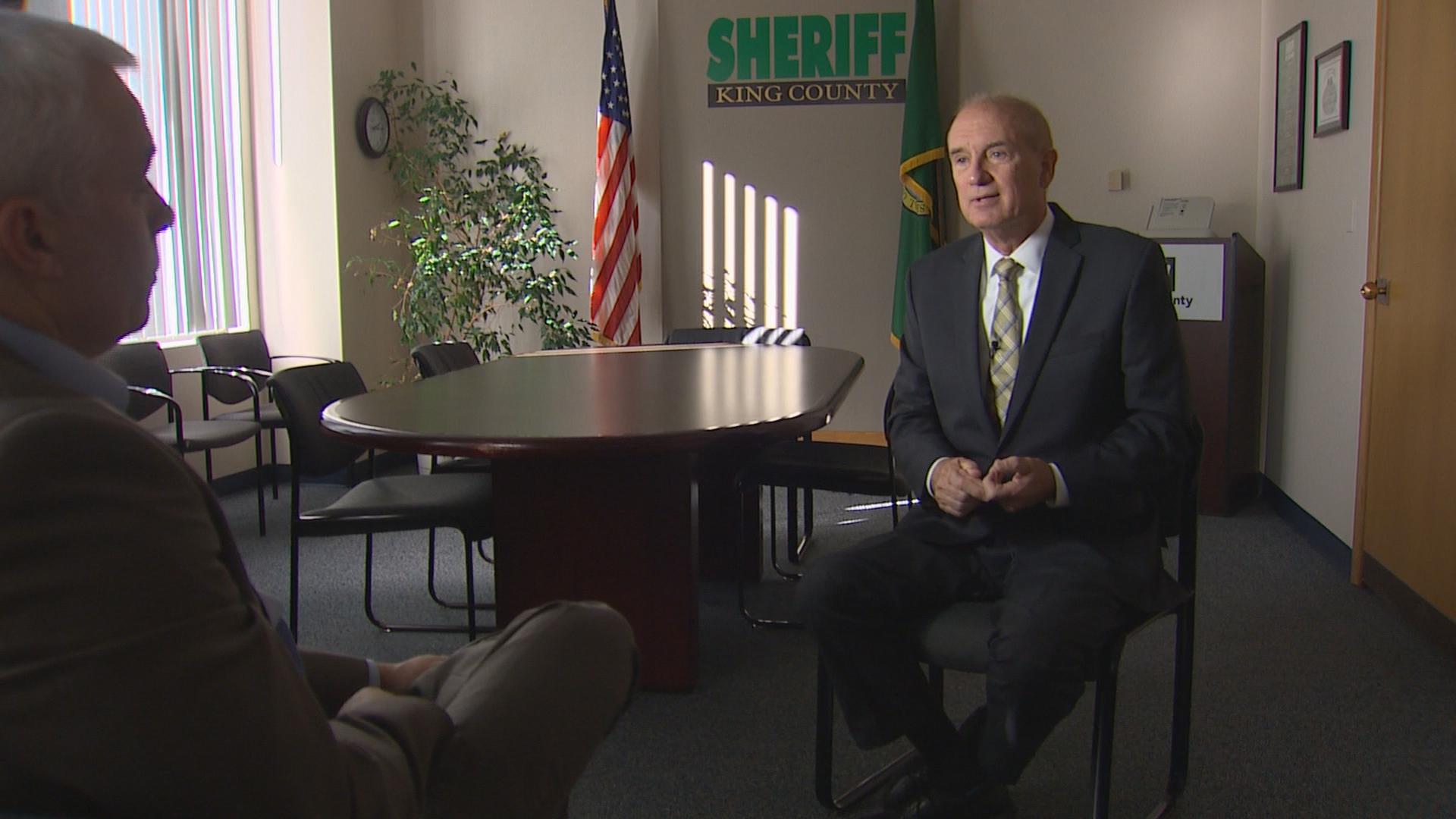 Urquhart has a small staff that runs background checks requested by gun stores in unincorporated King County. That amounts to about 11,000 checks per year.
The sheriff also has records of hundreds of "denied" gun purchases dating back to 2005. But he says pursuing those individuals for attempted unlawful possession of a firearm is not something that his budget allows.
"What police officer that's now doing a job do I bring in to handle these cases? Homicide detective? No. Patrol officer? No," Urquhart said.
The sheriff says budget cuts every year have already cut into the department's vital services and he has no money to pay for investigations on denied firearms purchases.
King County Sheriff's Office records reviewed by KING 5 and Northwest News Network show that purchases were attempted by fugitives with active warrants, felons, domestic abusers and people who violated court protection orders.
A half dozen women who were victims in those domestic violence cases said they were too frightened to speak publicly upon learning that their abusers had attempted to purchase firearms.
"He's mentally ill and scary," one woman said of the former boyfriend who stalked her. He kept a gun close at hand until the court ordered him to surrender all his firearms.
Sheriff Urquhart insists that most hardcore criminals aren't shopping the local gun shore.
"If he really wanted to do harm to that woman with that gun, he can go out and buy one on the street like that," the sheriff said, snapping his fingers.
Washington Attorney General Bob Ferguson says the current system gives prohibited gun buyers no fear of the law.
"It's troubling. It's deeply concerning. These are individuals who are not allowed to have a gun for a serious reason," said Ferguson.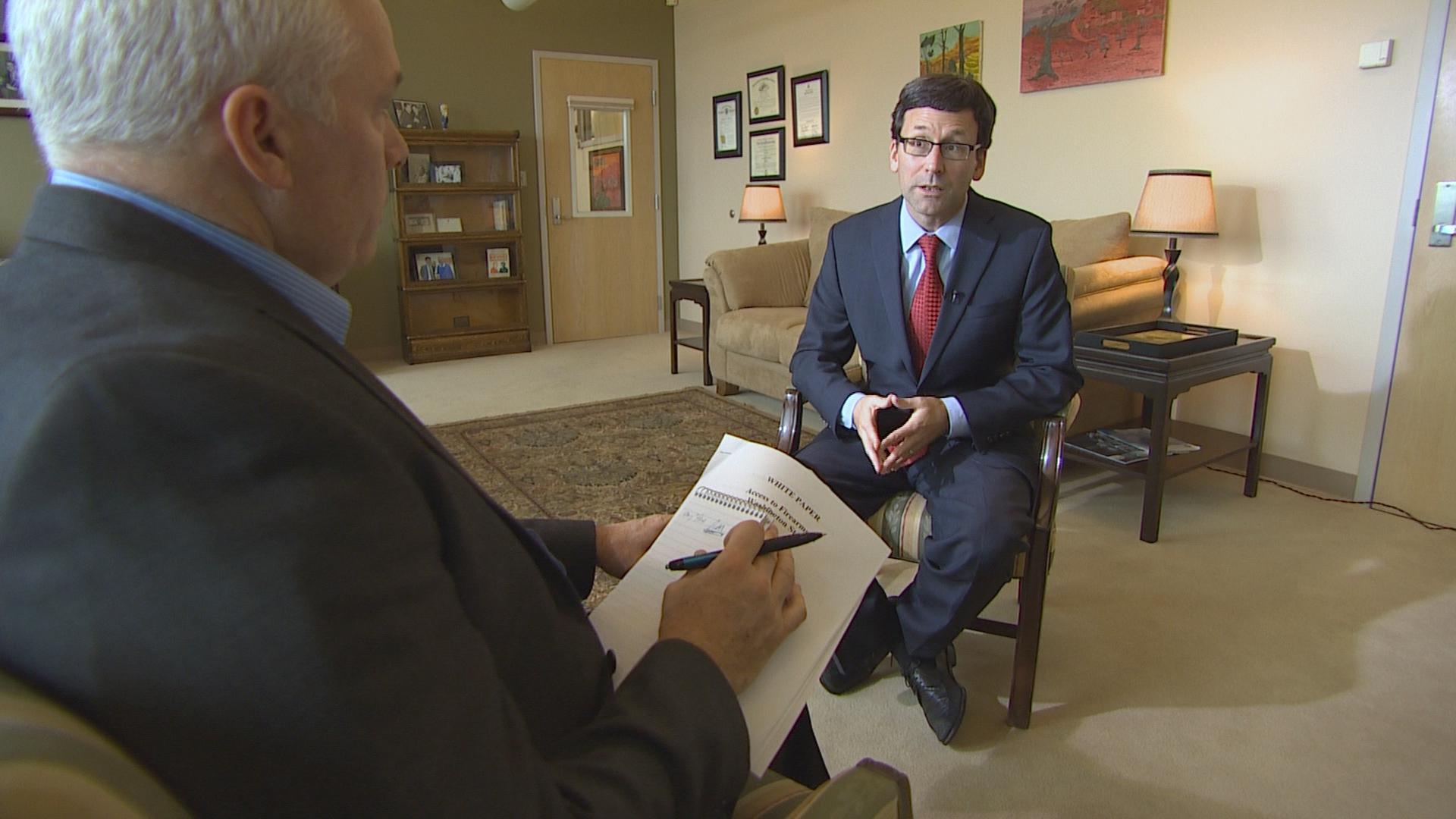 In a report last month titled Access to Firearms in Washington State, Ferguson's staff reported what KING 5 found in its own investigation -- that "Very often, these attempts (sometimes dubbed "lie-and-try") result in no follow-up law enforcement action."
Ferguson says that could mean that the justice system is missing out on people with criminal records who may be intent on committing crimes with firearms.
"That's what makes it so concerning. It's not because you have a parking ticket. It's not because you were speeding. These are serious situations, DV (domestic violence) felonies – that type of thing," Ferguson said.
The AG's report recommends centralizing the background check process in Washington state. Currently, each of 260 police agencies in the state is required to conduct background checks requested by federally licensed firearms dealers in their jurisdiction.
The report also recommends "follow-up and potential enforcement" of attempted purchases by prohibited buyers.
One of the challenges for prosecutors is proving that the buyer knew that he or she was legally barred from buying a gun. That's not always clear, as Jerry Beimer's case shows.
When he was convicted for the 2014 road rage in Auburn, the judge checked two boxes on Beimer's sentencing form. One box is a "Notification of ineligibility re Firearms," and the other says "No firearms in the home for one year."
The records examiner from King County Sheriff's Office who denied Beimer's purchase in January noted "restoration of firearms rights required" in Beimer's file. That typically means that an offender must go back to court an convince a judge to restore the right to purchase or possess a gun.
Attempts to reach Beimer for a comment for this story were unsuccessful.
In the first six months of 2014 in Oregon, 462 cases were referred for prosecution.