TENINO, Wash. — The City of Tenino took a police officer it hired last year off the streets after a February KING 5 investigation revealed the cop and his former law enforcement agency made a deal to cover up his firing for excessive force.
The Tenino Police Department removed the officer, Christopher Backus, from patrol and placed him on a "modified assignment" while a Seattle law firm conducts an internal review of Tenino's hiring process and Backus' past employment as a Tukwila police officer, according to Tenino Mayor Wayne Fournier.
"Within a very short time of us seeing the news report, action was taken," said Fournier, who addressed the KING 5 coverage at a Feb. 28 city Tenino council meeting. "We have to get to the bottom of things. We have to look at our processes. We have to look at what the previous employer did and didn't do, and then we have to make a decision based on facts."
The KING 5 investigation revealed how a 2018 Tukwila settlement agreement revoked Backus' termination, reversed all findings of misconduct and wiped disciplinary records from the officer's personnel file. As part of the agreement, the City of Tukwila paid Backus $75,000 in exchange for his promise to resign from the police department and remain quiet.
The disciplinary records removed from Backus' file are related to four internal Tukwila police probes, where the officer's bosses concluded he violated department policies. Police investigators said Backus falsified reports, failed to report the use of force and showed a pattern of using a taser or threatening to use one when it wasn't warranted. In one 2015 case, disciplinary records claim Backus wrongfully punched a 15-year-old boy in the face while responding to a disturbance call at a Tukwila McDonalds.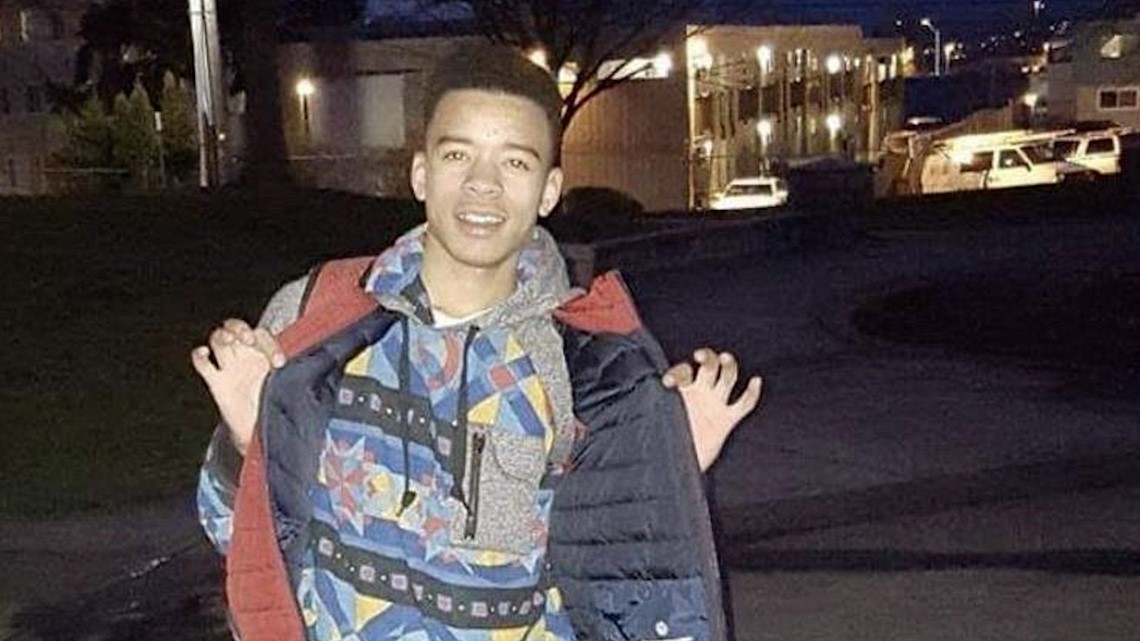 Backus did not respond to a request for comment for this story. Last month, he declined a KING 5 interview request, explaining that a confidentiality clause in his settlement agreement prohibits him from talking about the case.
Tenino conducted background investigation
At the Tenino city council meeting last week, Fournier said the city complied with state law and conducted a full background check before hiring Backus, who is in good standing with the Washington Criminal Justice Training Commission (CJTC).
The background investigation included a review of all "available" employment files, the mayor said. It also included a criminal history check, a psychiatric evaluation, and a polygraph examination to "determine truthfulness throughout the hiring process."
It's unclear if the City of Tenino knew about or had access to Backus' settlement agreement or the disciplinary records that contained Tukwila's original findings of misconduct.
Fournier did not respond to KING 5's interview requests.
"When Mayor Wayne gets an email from KING 5 or Russian state media or CNN asking about a person or a member of our team, I'm not going to talk to them about personnel matters," he said during the meeting.
Fournier announced that the officer will remain off patrol until the city concludes the internal investigation. He did not specify or answer questions about the nature of Backus' modified assignment.
Tenino will make a decision about how to proceed once the Seattle law firm shares its findings and recommendations, the mayor said.
"Maybe there's recommendations about our hiring process. Maybe there is some findings with a previous employer, where things were not done right in the investigation. Maybe KING 5 didn't get the whole story. We don't know," Fournier said. "We'll be very transparent. We'll be open with the public about it and we'll have more community conversations."