Four Snohomish County deputy prosecutors are seen at a party. Two are giving a thumbs up. One is either passed out or asleep.
The fourth county prosecutor, Chris Dickinson, has his drunken, topless girlfriend apparently passed out on his lap.
A beer can, a liquor bottle and mostly empty drink glasses can be seen in the corner of another photo.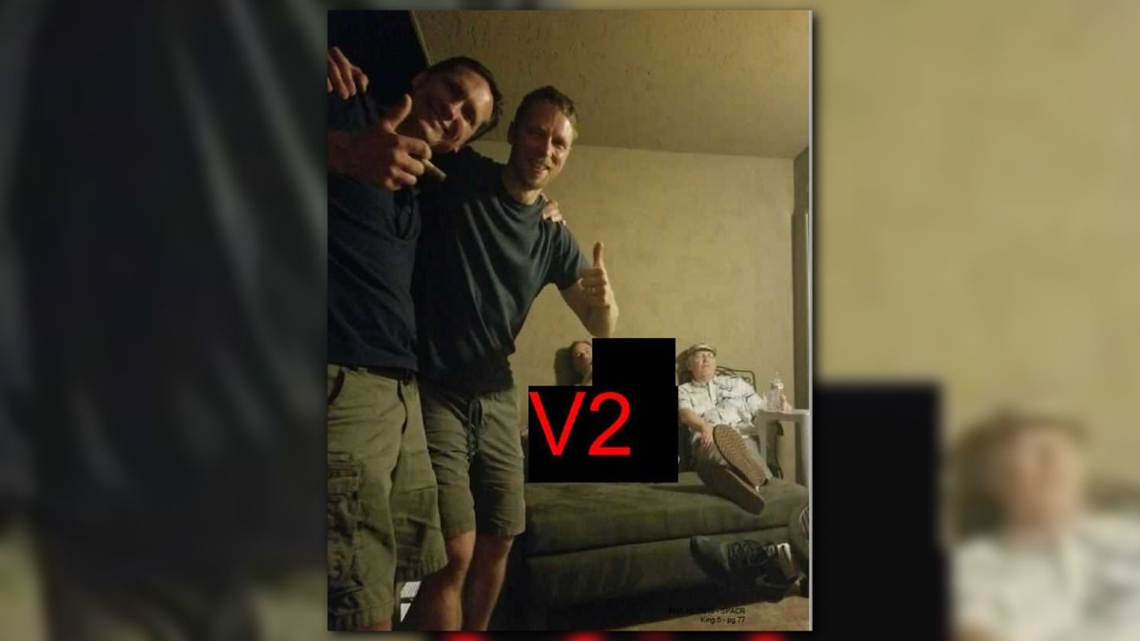 The two photographs were taken by a fifth Snohomish County prosecutor hours after a legal conference at a Lake Chelan resort had ended for the day.
The photos and documents, received by KING 5 through a public records request, show that five separate investigations have resulted from the conduct of a group of Snohomish County court employees attending the conference.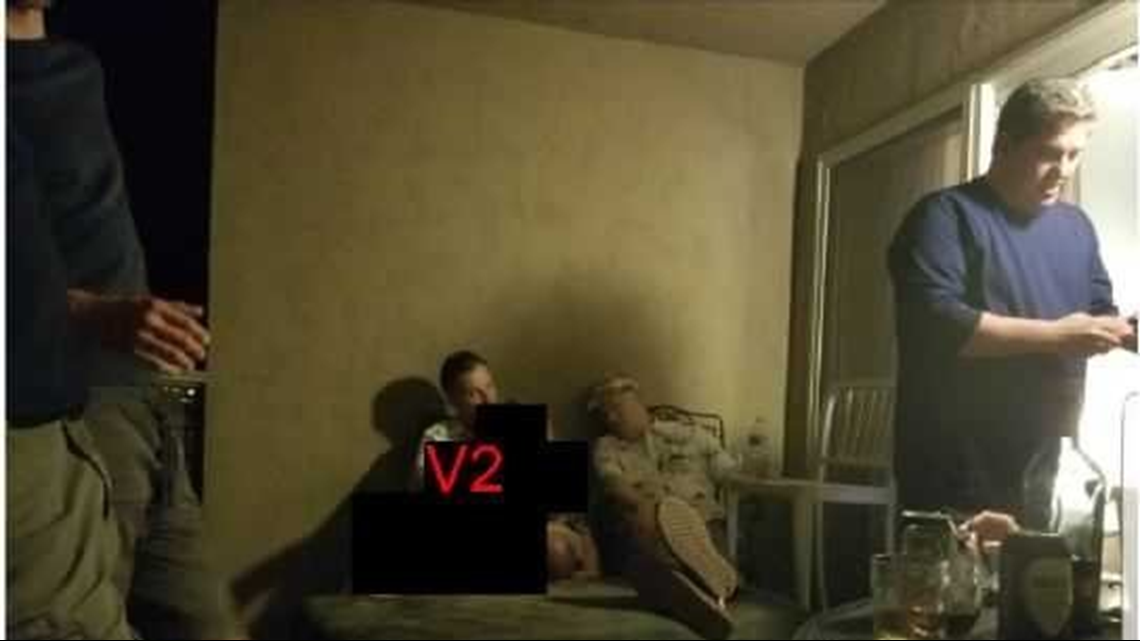 Three of those are investigations into potential crimes committed in the early morning hours of June 21 that are being led by the Chelan County Sheriff's Office.
"It's probably my worst week as a prosecutor and I've dealt with a lot of difficult things," Snohomish County's elected prosecutor, Mark Roe, said of his employees' conduct.
Roe did not attend the three-day conference at Campbell's Resort in Chelan, but several senior deputy prosecutors did.
Documents released Friday from Roe's internal investigation show that several county employees say senior deputy prosecutor Chris Dickinson and his girlfriend – a Snohomish County juvenile court employee - were extremely drunk at the conference after-party in a Chelan motel room.
A female deputy prosecutor said Dickinson "…grabbed one of her breasts and squeezed."
Her groping complaint filed with the Chelan County Sheriff's Office is investigation number one.
At the party, Dickinson's girlfriend sat on his lap with her top down.
Interviews reveal that her "breasts were exposed for about five minutes" in a room filled with deputy prosecutors and their wives or girlfriends. The woman appeared to be passed out.
In the photo, snapped by deputy prosecutor Kirk Mahjoubian, deputy prosecutor John Juhl appears to be asleep or passed out next to the couple.
In the foreground, deputy prosecutors Matt Hunter and Jon Cummings have big smiles on their faces and are giving a thumbs up.
Roe's internal investigation wrote that "initially there was concern the photo was taken as a prank."
But Mahjoubian claimed that he had only taken the photo to document the drunken behavior by Dickinson and his girlfriend.
But Hunter and Cummings, seen in the photo giving a thumbs up, say they were reacting to the camera pointed at them and had no idea the topless woman was in the shot.
When Hunter learned that, documents say he asked Mahjoubian to delete the photo.
"I wasn't suggesting Kirk destroy any form of evidence. I was suggesting it was inappropriate," Hunter told Roe's investigator.
Roe said he thought the explanation by the trio of prosecutors was plausible.
However, he determined Mahjoubian should not have taken a photo of an unconscious woman – no matter his motive – and he reprimanded the young prosecutor.
The night only got worse for Dickinson and his girlfriend.
After they were asked to leave the party, the girlfriend was arrested by a Chelan Sheriff's deputy for trying to drive a boat while drunk.
He breasts were still exposed at the time she was arrested.
Dickinson was arrested later for allegedly driving drunk to the jail to try to bail her out.
Roe fired Dickinson earlier this month after his internal investigation was completed.
The photo and the intoxication arrests were investigations number two, three and four on the evening.
Number five was launched against a deputy prosecutor who made comments to the female prosecutor who claimed she was groped by Dickinson.
The woman said the day after the party the fellow prosecutor said he didn't want to stand to close to her because "…he didn't want (her) to accuse him of grabbing her" and get him fired.
The female prosecutor did not respond to KING 5's request for a comment.
A woman who answered Dickinson's phone, who identified herself as Dickinson's girlfriend, hung up the phone on a KING 5 reporter.