Ellensburg doctor who sold COVID vaccine waivers accused of pretending to shoot staff, treating patients while drunk and high
Dr. Anna Elperin, who sold vaccine exemptions to undercover reporters, remains free to practice medicine despite serious allegations lodged by former employees.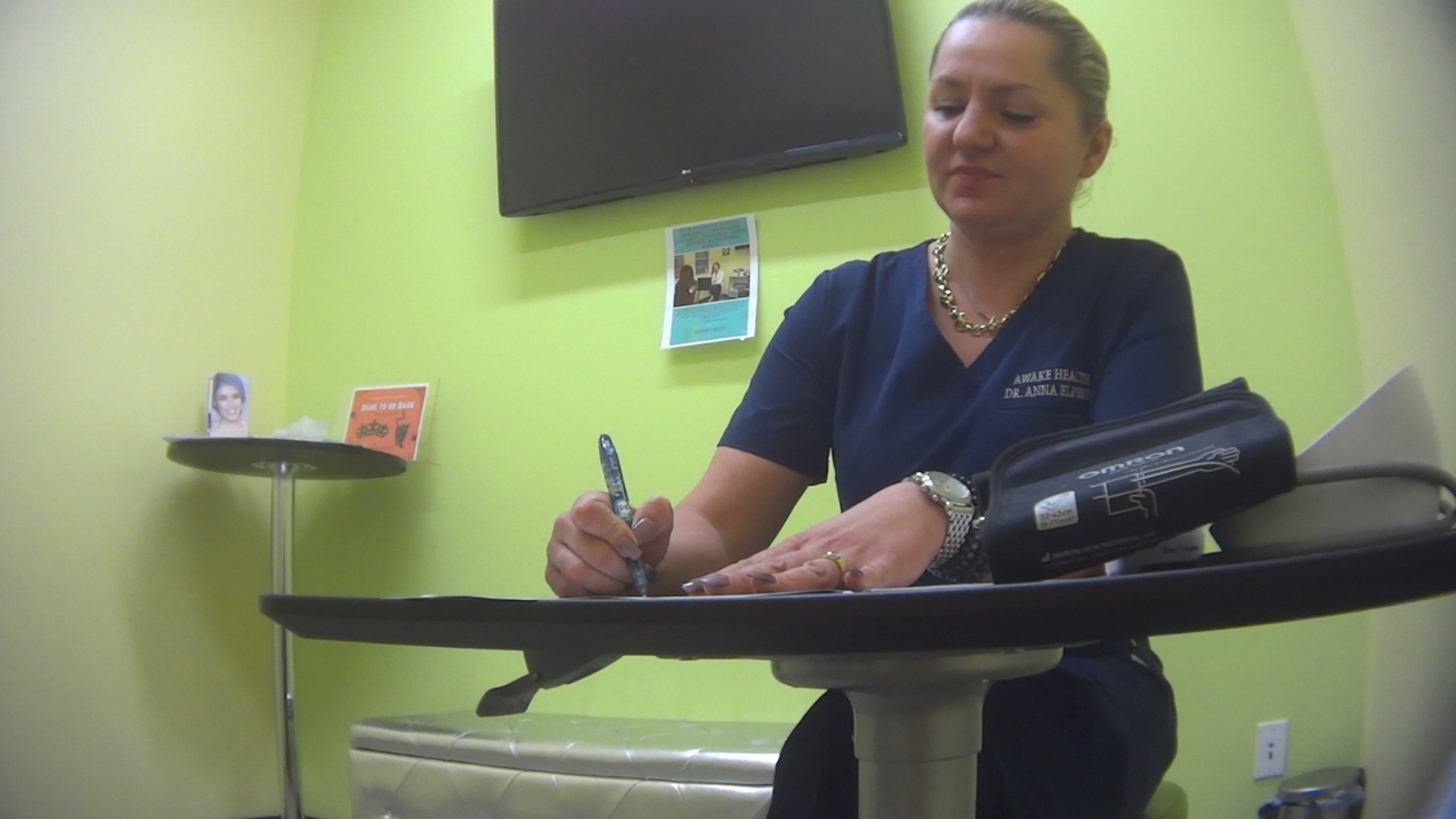 Free to practice
:
A central Washington doctor faces accusations that she abused alcohol and prescription drugs before treating patients, forged prescriptions, sexually harassed her employees and pretended to shoot staff with a loaded handgun she carried around her Ellensburg medical practice, state records show.
Dr. Anna Elperin, an osteopathic physician and the owner of Awake Health in Ellensburg, is the same physician who was at the center of a KING 5 investigation last year for selling COVID-19 vaccine exemptions and spreading misinformation about the pandemic.
For the last nine months, the Washington State Department of Health (DOH) has been investigating Elperin for the allegations of misconduct. An agency spokesperson said the state is currently pursuing or investigating eight separate complaints that pertain to the doctor.
State regulators previously fined Elperin tens of thousands of dollars due to COVID violations at her medical practice, and they restricted her medical license last December – preventing her from writing medical exemptions after undercover KING 5 journalists and a DOH investigator found she repeatedly sold COVID vaccine waivers to first-time patients without conducting a medical exam.
Elperin remains free to practice medicine, despite the other allegations brought forward by at least one patient and four of her former employees, who described to a DOH investigator months ago – in September – how the doctor's conduct posed a serious safety threat to patients and staff.
KING 5 reporters scoured more than 1,800 pages of state investigatory records from the DOH and the Washington state Attorney General's Office, and they spoke with three of the former employees who raised concerns about the doctor in interviews with state officials. KING 5 also interviewed four former patients who said Elperin provided substandard medical care, including one man who said he was hospitalized after the doctor abruptly took him off critical medications.
"She is abusing prescription drugs. On a daily basis she drinks heavily," one person wrote in a September 2021 complaint to DOH. "She often comes into the patients' room visibly high and in a state of psychosis."
The complainant, whose name was redacted in state records, identified themselves in the record as a "patient and friend" of Elperin. They also reported to state officials that Elperin offered to prescribe medications for her friends, as long as the friends would "share" the pills with the doctor.
PHOTOS: COVID exemptions for a price
When KING 5 contacted Elperin this month for comment on the long list of pending allegations about her conduct, she did not address whether or not the claims are true. Instead, she replied to a request for an interview with an insult.
"You ran out of real things to talk about, scumbag yellow press reporter?!?" Eleprin wrote in a June 10 text message.


'It makes you not really trust the system'
:
As soon as state officials receive a complaint against any Washington medical professional, they have deadlines outlined in state regulations: 21 days to evaluate the allegations, 170 days to investigate, 140 days to decide whether to bring charges and 180 days to complete hearings.
The oldest active investigation into Elperin's conduct has been open for more than 280 days, according to state records. That probe, launched in September, stems from the patient's complaint that Elperin treated patients while "visibly high" and that she misprescribed medications under friends' names.
After state investigators interviewed Elperin's former employees last fall, records show they expanded the scope of the case to include the additional allegations staff members lodged against her.
"For (the state investigation) to take this long when she could easily kill someone, it's kind of scary," said Abby Jamison, a former Awake Health esthetician who quit the medical practice last fall before complaining to DOH about Elperin's behavior. "It makes you not really trust the system."
Jamison, who KING 5 interviewed in November, isn't the only one who expressed disappointment in the state's response. The limited discipline imposed in Elperin's cases, to date, has drawn criticism from not just her complainants, but from medical ethicists and multiple experts who study how medical boards respond to alleged misconduct involving medical professionals.
"I think it's troubling that there were allegations, which it sounds like were investigated, that did not result in more protections for the public," said Elizabeth Pendo, a Saint Louis University bioethics and law professor who has spent years researching the resources needed by state medical boards to better protect patients.
While Pendo and other experts acknowledged it is critical for officials to conduct thorough and fact-based investigations, they questioned why the Washington State Board of Osteopathic Medicine and Surgery has not exercised its power to suspend Elperin's medical license until they conclude their investigation into the claims that she put the safety of patients and staff at risk.
"These are really serious accusations," said Dorit Reiss, a professor of law at the University of California, who specializes in public health and vaccines. "The doctor deserves due process, deserves a full investigation and a chance to respond and rebut. But it seems that a reasonable medical board looking at this case would at least temporarily prevent her from access to treating patients."
In order to suspend a physician's license, under state law, Washington's medical boards must demonstrate it's "more probable than not" that the provider poses an "immediate threat to public health and safety." But, experts said, many of the country's medical boards are unlikely to suspend licenses unless a patient dies or is injured as a result of a provider's actions.
"We have found that state medical boards who have that power often don't use it," Pendo said. "It's very difficult to challenge medical boards in court for failure to take that action, whereas the physician can challenge a state medical board if their license is restricted or revoked. So often, there's a misperception that it's less risky to refrain from taking really significant, severe disciplinary action against a physician. That mindset leads to patient harm."
Medical boards in some states have suspended and even revoked providers' licenses for conduct that appeared similar to Elperin's public defiance of COVID-19 mask and vaccine mandates.
Last fall, the Oregon state medical board revoked one physician's license for refusing to follow COVID-19 guidelines in the office, spreading misinformation about masks and over-prescribing opioids. In Maine, the state medical board suspended an osteopathic physician's license in December after officials said he signed COVID-19 exemption forms and spread misinformation about COVID. The Medical Board of California recently revoked at least two doctors' licenses after officials found they improperly exempted students from required school vaccines.
"I think it's important to remember that each state has its own law," Pendo, the St. Louis University professor said. "But that dramatic difference from board to board really affects public trust, and it affects patient and public perception of how much protection is being offered by different state medical boards. I think it's appropriate to compare those and point them out."
Washington medical providers who are under investigation or facing disciplinary action have the right to contest allegations against them. They can provide counter evidence and information or request a hearing after charges are filed.
"The first impressions of what went wrong or what happened are often incomplete. And sometimes they turn out to be totally wrong," said Thomas Gallagher, a professor and the associate chair of the Department of Medicine at the University of Washington.
It's unclear if Elperin challenged the osteopathic board's decision to restrict her medical license in December or how she responded to DOH's investigation into the additional allegations of substance abuse, threatening staff with a weapon, sexual harassment, forging prescriptions and inadequate patient care.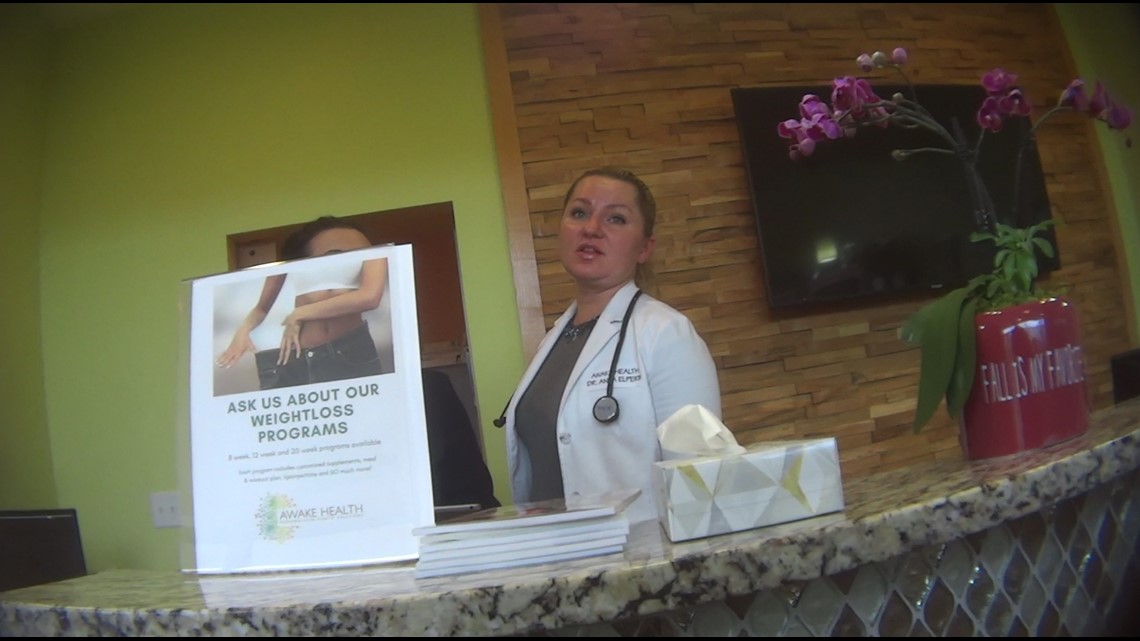 Gallagher said he has no concerns that the state's two medical boards – the Board of Osteopathic Medicine and Surgery and Washington Medical Commission – are responding too slowly to accusations of wrongdoing at the expense of patient safety.
"It just takes time to do a really thorough and fact-based investigation, and then come to accurate conclusions about what happened," he said, adding that medical boards would still benefit from additional state resources to speed up the process. "Restricting the ability of a clinician to practice is really a major decision that no one wants to undertake lightly."
Katie Pope, a DOH spokesperson, declined a request for an interview for this story, citing "multiple active and pending investigations" related to Elperin that prevent officials from discussing the cases or related actions.
Pope said the department has received and assessed 34 complaints related to the doctor. While the agency reported it closed 26 of those complaints without action, state officials said they launched investigations into eight of the complaints – all of which are still active.
The majority of those probes opened last fall and winter, but two were initiated in March and April of this year, according to the state.
DOH declined to provide details about the nature or scope of the active investigations but KING 5 reviewed three of the complaints that led to state probes. The issues alleged in those complaints include selling COVID vaccine exemptions, substance abuse, inappropriate sexual conversations with patients, prescription forgery, sexual harassment and mishandling a gun.
Elperin currently owes the state of Washington nearly $35,000 in fines, stemming from COVID safety violations at Awake Health last year, according to the Washington state Department of Labor and Industries (LNI).
In a 2021 KING 5 interview, which focused on the doctor's opposition to the state's COVID vaccine and mask mandates, Elperin denied that she was running an "exemption mill." She confirmed that state officials were investigating her at the time, but she blamed the case on a "disgruntled employee."
"I had a disgruntled employee who made completely untrue statements to the Department of Health," Elperin said in the November interview. "I'm also going through a very difficult divorce, and I wouldn't be surprised if my soon-to-be ex-husband also called the Department of Health."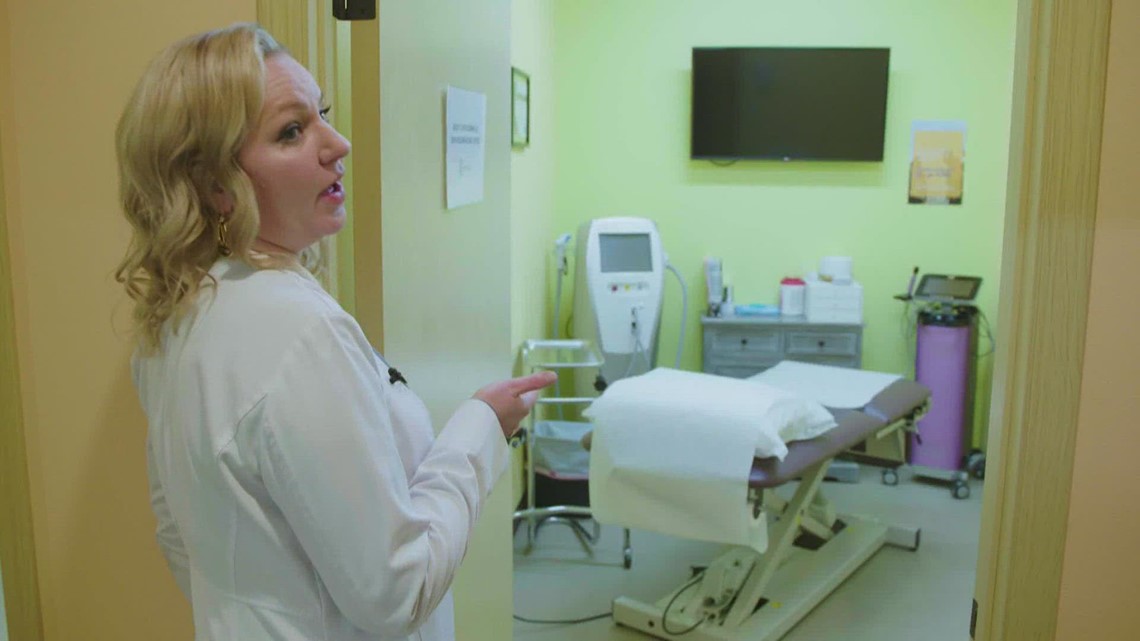 'See patients after drinking'
:
Of the four former Awake employees who complained about the doctor to state officials last fall, one person worked as Elperin's office manager, two worked as medical assistants and the fourth, Abby Jamison, worked for eight months as a master esthetician at the functional medicine practice.
Three of the four employees requested their names not be used, due to their concerns about retaliation.
Jamison, along with the former office manager and a medical assistant, said they quit Awake Health in September 2021, citing concerns over Elperin's behavior. It's unclear when or why the second medical assistant quit the Ellensburg medical practice.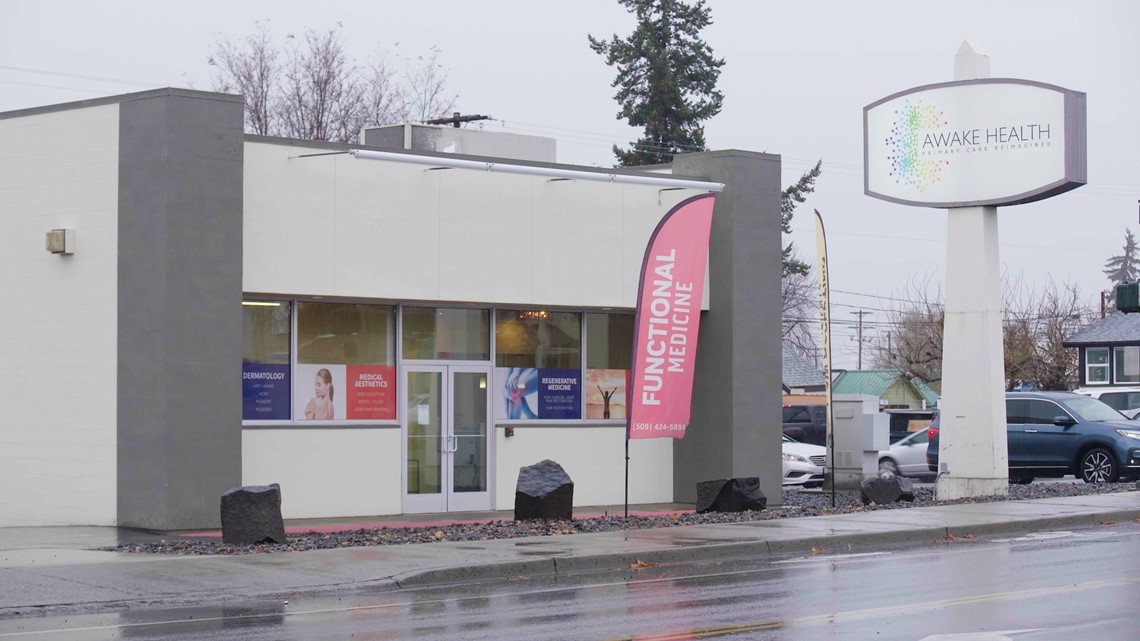 State records show a fifth employee, Elperin's billing specialist, was interviewed as a witness in a DOH investigation. The employee told officials Elperin ordered her to "remove" state-requested billing and prescription records – instructing her not to hand them over to authorities, according to a written summary of the woman's Nov. 1 interview with DOH.
Four of the former employees reported to a DOH investigator that Elperin abuses prescription drugs. They said she "takes Adderall daily and also takes Ativan" – a narcotic, according to state records.
State health officials also received information from multiple complainants that Elperin wrote prescriptions for herself using the names of friends and employees. Redacted state records show DOH requested and received copies of Elperin's prescription scripts, but it's unclear if the documents showed any wrongdoing.
Former employees also reported to state officials that Elperin drinks alcohol at work, records show. One of them provided DOH with a short video clip "taken during work hours," which the employee told investigators, showed Elperin drinking shots of "whiskey or tequila" at the clinic.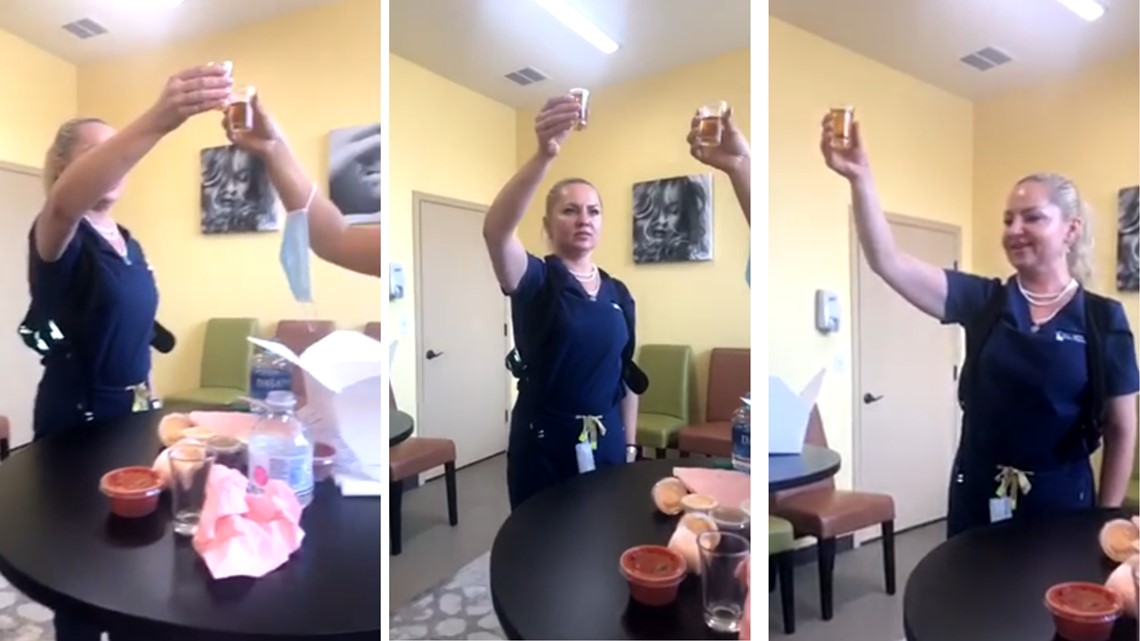 "She will still go into rooms and see patients after drinking," the former office manager explained, adding that Elperin frequently showed up late to work "reeking of booze."
In state records, the DOH investigator noted that Elperin did not appear to be under the influence when he visited her office for a "practice review" on Sept. 28. He also documented that he did not observe any alcohol bottles at the office. It's unclear if the inspection was planned.
'All the staff is afraid'
:
One of the employees' allegations was so alarming to the lead DOH investigator, Clark Wisswell, that he formally requested the state elevate Elperin's case to the highest priority level, according to state records.
His request came in late September, after at least one complainant told him that Elperin had been "carrying a concealed gun in the office, pulling it out and pretending to shoot staff."
Summaries of DOH's interviews with the former employees show all four of the previous staff members commented on Elperin wielding her gun around the office. One medical assistant told Wisswell that Elperin once pointed the gun at the employee's face.
"All the staff is afraid of her," another employee said of her gun-toting boss.
Elperin's former office manager provided DOH with a video, which showed Elperin wearing a handgun in a holster around her hip. The doctor, according to investigation records, is legally able to carry the gun because she has a concealed carry permit.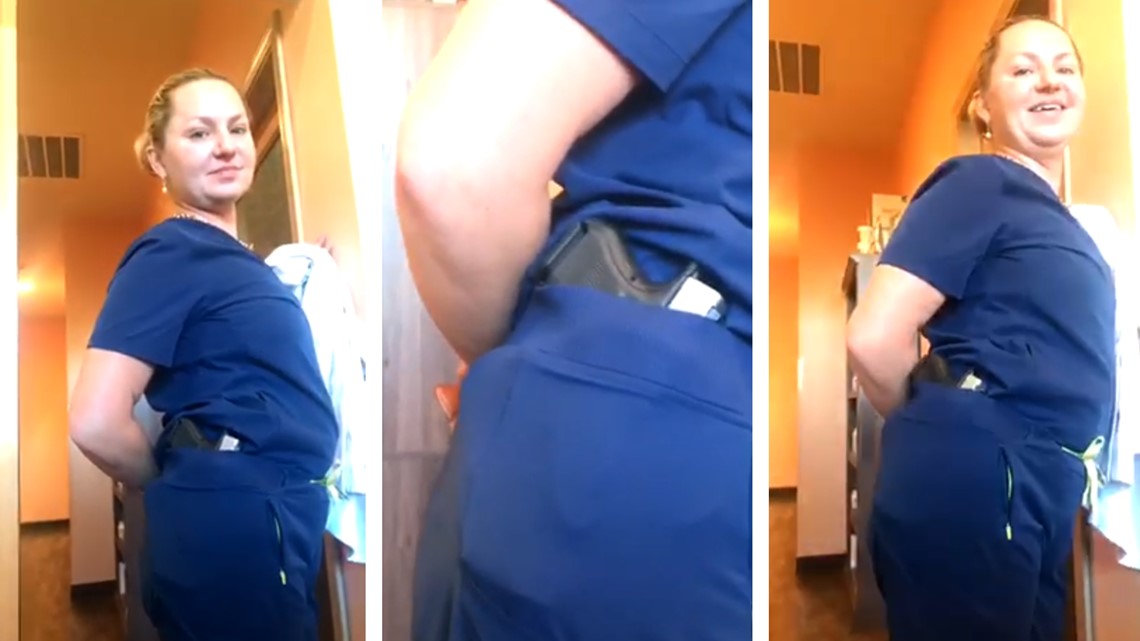 "It's highly concerning if a doctor who is brandishing guns around her facility isn't acted against," said Reiss, the University of California law professor and public health expert. "The potential for harm is pretty high there … This seems like a case where the board should act fast."
It's not clear how state officials responded to Wisswell's request to raise the priority of the case. Pope, the DOH spokesperson, declined to comment on the matter.
Alleged sexual harassment and 'lack of patient care'
:
All four former employees complained to DOH that Elperin sexually harassed one of her staff members.
In state records, the female worker who claimed sexual harassment explained to authorities that Elperin got "naked in front of her at least five times" and inappropriately touched both her and other staff.
The woman also stated Elperin asked about "having sex" with her and the woman's husband. Other former staff members corroborated that worker's story in interviews with DOH.
Records show state officials received copies of Elperin's vulgar texts to staff members describing her sexual exploits.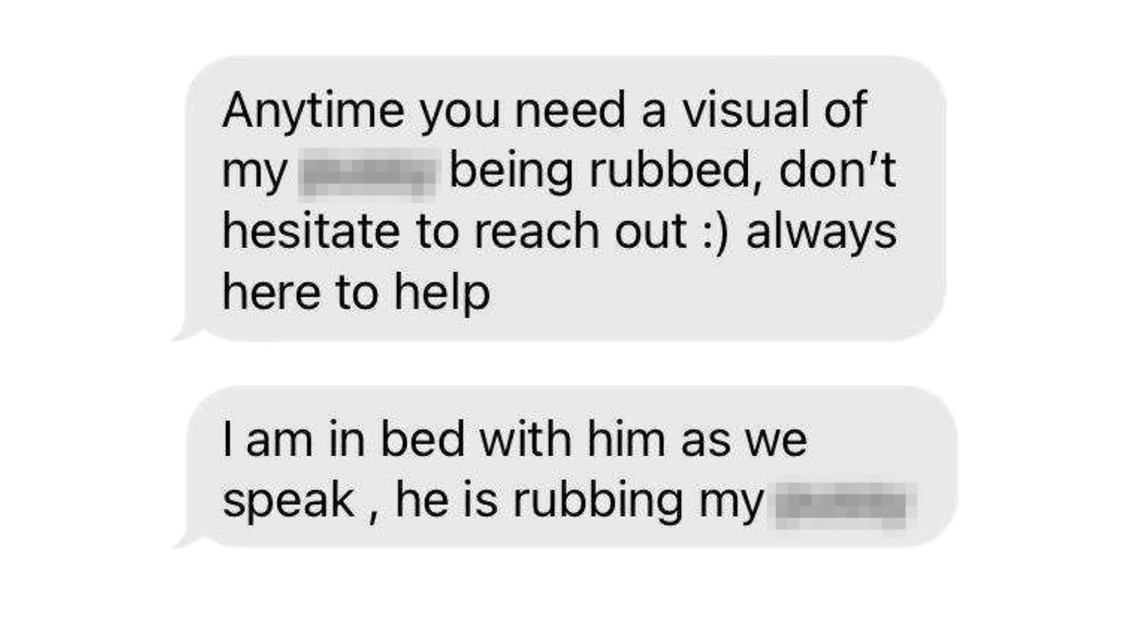 Each of the former employees also complained that Elperin routinely spoke with patients about her sex life instead of focusing on their medical care – causing the doctor to "miss patient issues," according to a review of Elperin's investigation file.
"(Elperin) tells patients about who she is sleeping with and shows them pictures," one former medical assistant reported to state officials, adding that the doctor "would only talk a couple of minutes" on the patient's medical issues and "doesn't even pull up patient charts a lot of the time."
Dea Dunfee, a 65-year-old truck driver from Selah, first came to Elperin's clinic in 2020 for a physical exam required for his commercial driver's license.
In a statement to DOH, Dunfee's daughter-in-law said Dunfee was on between seven to 10 medications, including medicines used to treat diabetes, high blood pressure and heart problems. But Elperin soon "took him off all but one or two" of his meds and instructed him to instead take costly vitamins and supplements that she sold at the office.
His family told the state investigator that Dunfee "ended up later having a seizure" and was hospitalized, according to state records.
"I got a feeling her taking me off the medicines, giving me the vitamins is what contributed to it," Dunfee said in a June 16 interview with KING 5. "But I got no proof. The doctors – they don't seem to know what caused it."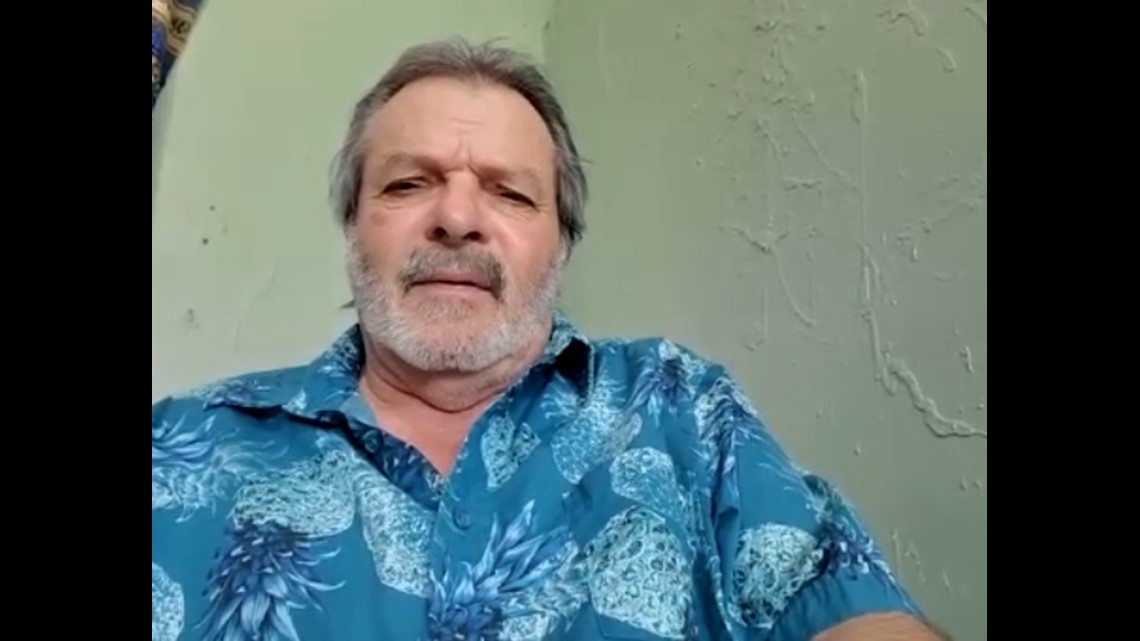 Although it's not clear what caused Dunfee's turn for the worst, Elperin's former office manager told the DOH investigator that his case and a "lack of patient care" caused her to quit last year.
DOH records show state officials requested Dunfee's Awake Health patient file and his hospital records as part of their ongoing investigation. Because patient records are not publicly releasable under medical privacy laws, it's unclear if investigators have concluded Elperin's medical decisions played any role in his seizure.
Investigators also requested the medical records of Elperin's other patients, according to the state file.
Pope, the DOH spokesperson, said the public agency is unable to predict when it will complete its investigations related to Elperin.
"Every case is unique," she wrote in a statement. "There are many variables that can affect the length of time it takes to reach a resolution."
Contact the reporters