The familiar voice on the other end of the phone line was strained.
"How soon can you be at our office?" asked Emily Langlie, spokesperson for the United States Attorney's Office in Seattle.
In less than an hour I was sitting across the table from Assistant United States Attorney Thomas Woods and two FBI agents.
"We want you to know…," one agent started saying in measured words.
The rest of conversation is mostly a blur as these members of the Joint Terrorism Task Force (JTTF) told me that I was a target of The Atomwaffen Division, the gun-toting neo-Nazi group that I had been reporting on for several months.
"We think they're coming to your house, possibly this weekend," the agent said.
OK. You guys have my full attention.
A chain of events unfolded quickly after that meeting. My family and I left our house for several days and stayed in a hotel. KING 5 assigned a 24-hour armed security team to follow us wherever we went. Other security measures that I don't want to reveal were swiftly put in to place.
The weekend came and went with no sign of Atomwaffen at my house. I'm grateful to Wes, the Seattle police officer assigned to the JTTF, who sat outside my house on what ended up being a boring weekend detail.
The letter that arrived in my mailbox four days later was apparently part of Atomwaffen's "plan B" – an alternative to coming to my house to deliver the message in person.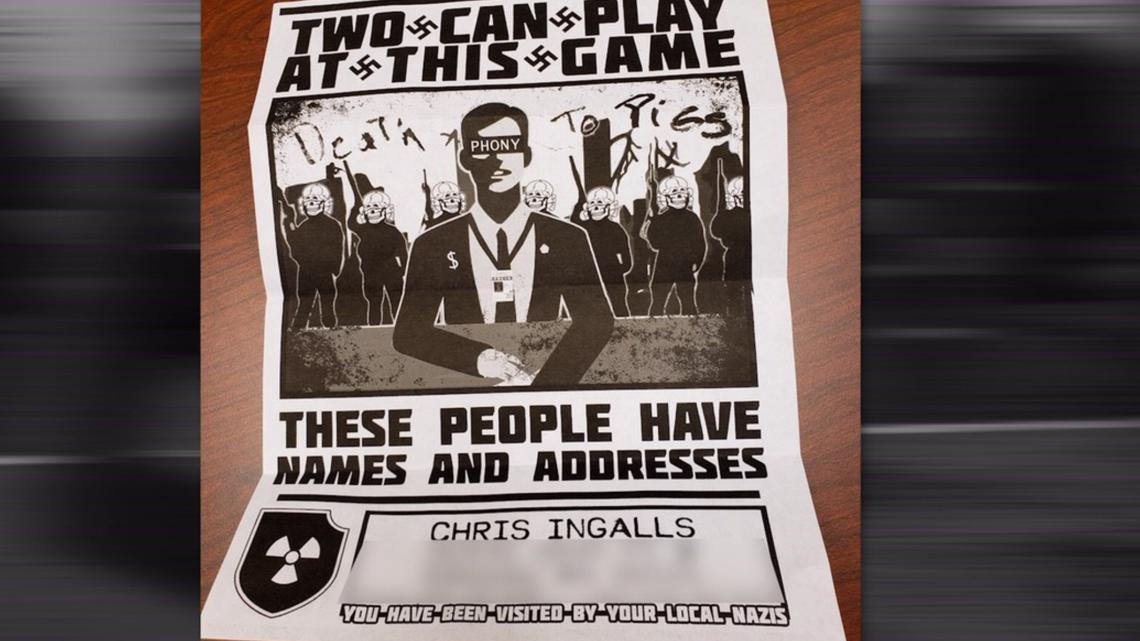 My family and I have overwhelmingly received messages of love and support from friends, fellow journalists and complete strangers.
But one guy sent a message asking, "Why all the fuss about a poster? (delivered to your house)? Why are you tying up investigators who should be out there looking for real terrorists?"
Here's my answer. Atomwaffen is believed to be a small group of people, maybe 150 members or so, across the country.
But consider this: Before Tuesday's arrests, four members of Atomwaffen were already sitting in prison. Three of those guys are facing murder charges from three separate murder cases, and the fourth possessed the materials to make bombs in a plot to blow up various sites.
Four guys in this small group are behind bars for plotting or committing murder or mayhem.
Yes, it's a poster that was sent to my house. But it was so much more than just a piece of paper.