Survival rates for all women with breast cancer are rising.
In newly released data from the Centers for Disease Control and Prevention (CDC), breast cancer death rates among white women dropped by 1.9 percent per year, and for black women, 1.5 percent per year, between 2010 and 2014. But the racial disparity between African American women's survival rates and those of Caucasian women has been ongoing, in spite of breast cancer incidence rates that are now equal for both races.
There are a number of factors contributing to this disparity, including that African American women tend to be younger when they are diagnosed with breast cancer and often have a more aggressive form of the disease.
"There is a more aggressive sub-type of breast cancer in the African American population and the tumors tend to be larger," says Dr. Julie Gralow, director of breast medical oncology at the Seattle Cancer Care Alliance. "They have a higher stage, which is the size, and whether it has traveled to the lymph nodes and beyond at the time of diagnosis. So all of those things, younger age, more aggressive biology, higher stage, all of those things come together to give a worse prognosis and a worse survival rate."
Gralow is working with the African American community in Seattle and Cierra Sisters, a local support group for African American women with breast cancer. One of the biggest hurdles facing black women is seeing themselves as vulnerable to the disease.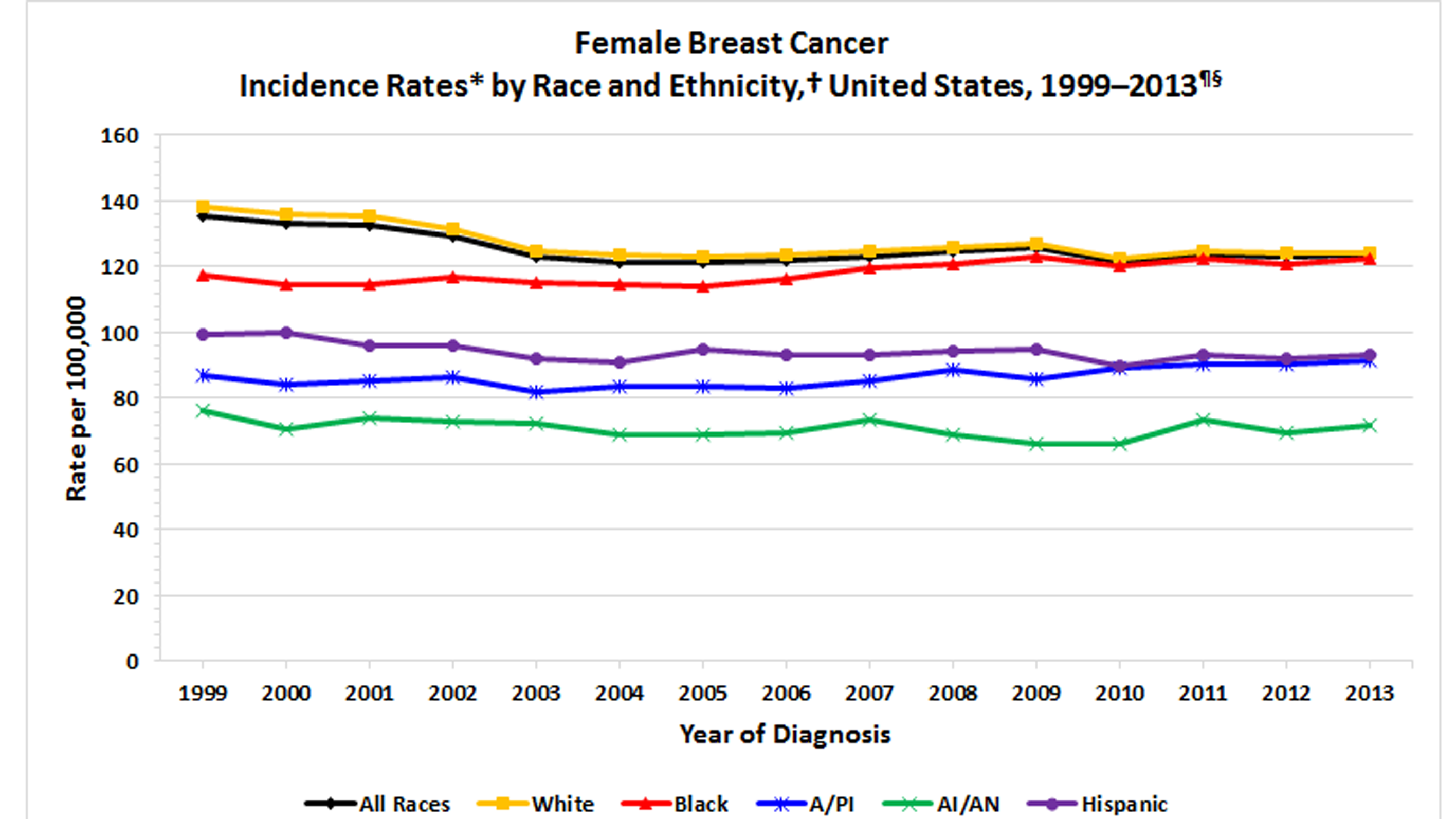 "It almost makes you feel uncomfortable because, it's like it's this hidden disease amongst our community and it's not. We're the face of breast cancer, too," said Crystal Cherry, a 37-year old mother of three from Renton.
Cherry was 34 when she was diagnosed with breast cancer. Her experience with a less than caring health care system as a young, unwed mother of a child born prematurely, prepared her to take control of her diagnosis and treatment. But, she wonders if African American women can trust a health care system that hasn't always been fair or equal.
"I will just be blunt," she said. "I think we're looked at differently."
Questions about access to health care and treatment for African American women diagnosed with breast cancer is one possible explanation for the disparity in survival rates.
"It comes up, because we're not being paid attention to, because it is a problem that we need to make each other aware…it comes up with women in the African American community who have cancer," Cherry said.
However, equally important, is making sure black women understand the importance of early screening and early detection for better survival. Studies show that white women and black women with an early stage breast cancer, found on a mammogram, are both less likely to die from breast cancer. But, without more research, doctors like Gralow won't be able to understand all the reasons why African American survival rates are lagging behind.
"African American women, in general, even if they are on a clinical trial, and get treated the same way, don't do quite as well, even if we hold constant for what treatment they got," said Gralow.