OLYMPIA, Wash. — Gov. Jay Inslee announced a two-week pause to the state's "Healthy Washington" reopening plan Tuesday morning. The pause means all counties will remain in their current phase of reopening.
The state will evaluate COVID-19 data at the end of the two-week pause.
Inslee said he made the decision after consulting with the state Department of Health (DOH) because "we are in a constantly evolving situation, unlike any other during the pandemic."
While Washington is in a fourth COVID-19 wave, the most recent data from the DOH shows a plateau in virus activity in the state. Inslee said the fourth wave has also been less severe, with case counts and deaths not increasing like previous waves.
"The two-week pause provides time to see which direction we are heading and whether we are turning the corner on the fourth wave while we continue to do everything we possibly can to get more people vaccinated — especially younger adults — to decrease future risk," said Dr. Jeff Duchin, health officer for Public Health — Seattle & King County.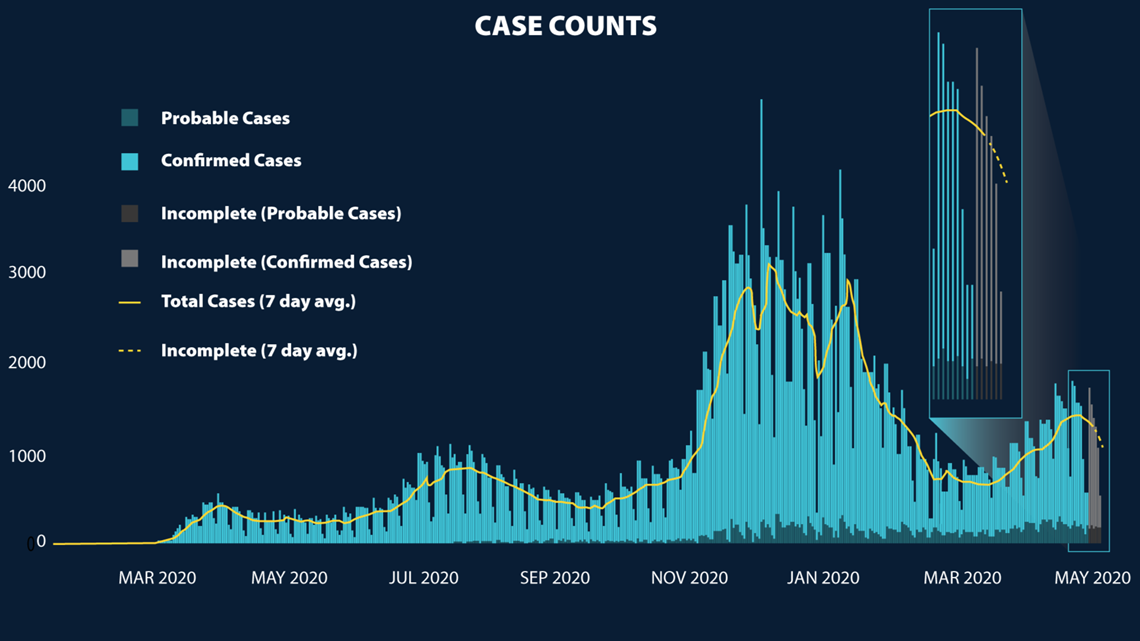 "Vaccines are one of the most important tools we have to fight this pandemic," said DOH Secretary Dr. Umair Shah. "This 'pause' will allow our partners to advance their efforts to vaccinate individuals, families, and work with businesses to continue to reopen safely."
Although Inslee paused the state's "Healthy Washington" reopening plan, he said county health officers still have the ability to roll their county back a phase or impose additional COVID-19 restrictions if needed. For example, last week the Northeast Tri County Health District announced Ferry County would move back to Phase 2 after a superspreader event in Republic led to a COVID-19 outbreak.
"While we're pausing today, it doesn't mean we have a clear path out of these phases either," said Inslee. "We have a choice in these next couple weeks to get vaccinated and take more control over the course of this pandemic. If we can do the right thing together, we can pull through. I am confident and believe that if more people continue to get vaccinated and mask up, we can get our numbers down."
As of April 29, counties from the coast to the eastern side of the state were at risk of being moved back to Phase 2. Of those 16 counties, six in western Washington did not meet at least one metric to remain in Phase 3 of the "Healthy Washington" plan, including King and Snohomish counties.
Under Phase 3, indoor spaces, like restaurants and movie theaters, can have 50% occupancy. Up to 400 people can attend indoor and outdoor activities, such as concerts and high school graduations, as long as physical distancing and masking are enforced. Outdoor events with permanent facilities can have 25% occupancy for spectators.
Phase 2 restricts occupancy in indoor spaces at 25% and caps small indoor group gatherings at five people.
Under the new guidelines, spectators must present proof they're fully vaccinated in order to be admitted to the vaccinated-only section. Vaccination cards, a photo of a vaccination card, or an immunization record will be accepted as proof.
Physical distancing will not be required in vaccinated-only sections. People seated in those sections may be seated directly next to other groups. Vaccinated spectators are still required to wear face masks unless actively eating or drinking.