MINNEAPOLIS -- A little piece of magic is for sale in the Twin Cities.
Known as the "Harry Potter" or "Hogwarts" house, this urban castle is located in downtown Minneapolis at 247 10th Avenue S.
Musician and restaurateur Jeff Arundel bought the property in 2002 and spent seven years transforming it.
"I seemed to have this hardwired castle interest. I feel at home in it," Arundel said.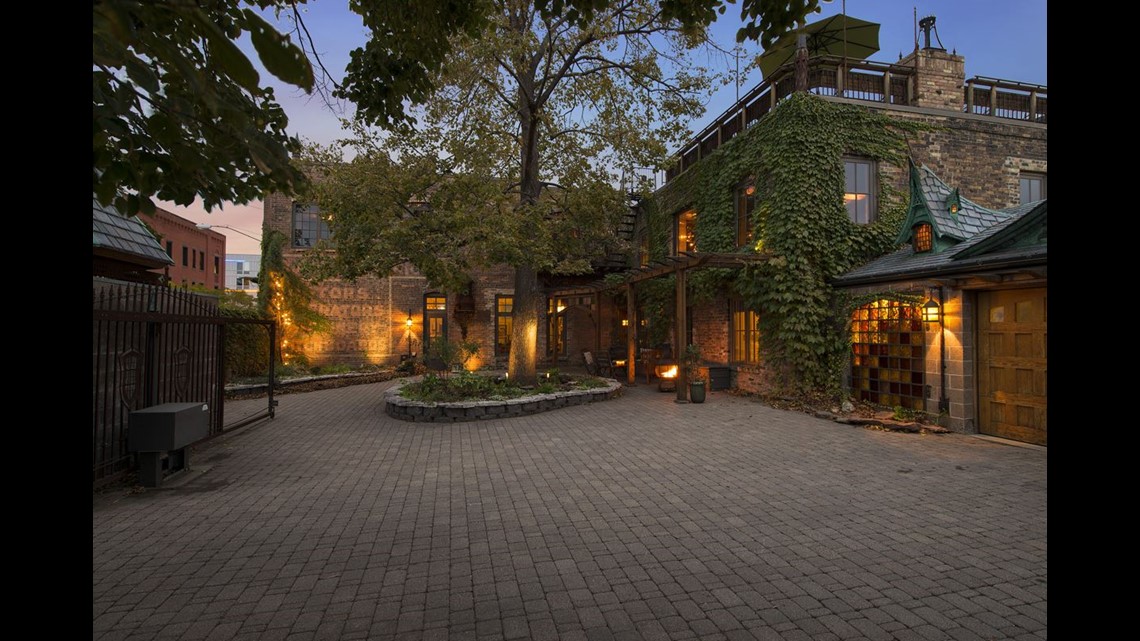 The home, listed for $2,995,000 through Jeffrey Dewing of Coldwell Banker Burnet, went back on the market a few weeks ago after a sale fell through. It was set to become a brewery and taphouse.
The 4,500-square-foot brick house has three beds and three baths. It also has a courtyard and rooftop deck.
"Everybody who looks at it has a different idea... ranging from a retail store to a boutique hotel to a restaurant to a private club to a private residence. It's pretty much the only private family residence downtown," Arundel said.
Arundel said he liked the idea of it becoming a brewery but he's ready to pass the baton. He said the response has been "explosive" and they have five showings this week.
"People look at me and say, 'Well Jeff, why don't you make a restaurant there? Why don't you make an event center there?' But I'm ready for somebody else to kind of take this now and curate it," Arundel said. "There are people who say, 'Well jeez, nothing should get touched here.' And I don't believe that... I believe whoever curates it next should evolve it into whatever it should be next. So I'm just ready for that to happen now."
You can check out a virtual tour of the place, here.