Police are looking for four suspects who used a car to ram into a marijuana shop in Seattle's Greenwood neighborhood and steal merchandise early Friday morning.
Surveillance video showed a sedan ram into the door of Have A Heart at 3:15 a.m. The car backed out into Northwest 85th Street, and four people jumped out of the car and ran into the shop.
"Four individuals who were masked proceeded to go through our store around the corner some jumped the counter," said company spokesperson Marcelo Ramirez. "They were basically doing a dead sprint."
The thieves, who were all wearing black hooded sweatshirts, ran behind the counter and began filling trash bags with merchandise. They targeted the "heavyweight items," according to Ramirez, like the 28 gram jars of high grade flower.
The thieves were only in Have A Heart for just over a minute. Ramirez says the fact they knew exactly where to look means the thieves had likely been in the store before.
Footage shows the suspect vehicle with a disability Washington license plate: 60255. Police say the suspects were wearing unique shoes, worth about $1,000.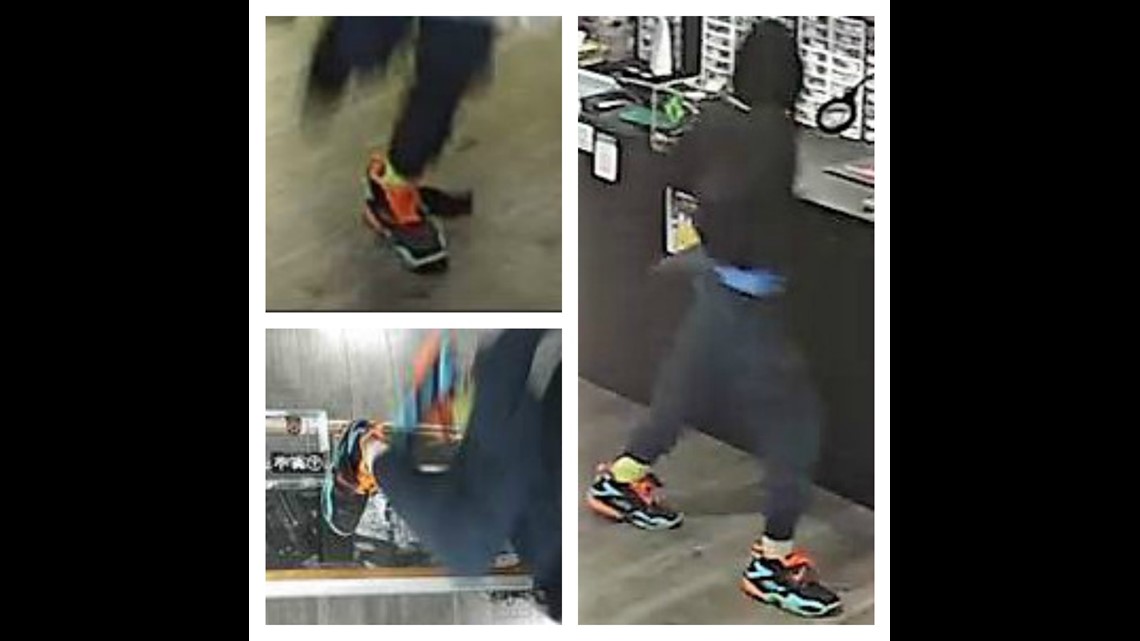 No one was hurt in the encounter.
Someone staged a similar break-in in Bothell back in December. Police agencies will share notes to see if the two are connected.
Since pot shops can't insure their merchandise, Ramirez said they take the hit for the losses.
"This might be a really good moment to self reflect, as a city, as a nation, for lawmakers to figure out how to protect industries that exist legally," he said.