Here's how WSP uses forensic dental records testing to solve missing persons cases
While DNA testing can cost thousands of dollars and take months to get back, dental record testing is free for law enforcement and takes just minutes.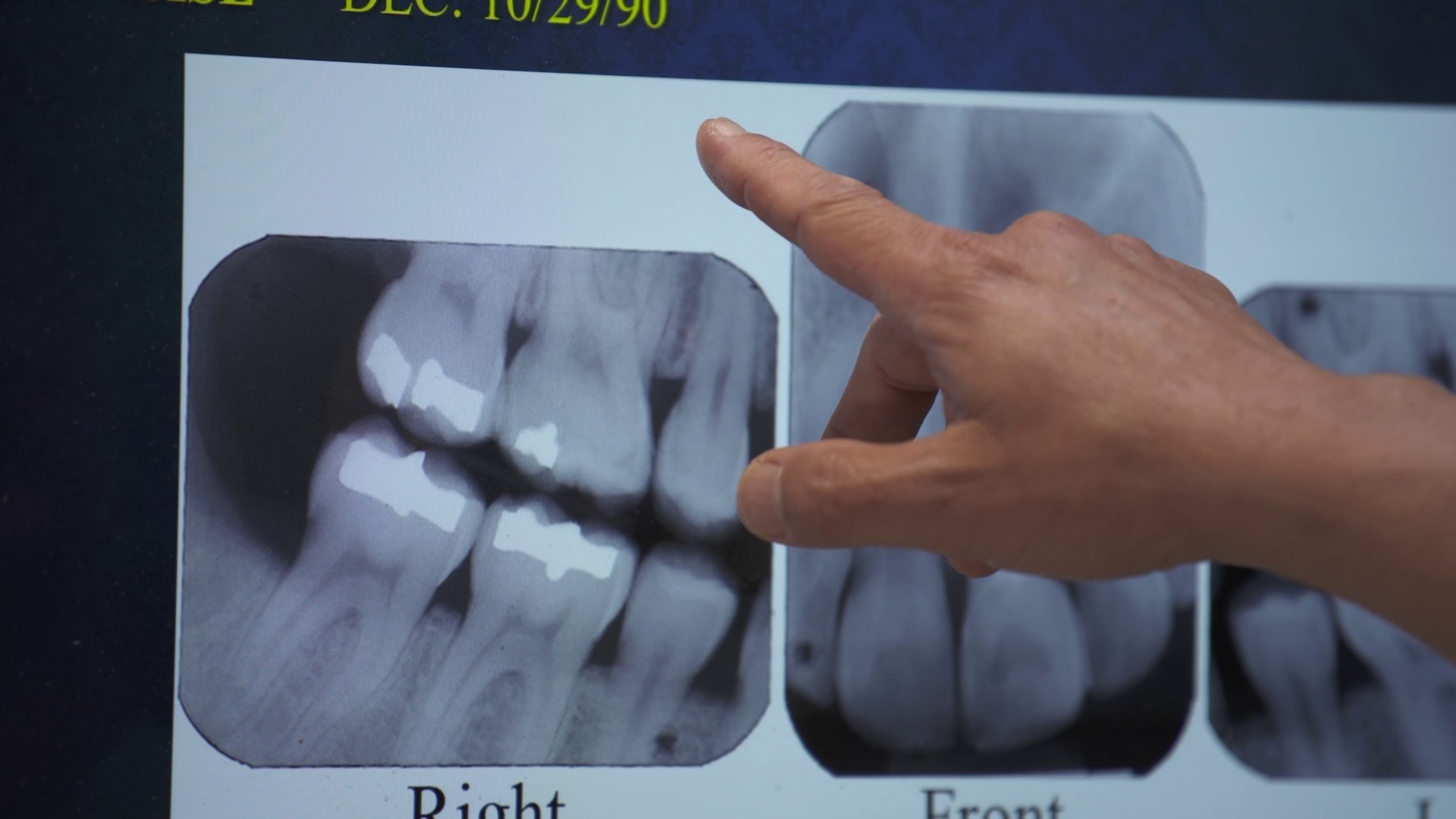 The family of missing Puyallup Tribal member Besse Handy searched for her for over a year. They had no idea she was already dead.
Her remains were inside the King County Medical Examiner's office filed as an unidentified person for a year and a half. After officials looked into one key piece of evidence, Handy was identified. It took only minutes to make the match.
Forensic Odontology
:
How law enforcement officials work with forensic dentists to identify missing persons
Forensic odontology is a tool the Washington State Patrol (WSP) uses to identify missing persons.
Forensic dentists, or odontologists, make identifications by matching the arrangement or condition of human remains to known dental records when they are available, or by using technology to compare the post-mortem dentition to records available in a database of missing or unidentified persons.
Washington was the first state to implement digitization of dental records.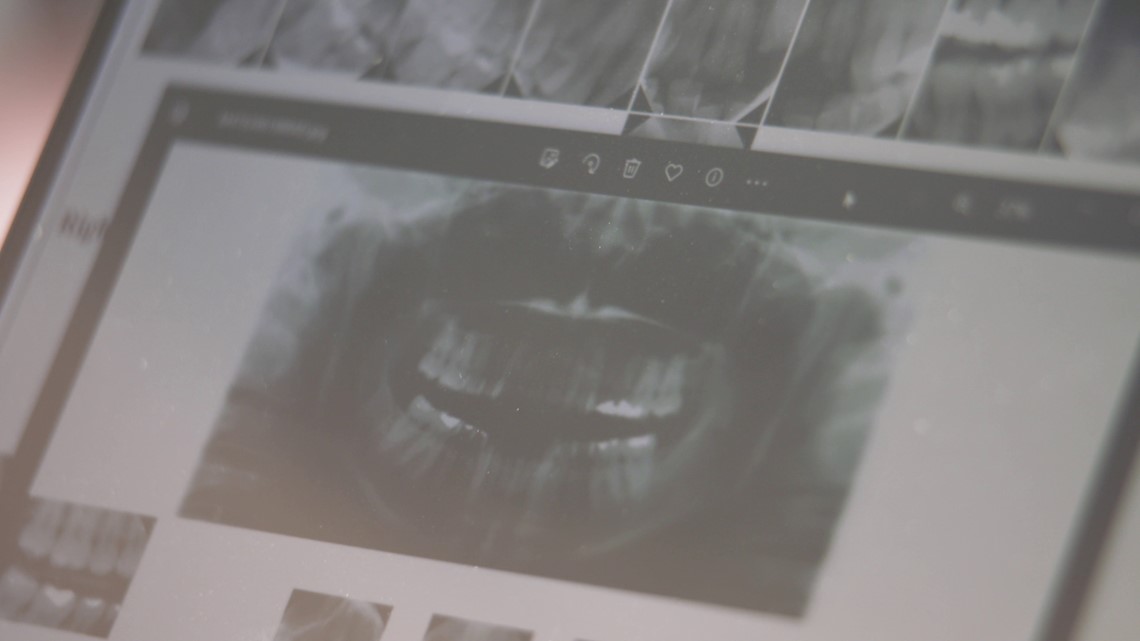 Carri Gordon is the program manager for WSP's Missing and Unidentified Persons Unit (MUPU).
MUPU is a resource for law enforcement that utilizes digital data on missing and unidentified persons, available in one place, where it can be easily and quickly compared in order to make identifications. It assists with identifying victims of accidents, homicide, landslides, car crashes, fires and more.
The records are uploaded to NCIC, or the National Crime Information Center. The coding then generates a cross-match report to the person's postmortem dental scans.
"They can make an identification to a missing, unidentified person within minutes and it's no cost to law enforcement in the state of Washington," Gordon said.
However, DNA can cost up to $5,000 to process and get uploaded to the system. It's also time-consuming, with results coming back anywhere from six months to a year.
That's why experts like Gordon want to see it used more frequently and effectively.
There are over 2,100 missing people in the state of Washington. Just over one-third have dental records in NCIC, whereas approximately 80% of the population has seen a dentist at some point.
"Any type of dental work you've had done, it shows up on an X-ray in a metallic form. Everybody's restorations are different and unique," Gordon said.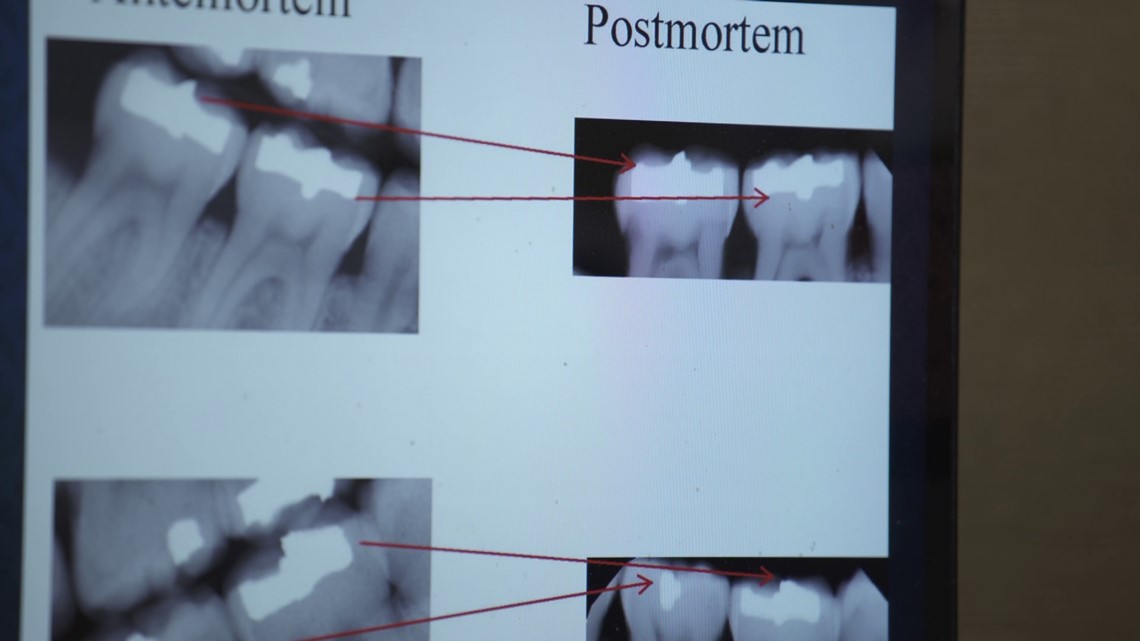 Dr. Kyle Tanaka is a dentist working with the WSP. In addition to using the NCIC software, he examines the dentition himself to confirm matches.
"The key to that is the information was in the system," Tanaka said. "If these records are not in the system, there's no possible way to make that match."
What happened to Besse Handy?
:
"I spent almost two years with hope, then that hope was crushed," Handy's mother said.
Besse Handy went missing in February of 2021. She was 34 years old.
Handy's mother, Connie Samuels, knew her daughter was getting treatment at a drug rehabilitation center. Then, too much time started to pass without hearing from her.
"To the beginning of this year, I was searching and screaming, going nuts trying to find her because it was just nothing," Samuels said.
One day in January of this year, officials looked into locating Handy's dental records. When they ran them through the software, they found an immediate match in her remains.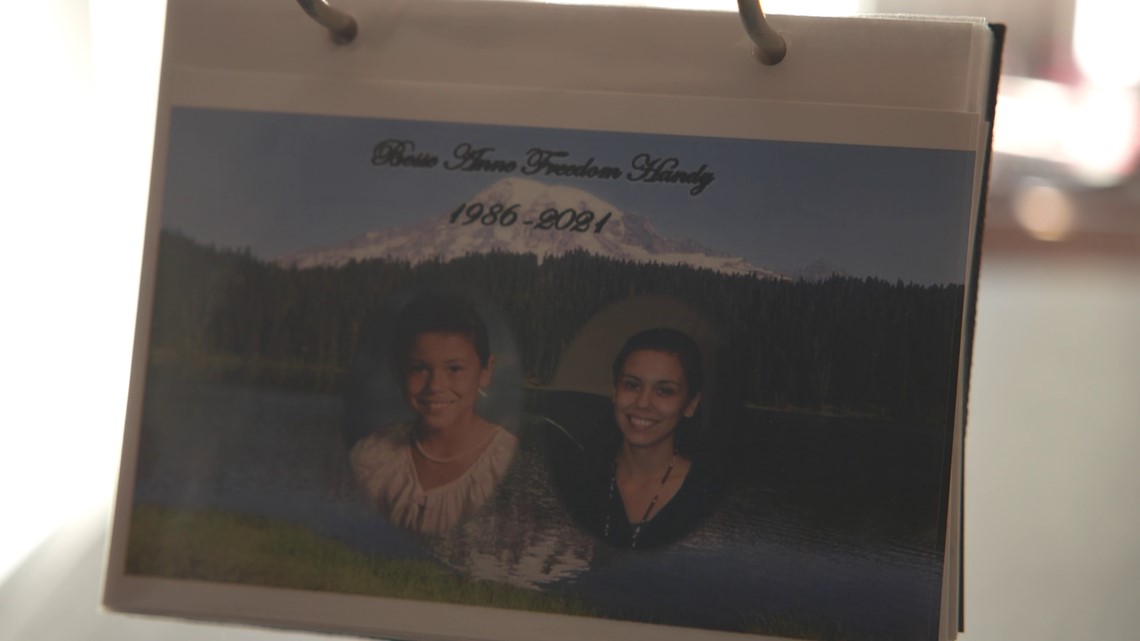 She had died in a homeless encampment fire in Seattle.
Gordon remembers getting the call confirming the match, and then the feeling of informing Handy's mother.
"It's important work, but at the same time it's frustrating that she had to be there so long unidentified," Gordon said. "But we were happy we were able to give her mom some answers to where her daughter was."
Samuels said she spent almost two years with hope, which was then crushed.
"It was just heartbreaking," Samuels said. "But it answered my question of 'Why isn't she- why haven't we heard anything?'"
"Besse's case is a good example of the fact that the system does work," Tanaka said.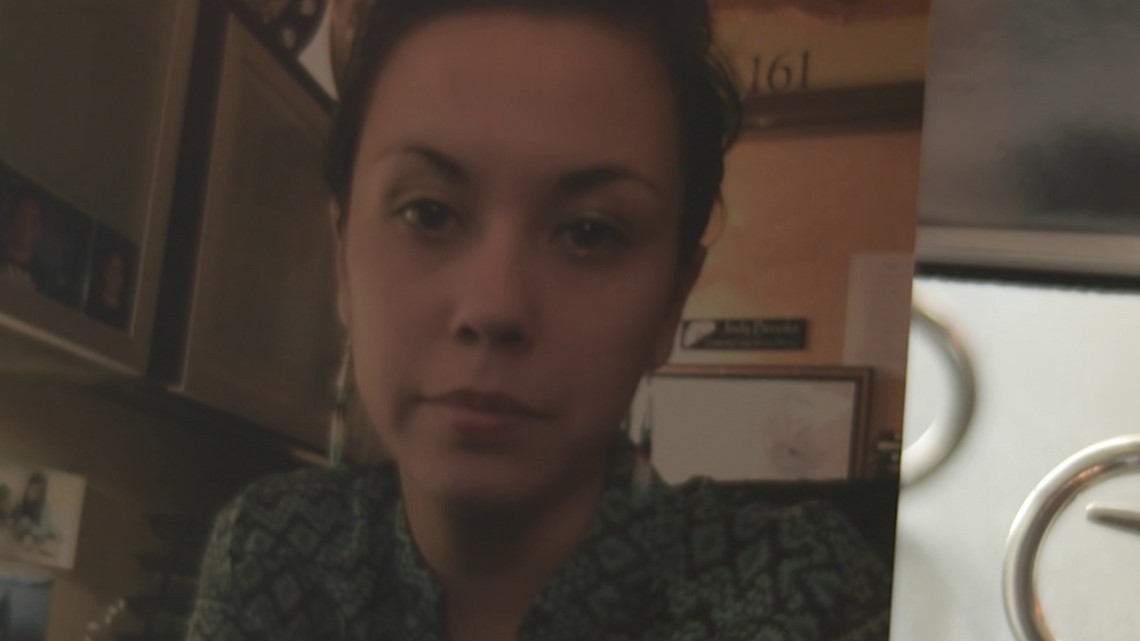 Cody's Law
:
The state's existing law that helps officials solve missing persons cases more effectively
Washington state already has a law in place to help solve missing persons cases by submitting DNA and dental records to a national database. It's called Cody's Law.
The bill's sponsor, Rep. Gina Mosbrucker, said the bill came from a constituent. A mother had been looking for her 24-year-old son for over four years and identified system processes that weren't working.
"There are a lot of investigative agencies that are great, but if your child's missing, you want everyone looking, everyone you possibly can," Mosbrucker said.
The law requires investigating agencies to submit dental records and DNA samples to NCIC, the national database.
"If you have someone in your life and they're gone, you're devastated every single day, but to not know if they're alive adds a whole other layer of trauma," Mosbrucker said.
Another aspect of the law makes it easier for families who have had someone go missing to know what their next steps are. They can easily find out what they need to give to detectives and how to track the progress of the case.
"There are a lot of people out there who wish they had an answer," said Samuels.
To ensure this process is more effective moving forward, experts say local law enforcement should obtain the dental records of missing persons when they are reported, or the name of the dentist or clinic where the records can be obtained.
"Somehow we need to reach people so they know that on the worst day of their life, unfortunately, you are somebody who can help, who needs to cross all these things off the checklist," Mosbrucker said. "It's critical with something that's so easily matched, then I think that it's really a key to finding someone quickly."
Watch the full interview with Rep. Mosbrucker below:
For those with a missing loved one, the WSP has an online form to submit dental records. It can be found here.