The King County Prosecutor's office has been tracking gun violence across the county for the past two years and learned there were nearly a thousand 'shots fired' incidents in 2017 alone.
Researchers are breaking down not just how many people are shot and killed, but also their age, race and where the shootings happen.
Senior Deputy Prosecutor Karissa Taylor is part of a team studying firearm violence in the county.
"We keep really good data on how many people are shot and killed, but the question was broader," said Taylor. "How many firearms are being fired in King County, and no one had any idea."
They focused on eight jurisdictions that have 95 percent of the shootings in the county and tallied how many homicides, injury shootings, and so-called "shots fired" incidents. The jurisdictions include Seattle, Kent, Federal Way, Renton, Auburn, Tukwila, Des Moines, and the King County Sheriff's Office.
Almost half of the shooting victims in 2017 were under the age of 25, and 83 percent of the victims are male.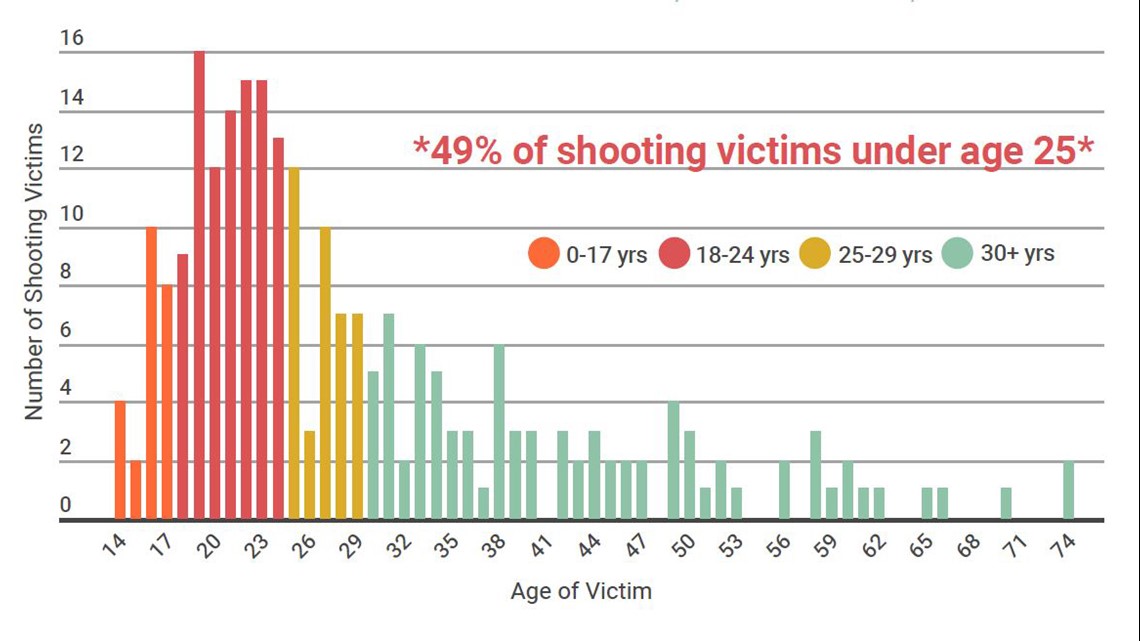 Taylor explains how those stats can be applied.
"What are some of the strategies in the community we can do and partner together? What does public health think about these numbers? What does public health have a strategy about victims under the age of 25?" she asked.
Even more stunning was that more than half the shooting victims, 55 percent, are African American. Almost 18 percent are Latino, 17 percent are white, and almost 6 percent are Asian.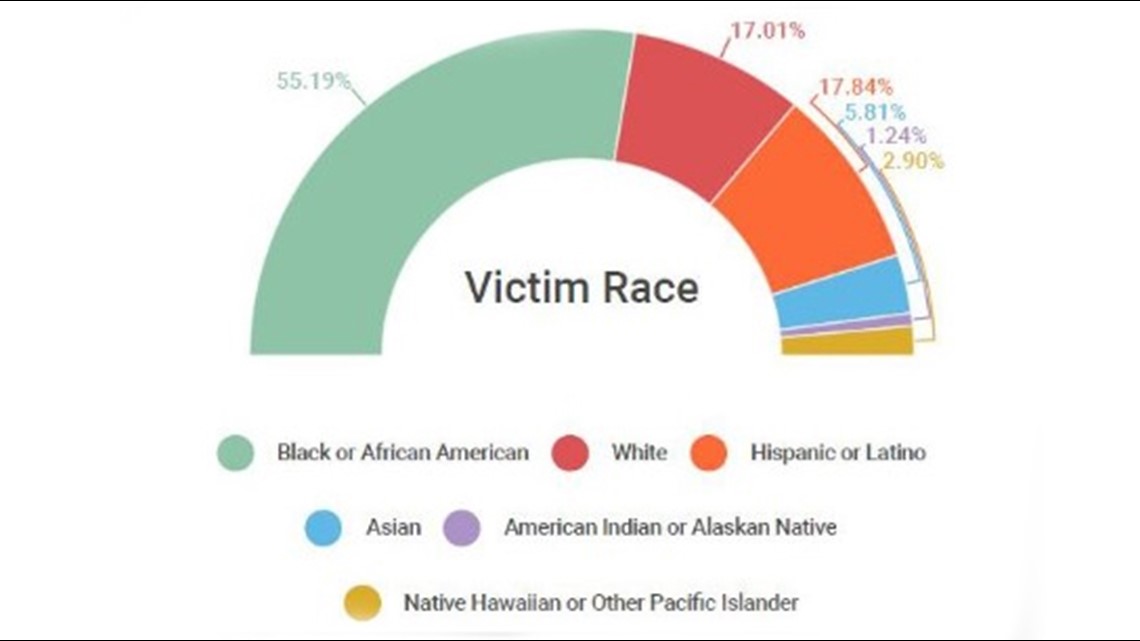 Researchers also found that although Seattle had the most homicides and shootings of any city, the majority of those two crimes happened outside the city limits, predominantly in south King County. Sixty-seven percent of the homicides and 54 percent of the injury shootings in the county were outside the Seattle city limits.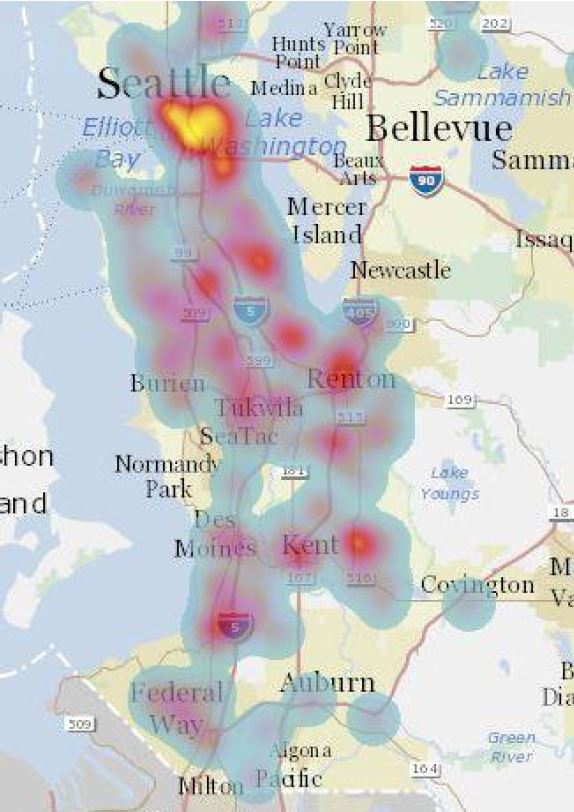 If the county continues to finance the study, Taylor and her team want to track the guns used in those shootings.
"Was the firearm stolen? Was it stolen out of a car? Was it stolen out of a home? Was it stolen from a federally licensed firearm dealer? We'd like to gather data around the source of the firearm dealer," said Taylor.
The idea behind the research is that in order to solve a problem, you have to understand it. Prosecutors will share the data with police, public health officials, and the communities impacted by the violence.
The two-year study was made possible through a federal grant. Researchers are hoping the county council will approve funding to continue the work.
In 1996, Congress cut funding to end the CDC's study of gun violence as a public health issue.