VANCOUVER, Wash. — Police have identified a man they say shot three people, killing one, at the Smith Tower Apartments in downtown Vancouver on Thursday afternoon.
The suspect is 80-year-old Robert E. Breck. He lives in the senior living facility, located at 515 Washington St.
Breck was booked into the Clark County Jail on one count of first-degree murder and two counts of first-degree attempted murder.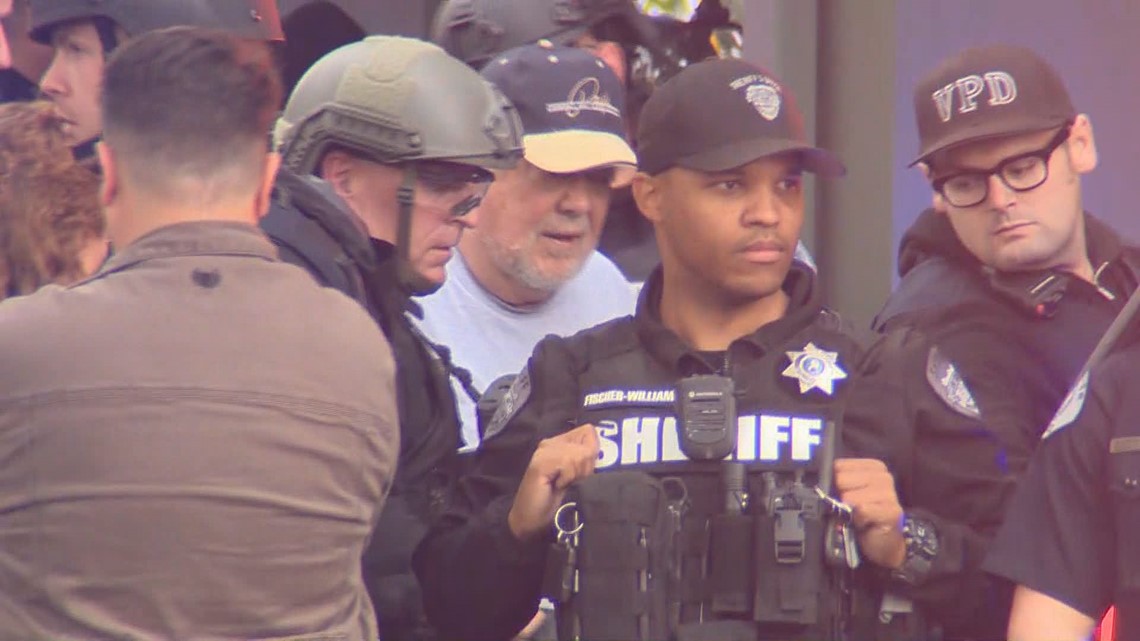 Breck appeared in court Friday morning. Prosecutors asked for the judge to deny bail for Breck because they believe he would be a danger to the community if released. The judge granted the request.
The victim who died was a man, according to Vancouver police. The other two victims, both women, were taken to PeaceHealth Southwest. One has since been released and the other was transferred to another hospital.
The shooting happened shortly after 2 p.m. in the lobby of the apartment building. Police have not released any details about what led to the shooting.
After the shooting, Breck barricaded himself inside his apartment. Police established communication with Breck and he was taken into custody at around 4:45 p.m.
PHOTOS: 2 people injured, one dead after shooting at Vancouver apartments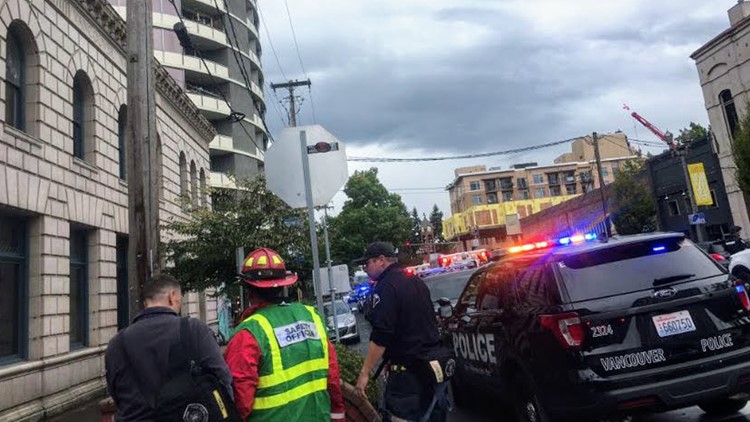 Phyllis Goss, who lives in the apartment, building told KGW that the SWAT team came pounding on her door and asked if there was anyone in her apartment "who shouldn't be there." She said no and was instructed to lock her door and stay inside.
"I'm very surprised, we have a locked building. But it's too bad when the people who are a danger are on the inside and not the outside," Goss said.
Neighbor Jim Goss said he took Breck to two medical appointments last week. "The only disagreement we had was he tried to pay me and I said, 'No thanks.'"
Some apartment complex residents were evacuated and others sheltered in place while police worked toward a peaceful resolution with Breck. A reunification area was set up at Vancouver City Hall.
All residents were cleared to return to their apartments by 7 p.m.
Vancouver Mayor Anne McEnerny-Ogle released the following statement as the situation was unfolding:
While we are still learning about what happened surrounding the shooting incident this afternoon in downtown Vancouver, our hearts go out to the victims and their families as they deal with this tragedy. I commend our police officers, fire and EMS personnel who quickly responded to the scene. I have the utmost confidence in our officers as they work to resolve the situation.