SEATTLE — The Seattle Police Department is searching for a suspect in an attempted rape and robbery case in Madison Valley.
Spa owner and massage therapist Amber Myers said she was on the phone with her dad when 33-year-old Jordan Alexander entered the business on Aug. 31 just after 5 p.m. Alexander was carrying a package and wearing construction-type clothing, according to Myers.
When Myers put down the phone, she said Alexander jumped over the desk and showed her a knife. Alexander allegedly held the knife to Myers and forced her to lock the front door.
"It kind of felt like I was in a daze like you're walking through ice cubes or something," Myers said.
Myers said her coworker and a client walked into the laundry room, interrupting the attack. Alexander jumped up, grabbed the knife and fled the business, according to Myers.
After Myers and her coworker called 911, Myers said she opened a bag Alexander had left behind and found it was "full of knives."
"When I saw that bag, that's when I realized what a close call I had had," Myers said. "It's pretty scary."
Alexander's criminal history includes multiple charges of theft, robbery, harassment, assault and domestic violence violations.
Alexander was placed on "escape" status from a work release program at the time of the alleged spa attack.
Alexander is known to frequent the Capitol Hill area, especially around 27th Avenue East and East Madison Street, Pine Street and Broadway, 22nd Avenue East and East Madison Street and Cal Anderson Park.
In prior incidents, Alexander has attempted to disguise himself by wearing a head wrap, mask, sunglasses and light-colored makeup, according to Seattle police.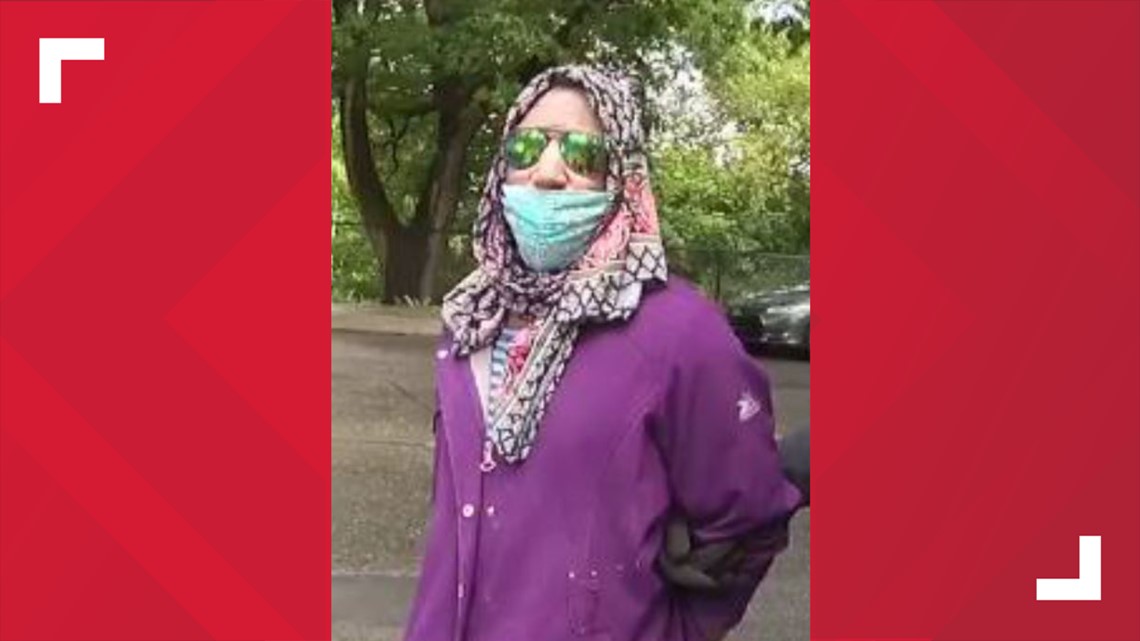 Seattle police ask if anyone has any information on Alexander's whereabouts to call 911. Do not approach him.