LYNNWOOD, Wash. — A suspect used a front loader, a piece of heavy construction equipment, to ram into the front of a Chase Bank in Lynnwood, leaving behind significant damage, according to the Lynnwood Police Department (LPD).
The bank is located at 4001 Alderwood Mall Boulevard.
Police said the man was caught ramming the front loader into the corner of the building at least three times, tearing out the wall and releasing debris in the parking lot.
After creating a hole in the building, police said the suspect exited the front loader and tried to enter the building, though it was unclear if he made it inside.
Investigators said it is unclear if the suspect was attempting to steal the bank's ATM, which is still at the scene. No money was stolen in the attempt, police said.
A K-9 team found a sweatshirt believed to have been worn by the suspect. The suspect was not located despite an intensive effort. Police have not arrested the suspect in connection to the incident.
Thieves have previously used trucks, explosives and even a forklift to carry out ATM thefts in western Washington in recent months.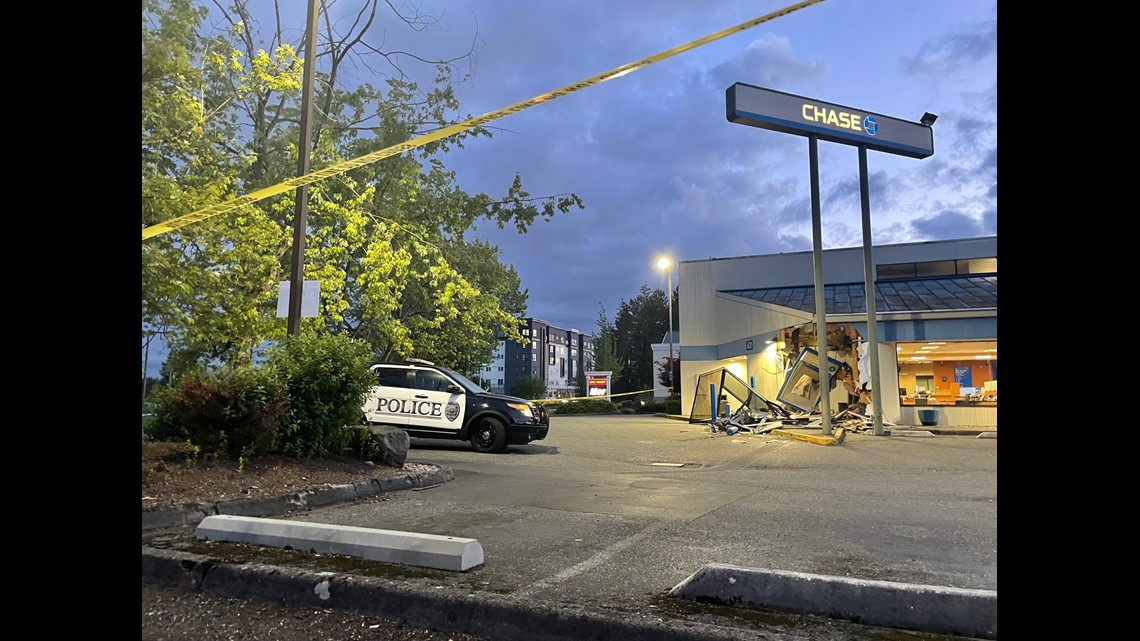 This is a developing story. Check back for updates.