Transform the lives of generations of kids: Support Odessa Brown Children's Clinic today
The beloved community clinic provides quality medical, dental, mental health, and nutrition services to Seattle-area families. Sponsored by Seattle Children's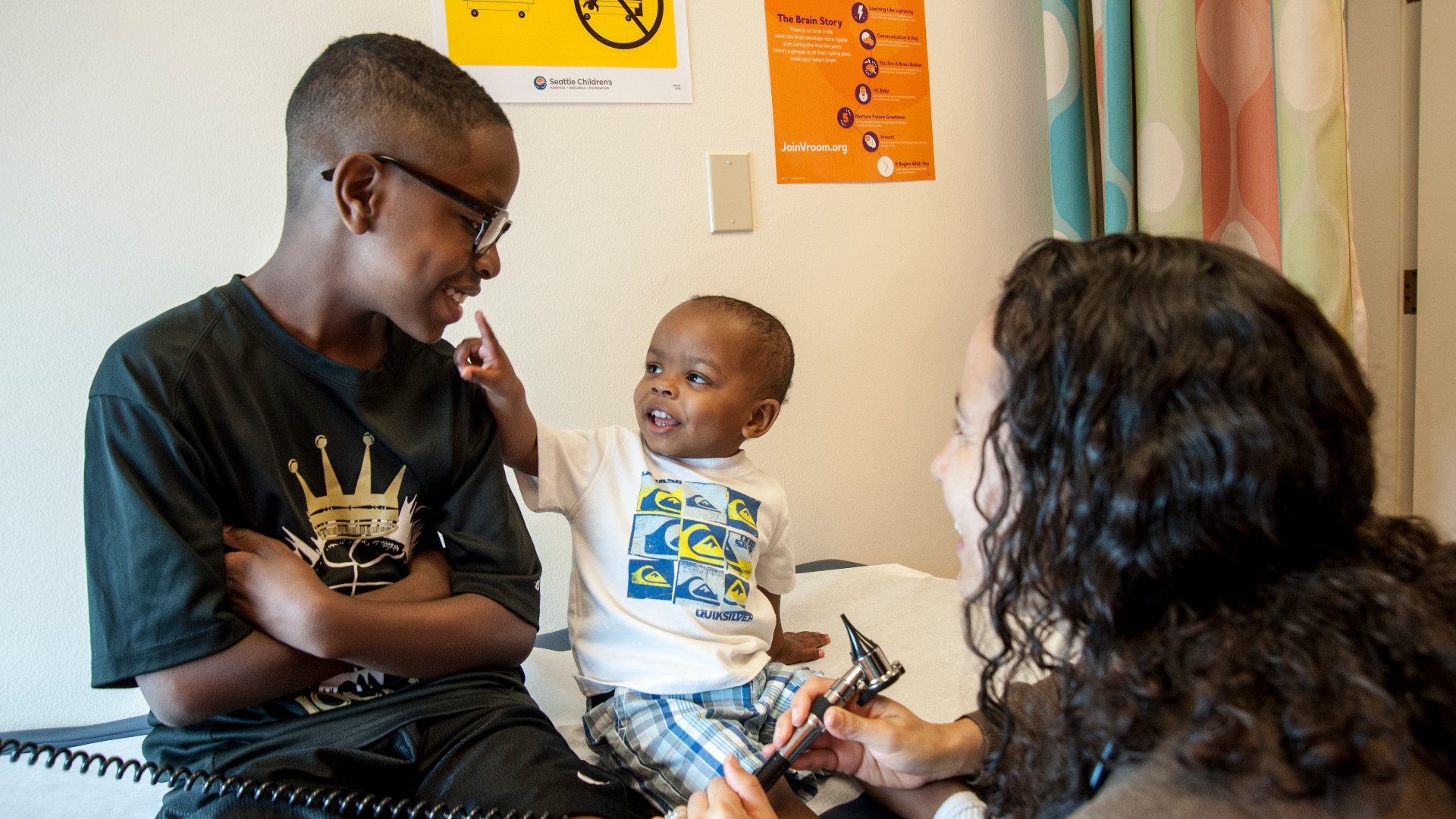 Established in 1970, the Odessa Brown Children's Clinic (OBCC) has had a major impact on generations of Seattle-area families.
Its namesake, Odessa Brown, was denied care at a Chicago hospital during the Great Depression. Years later she relocated to Seattle and fought to bring quality health care to the children of Central District. She passed away at age 49 of leukemia and the clinic was born soon after to continue her mission.
The now 50-year-old clinic is staffed with a dedicated team of doctors and physicians providing quality medical, dental, mental health, and nutrition services to youth in the area.
"It's important for parents to be able to have a place that they can trust and feel at home," said pediatrician Dr. Tumaini Coker. "They walk in the front doors and they know the people at the front desk, whether they're here for immunizations, a vaccination or a mental health visit."
Despite the COVID-19 pandemic, the clinic continues to follow its mission of helping families around Seattle get the care they need -- regardless of their ability to pay.
Keep reading to learn more about OBCC. Their services, their doctors, and the lives they've helped transform forever.
Chapter one
:
Construction on OBCC's new Othello Clinic and Community Center is underway New Clinic and Community Center ushers in a new era
2020 is a big year for the Odessa Brown Children's Clinic -- it marks its 50th anniversary of providing quality health care for children and families around Seattle.
Soon, they're going to be able to help more kids than ever before. Construction is now underway on a second clinic in Seattle's Othello neighborhood -- and it will be much larger than their current location in Central District.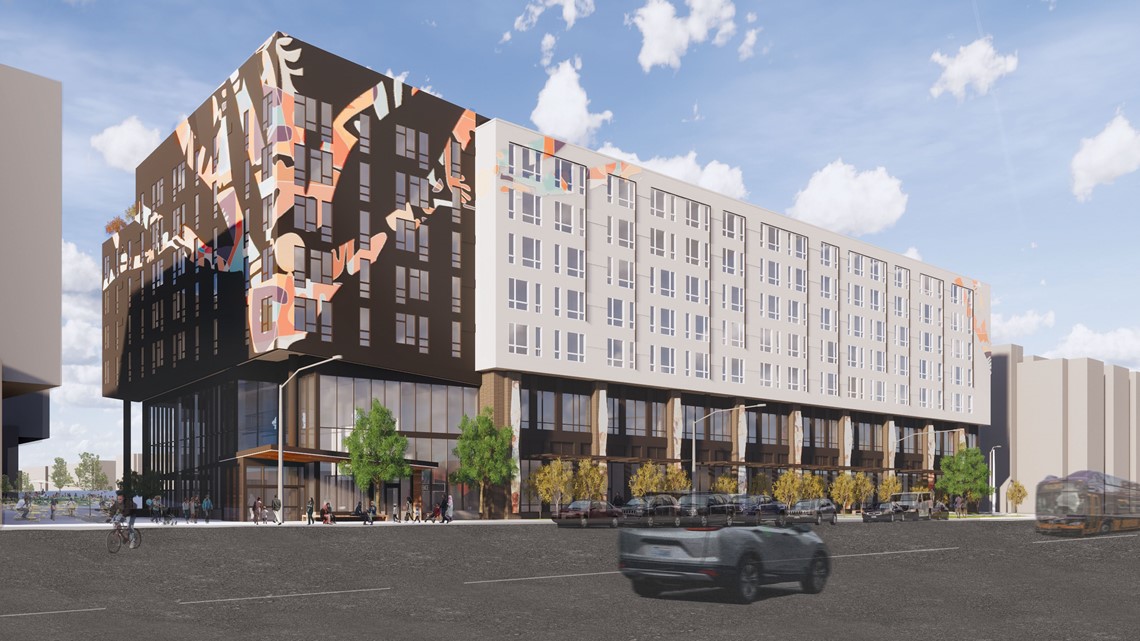 The added space along with state of the art technology will help OBCC staff care for the growing population in South Seattle and South King County.
"We have seen gentrification and rising prices to live -- and families being pushed out further and further from the city center as prices go up," continued Dr. Coker, "So [it's about] really being able to be where there's a more convenient way to get to us."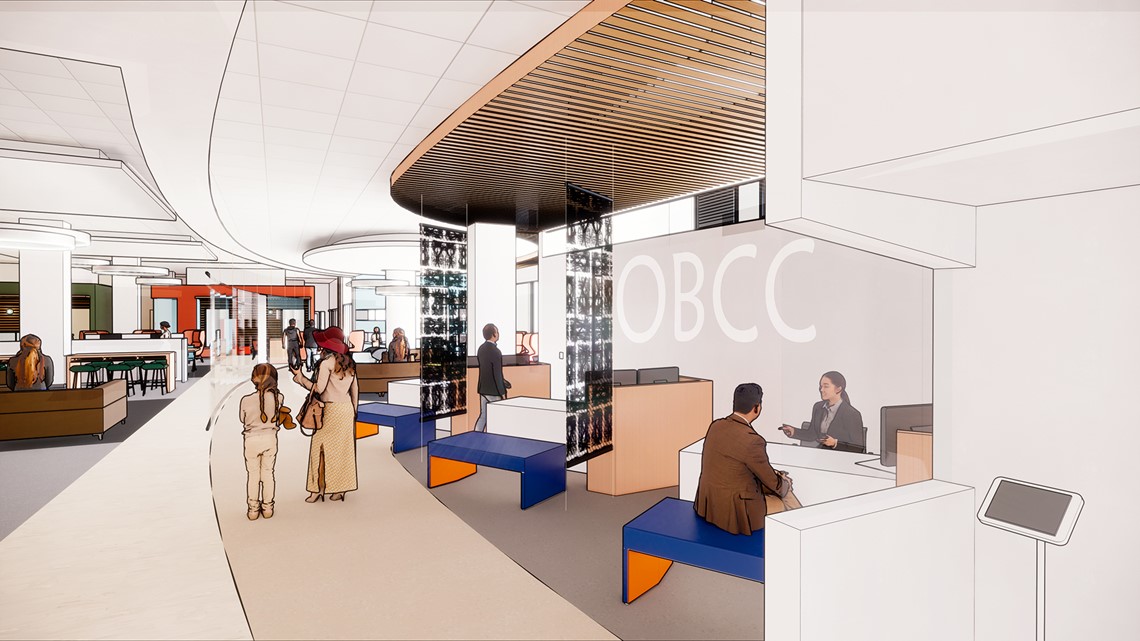 The new clinic is part of a unique urban community concept called Othello Square. Aside from the clinic, there will be a charter elementary school, early learning center, retail space, mixed-income housing and more.
Chapter two
:
The urgency of equity in health care amidst COVID-19
The COVID-19 pandemic has only increased the importance of clinics like Odessa Brown in supporting kids and families in need of health care.
Dr. Benjamin Danielson, OBCC's Senior Medical Director, says the pandemic is disproportionately hurting our non-English speaking community and people of color. However, it's important to understand that this is not necessarily a new problem.
"The pandemic we're facing right now has put a yellow highlighter pen on all of the kinds of issues our society has faced for hundreds of years."
Many lower-income families work in essential jobs which increases their risk of exposure -- leading to increased chances of getting sick, having a more severe illness, and difficult access to care because of the financial burden such treatment could cause.
"If we want to talk about solutions and really helping us do a better job during this crisis time, in addition to in the future, then the solutions have to be based on the issues that were present before the pandemic showed up."
He urges us to think about this disparity beyond what it appears to be on the surface.
"I really hope that this is eye-opening and awakening for us as a society, as communities, as a county and as a state," continued Dr. Danielson, "The question I have for myself and for the people I work around, for the other folks who really care about making a difference in this world is: How are we going to commit ourselves to longer-term, broader and more meaningful solutions, rather than hoping for a return to what was happening in January or last December."
Chapter three
:
One family's story with OBCC
For the patients and families, the Odessa Brown Children's Clinic is like a home away from home.
Shameka Cornelius and her family's lives have been forever changed thanks to OBCC. All three of her children receive care there and Shameka herself went to the clinic as a child.
"It's amazing. I love going to Odessa Brown and seeing my friends that I went to school with become dentists and dental assistants."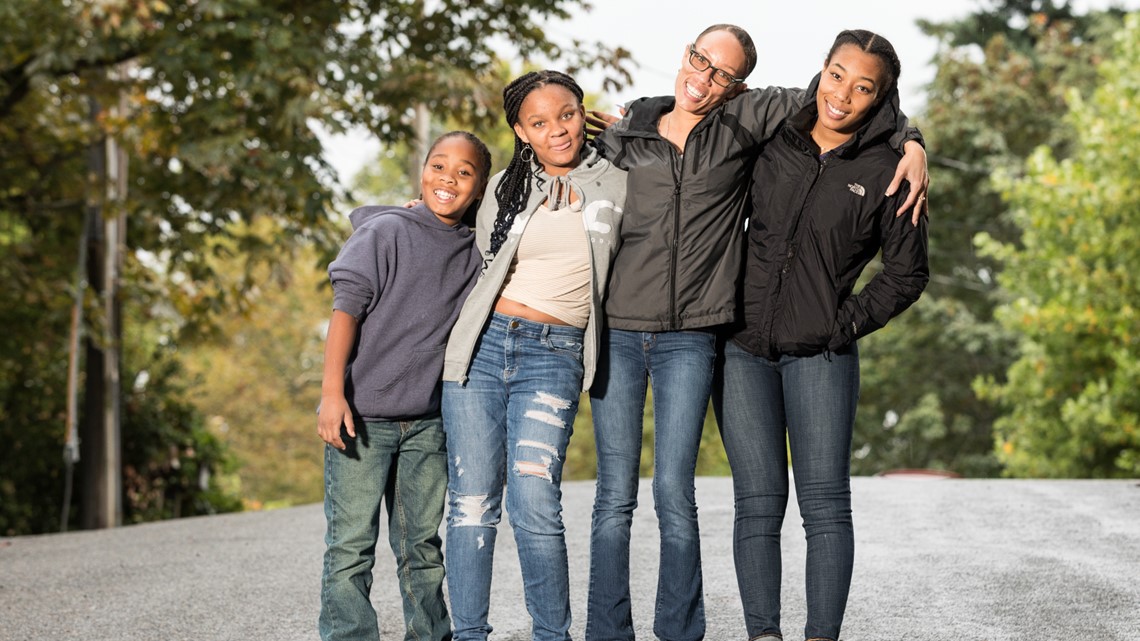 Shameka says she's so confident in the quality of care at OBCC, that she travels from North Seattle to the clinic in Central District. They not only have an outstanding staff, but also a remarkable commitment to diversity.
"Usually, it's the same friendly faces and if not, there are still diverse people traveling through. For someone of color or low income, to be surrounded by that and to have people look like you there, it means the world."
Losing the clinic would be like losing family, "If it wasn't there, I don't know where I would be."
Chapter four
:
Holistic healthcare includes more than medical services alone
Care at Odessa Brown goes beyond check-ups. They provide dental, mental health and nutrition services, as well as do everything in their power to support the overall well being of the patients they serve.
Therapist Andrea Ramos-Castillo says the pandemic has made access to Mental health services even more important, "There has been a lot of increased anxiety related to kids that may fear that their parents are going to get sick or their family -- or kids are aware of financial hardships their family may have."
Everyone has a different way of adapting to this unprecedented time, but it can be especially hard for kids even if they don't show it. She uses a metaphor with her young patients as an outline: "If we open [a coke bottle] after shaking, it's going to explode. So we want to encourage kids to talk about their feelings so then they don't explode for something that maybe isn't even related to what's going on."
She emphasized the importance of educating others, "Unfortunately mental health is not something we can see in an x-ray or a blood test. So sometimes it's harder for people who don't understand it or believe in it. There's still a lot of people that have a taboo against it in certain cultures and the need is there."
People may also be surprised to learn that you can get dental services at the same clinic. Dr. Seok Bee Lim is a staff dentist at OBCC who grew up in Malaysia, received degrees in at Wellesley College and the Harvard School of Dental Medicine, and felt drawn to work at a community clinic, "You are providing care for a population who need the services, and in particular with Odessa Brown, it's such a unique situation where you can provide as a provider who believes that all children deserve to have access to quality dental care."
Chapter five
:
Supporters include former Seahawk Cliff Avril and SuperSonics Lenny Wilkens
The mission of Odessa Brown has touched the hearts of several notable Seattleites.
Former Seahawks defensive end Cliff Avril now plays a philanthropic role there and with his nonprofit, the Cliff Avril Foundation. He and his wife were touched by the foundation's work because their work goes beyond physical health care.
"They do a wide range of different things, whether it's emergency rent, food, supplies, different things for the kids in the community, and it's just like, it only made sense for us to partner up with them because of all the great things that they're doing in our community," said Avril.
When the pandemic hit, Avril didn't hesitate to get more involved: "I have Cliff's Crew, which is a monthly meeting that I do with some kids from Leschi between the ages of eight and 10. So I wanted to support those kids during this time."
For him, the decision to support OBCC was an easy one because they always put kids and families first, no matter their background.
"I want to see these kids continue to flourish. And we got to give back to our youth. They are our future."
Former head coach of the 1979 World Champion Seattle SuperSonics Lenny Wilkens has been a champion of the clinic for the past 40 years.
"When I saw what they did and how they treated young people with dignity, with care, like they were somebody, it became my favorite charity," said Wilkens.
Having a clinic that supported you no matter your financial situation was something Wilkens did not have access to growing up. His mother raised him and his 3 siblings with only a part-time job and assistance from the state."
He recalls: "We used to have to go to this clinic called St. Mary's because we couldn't afford to have a doctor come see us or go to a doctor's office. When we went to the clinic as a kid, the thing I remember was that they weren't that friendly. It was like we were encroaching on something and I didn't like it very much. But when I came here and I saw how the Odessa Brown clinic was, it just blew me away."
You can help support the mission of the Odessa Brown Children's Clinic.
Watch Growing Wellness: An Odessa Brown Children's Clinic and Seattle Children's Special, Mon, July 27th from 7:30-8 PM on KING and KONG, or make a donation online today. Sponsored by Seattle Children's.