OLYMPIA, Wash. — Born into poverty in southern India, Rani Hong was 7 years old when she was sold into slavery.
"They did not see me as a seven-year-old child. They saw me as a piece of property to be able to exploit," said Hong from her Olympia home.
Hong's childhood ended with a broken promise.
After her family fell on hard times, they asked a prominent woman from their village to help take care of her. Months later, that woman sold her to child trafficking recruiters in another state.
"It got to the point that I literally just cried and cried and cried. And all I knew is that I was not with my mother," said Hong.
She recounts how she didn't understand the dialect spoken in the region she was taken. She couldn't ask for help.
Hong said her trafficker used child slaves in his cement factory, as maids, and even prostitutes. She was given drugs, kept in a cage and beaten daily.
"I became very almost dead in emotion. I wouldn't cry, I wouldn't talk, I just really shut down. I couldn't really walk properly. You know, because when I was held captive my legs atrophied," said Hong.
Rani's declining health prompted her trafficker to sell her into an illegal international adoption. It turned out to be a blessing in disguise. She was brought to Washington state and adopted into a loving home. Her adoptive mother had no idea what she'd been through. Hong was 8 years old.
A second chance
"As an adult, I researched this issue. And that's when I said, 'hey, I don't want another mother to be separated from her seven-year-old little girl'. And then I did everything I could to go help and research this issue and work on the issue of child trafficking," said Hong.
Decades later, Hong would share her story of survival on the world stage- meeting with the Pope, the Dalai Lama and the European Union. She was eventually named as a special advisor to the United nations.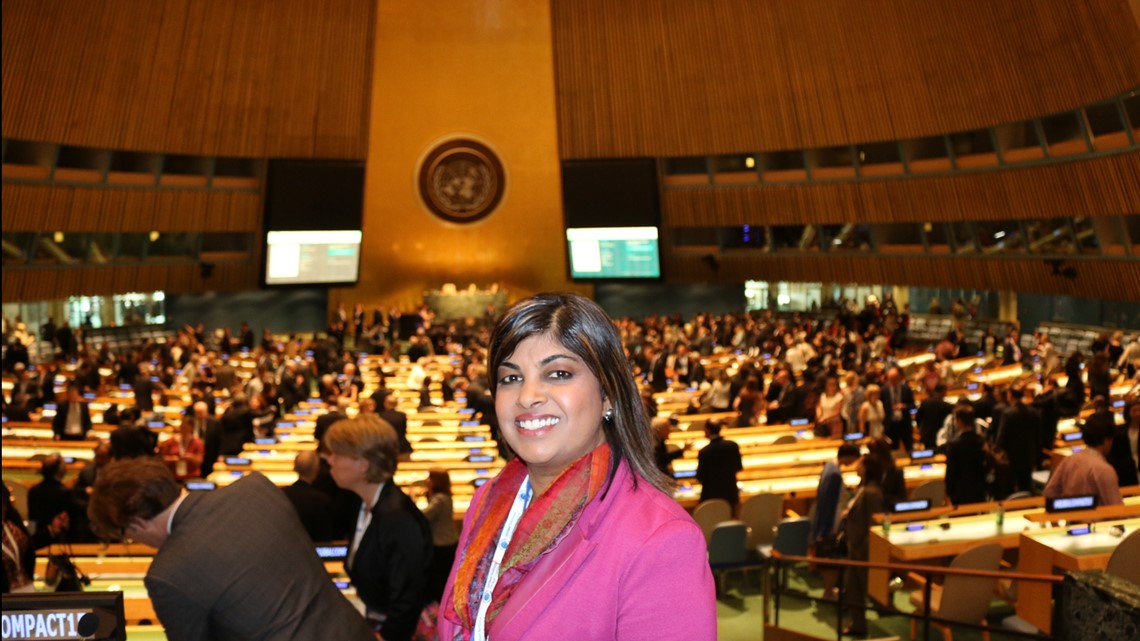 "We think Washington state is so removed, this only happens in India. But that's far from the truth," said Hong.
In 2021, more than 10,000 reports were made to the U.S. national human trafficking hotline, according to human trafficking nonprofit the Polaris Project.
In the Pacific Northwest, regional data from the Department of Homeland Security shows they've interviewed 170 potential victims of human trafficking in the past year alone.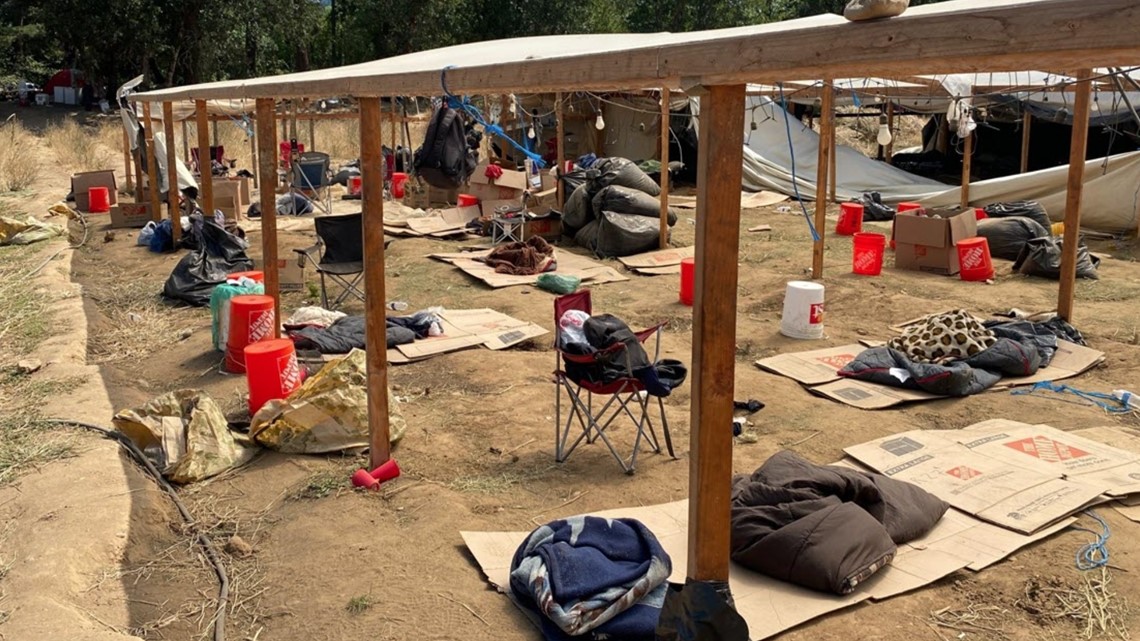 "They may not be getting paid. We see them in places that no running water. We see people working sixteen-hour days, with no breaks, and often being abused at the same time," said Hong.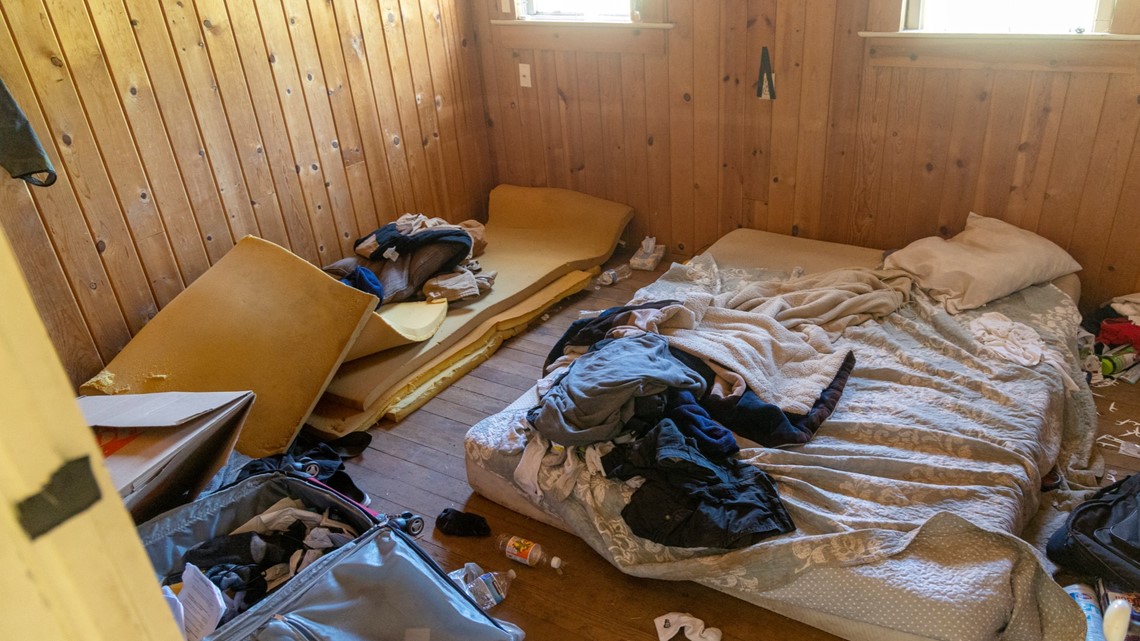 Per DHS, the most common industries where you find forced labor are hospitality, food service, domestic work and agriculture.

Creating change in Washington
Last year, Hong asked KING 5's Facing Race team for help spreading awareness and strengthening the laws surrounding forced labor in Washington. We introduced her to state Senator and former prosecutor Manka Dhingra.
"When I met Rani and saw her experience and her passion, and she provided a solution, which makes sense," said Sen. Dhingra, D-District 45.
Together Hong and Sen. Dhingra crafted legislation asking large corporations doing business in Washington state to examine their supply chains and verify that forced labor isn't used to produce their products.
"It really is a way of just telling the consumers, hey, these are the companies that have certified that they're not using forced labor. And these are the companies that have not'," said Sen. Dhingra.
But under the proposed legislation, companies that choose not to disclose if forced labor was used in their supply chains won't face any consequences.
"I expect our business community not to be happy. No one likes being told that they have to do more work. Many times the penalties may not be needed, if companies step up and do the right thing. And if they do that on their own, we won't need to go there. But it really is going to be a wait-and-see approach," said Sen. Dhingra.
For now, it's enough for Hong, who knows good things take time.
Twenty one years after her kidnapping, she went home to India and reunited with her birth mother.
"When I met my mom, and heard the cries of her and my brothers and sisters, I felt like somebody has to speak up about this, somebody has to do something. And really, sometimes, it's just right in front of us that we don't realize."
According to the United Nations, forced labor and human trafficking net more than $150 billion in illicit profits annually.
At least one previous attempt to pass legislation surrounding forced labor and supply chains in Washington failed several years ago due to backlash from the agriculture industry.
The legislation crafted by Hong and Sen. Dhingra will be filed the coming weeks.