BELLINGHAM, Wash — A melting pot at an ice arena might sound like a contradiction. That's because the voices you hear and the faces you see are mostly the same.
Mae looks different than the rest of her teammates.
"I like being different," she said.
Mae also sounds different.
"I guess my experiences are different," she said.
And while Mae wants to get the word out, words have always been hard for her.
"We could tell from the beginning, speech was something she was struggling with," Mae's mother, Carrie Glanzer, said.
"I've taken speech therapy since I was 3 years old," Mae said. "And just trying to keep working on getting the sounds that I want to say out correctly."
But to understand Mae's speech impediment, you have to understand her childhood.
"We were adopting two little girls from Uganda, and we received a referral of a 2-year-old and a 4-year-old girl," Carrie Glanzer said. "The first time we met Mae was in a picture."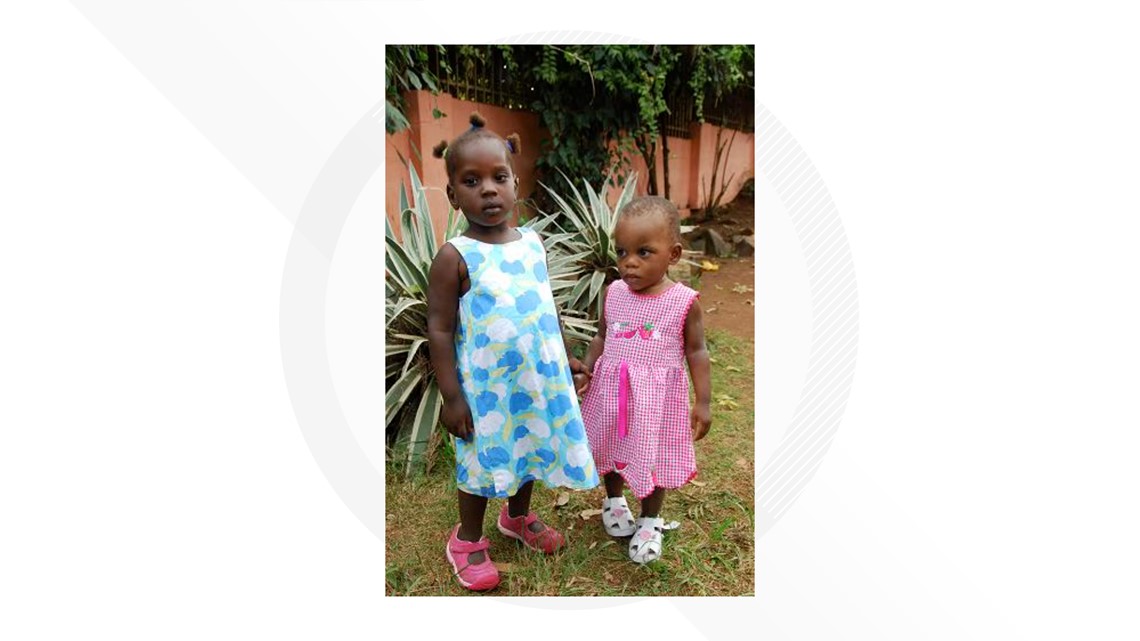 At the time, that picture spoke far louder than Mae's words.
"When she first came home, her speech was pretty unintelligible," Carrie Glanzer recalled. "She only knew Luganda, [she] didn't know English. Always struggling with producing specific consonant combinations, and things made some words in her vocabulary pretty much impossible."
To completely understand Mae, you have to understand what she's been through.
"We learned very quickly she had never been to a restaurant. She had never ridden in a car until we got there. Seatbelts weren't a thing. Windows were really fun to hang out of, and sitting at a table was a joke," Carrie Glanzer added. "It was kind of like, this is my playground that I'm going to run around in."
But 10 years later, Mae's found a different playground. She's gone from an adoption home in Uganda to a home on the ice.
"All I remember is I didn't want to do figure skating," Mae said. "I really wanted to do hockey."
Photos: Maealie "Mae" Glanzer
Through hockey, Mae has also found her voice.
"With COVID hitting, people needed voices to step up and raise awareness of things that aren't right," Mae said. "I feel like it's kind of pushed me to step out of the shadows and kind of say, 'Hey, we need to do this,' or, 'Hey, we should go and make a difference.'"
Mae has made it her mission to get more kids of color to play hockey.
"[I] hope to inspire a spark in them to come out and try the sport," she said.
Mae knows all too well what it is like to feel isolated on the ice.
"There's not a lot of girls that play boy's hockey, and not a lot of African American girls that play hockey," said Mae's coach Tom Fields.
"I think we all work the same, but being a Black girl, maybe a little bit harder to prove myself," Mae said.
"When we go to tournaments around the country, it's very common Mae will look and be like, 'I'm the only one of color here.' And I always say, 'OK, so you're the first one, but you show that girl who's sitting in the stands that she can too,'" Carrie Glanzer said.
The "she can too" motto is a great way to describe Mae's other mission. She wants to help bring a women's professional hockey team to Seattle and watch the benefits it provides for the next generation of hockey players.
"We've got the Kraken; we all look up to them as idols, but if girls can look up to some women here in Seattle, I think we would get more players to play, more girls to play, and more people interested in women's sports," Mae explained.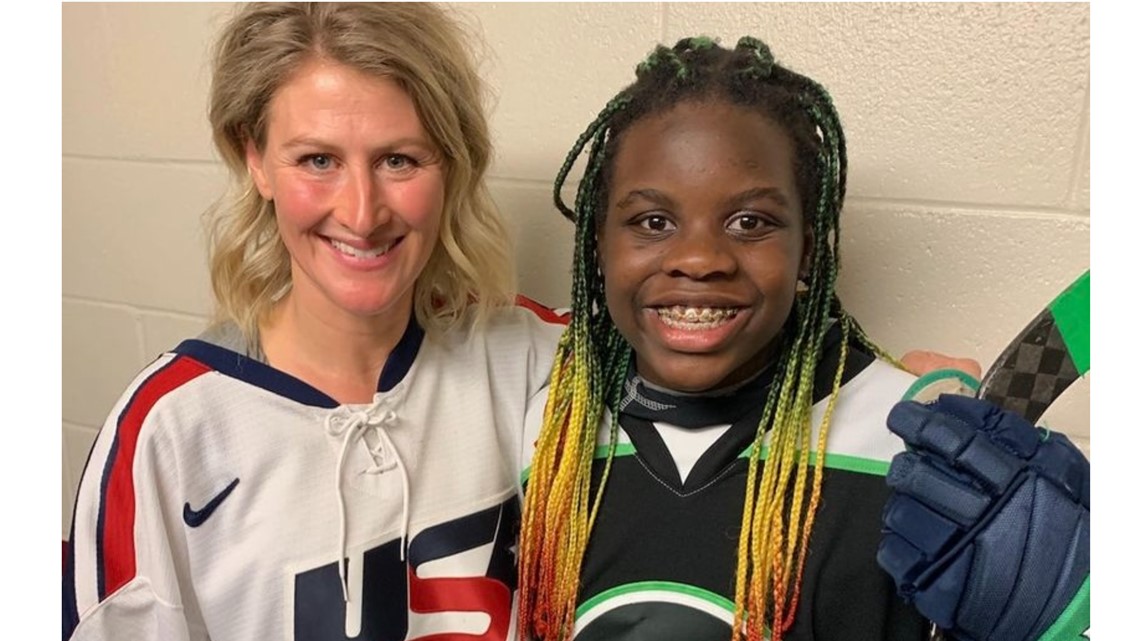 The 13-year-old from Uganda with a speech impediment delivered a speech that left her parents speechless.
"My husband and I were in tears," recalled Carrie Glanzer. "This is a kid who when she tried to communicate when she came home, none of us understood a word. She's standing up in front of a room of thousands of people giving a speech. You just sit there, and you're speechless."
Mae's journey has given her meaning.
"She just has taught me, you use your voice," Carrie Glanzer said.
Make the ice a melting pot, make the faces seen and the voices heard.