SEATTLE — A new Sonics shop may be the world's only team store for a team that no longer exists.
"We carry official jerseys - the $300 got-to-have-it official jerseys they wore on the court," said owner Jamie Munson. "We sell Sonics bomber jackets, a bunch of t-shirts…and then a lot of it is exclusive stuff that we got made, like a championship shirt from 1979."
Much of it is displayed in what appear to be the lockers of legends – Gary Payton, Shawn Kemp and Kevin Durant.
For vintage fans, there's also throwback rack.
"We've scoured the internet and found vintage pieces, like the Not Our House t-shirt, some throwback kind of pullover jackets, and a couple of older jerseys [like] Spencer Haywood," Munson said.
He wants the store to be a blend of nostalgia and hope, for fans who still believe their Sonics will come home to Seattle one day.
"We're going to patiently wait for the NBA to come back and we'll be here, and hopefully we'll be the first place people think of when the Sonics actually do return," Munson said.
Additionally, Sonics star Gary Payton will make an in-store appearance on Saturday, June 1st from 12:00-1:00 PM. You can get tickets on simplyseattle.com.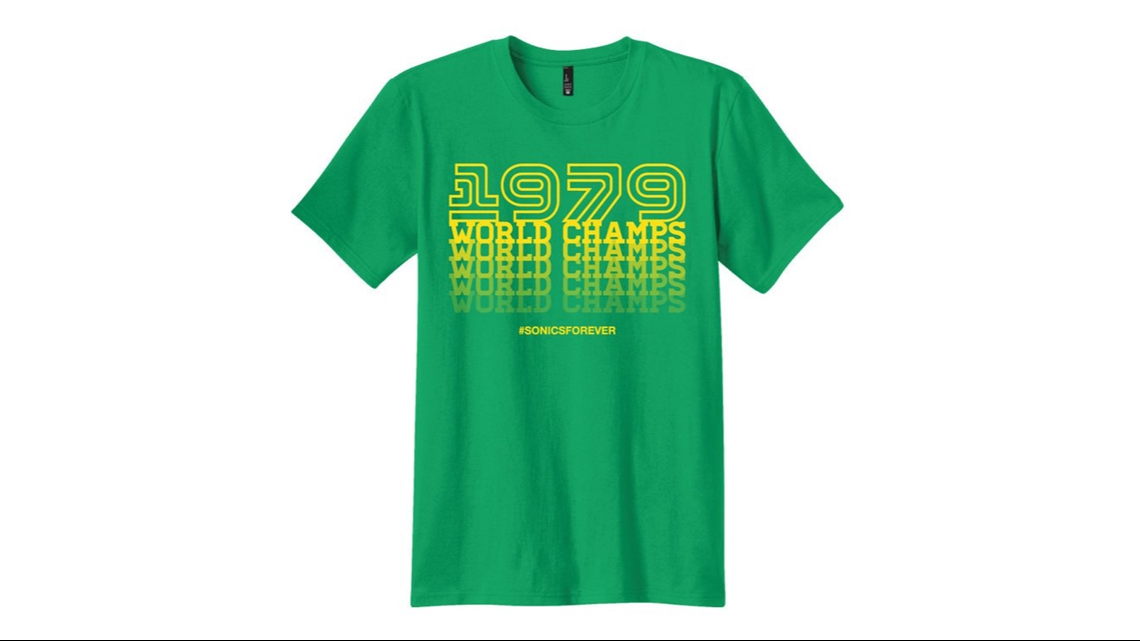 The 40th Anniversary of the Sonics' Championship Title is on Saturday, June 1st. But, on Thursday, June 6th from 5:30-7:30 PM, you can celebrate the 1979 win at Simply Seattle's VIP Party with Lenny Wilkens! The event is free, but space is limited and a VIP Ticket will get you early access, a gear pack, and a guarantee to meet Lenny Wilkens himself.