If you're reading this story in the KING 5 app, click here.
It's no secret: living in Seattle and the surrounding area is expensive. And lately, it seems nearly impossible to find an affordable place to call home. But how did we get here? What does the future hold? What are some of the "housing hacks" you can utilize? All week long, KING 5 is taking a look at Washington's housing market.
One of the reasons we decided to dedicate an entire week to housing stories is because we know how you feel. We've all been through the gauntlet of renting or owning. So we wanted to share some of our experiences. W
Washington Home Prices breakdown by county
Home Renovations: Show us your photos!
Seattle house 'flipping' market becomes saturated
The red-hot housing market is sparking more interest in flipping properties to make money. But people who are already in the flipping business say the market is becoming saturated.
'Beers and Home Buying:' The perfect Northwest combination.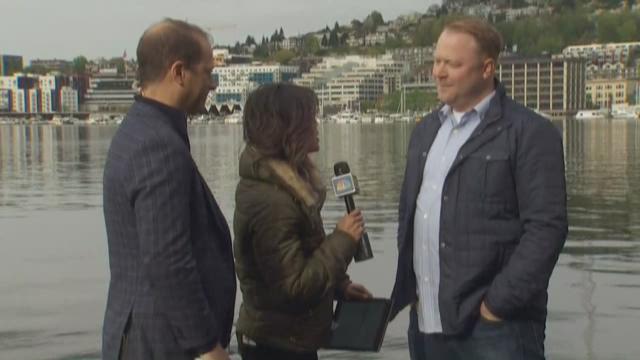 Real estate Christian Nossum is a true Northwesterner. He knows if you combine anything with the promise of beer, you can expect a great turnout! His seminars take place in bars across the Puget Sound region. In his courses, Nossum vowes to guide people through the home buying process and prepare them for the highly competitive Seattle housing market. You can sign up for the next course here.
Our KING 5 Mornings Housing Testimonials
When Katie and Jeremy Berman started their home search in 2012, they had no children, and the Seward Park/Columbia City area wasn't even on their radar. But they fell in love with the area southeast of downtown and happily bought their first house – upgrading the kitchen and living room along the way.
Now, five years later, that part of Seattle is one of the hottest real estate markets in King County.
While they love their neighborhood, citing the proximity to Lake Washington, the burgeoning businesses, and the number of young families, they are now priced out of "moving up" in their own area, since the value of so many of the homes there (including theirs) has risen tremendously.
'Love' letters to land your dream home
KING5 Anchor Steve Bunin and his family wrote a "love letter" to a seller during their recent search for a home in the Seattle area.
In their letter, they chose one feature that meant a lot to them personally – a patio that reminded them of an NBC TV show.
The journey of buying and selling a Seattle home
From the moment you put your current home on the market, to when you get those coveted keys to the new dream house, moving is a complicated process. In a three-part series, Alex Rozier follows the journey of living in Seattle from start to finish:
Buying a Seattle home in a seller's market
Homebuying classes sell out across Seattle
If you're in the market to buy a house, you will likely get unsolicited advice from friends: like how much to put down or what neighborhood you should choose.
Now there's help in the form of beer, food, and conversation.