PORTLAND, Ore. — Scammers are hoping to cash in on a busy online shopping season with fake phishing emails disguised to be from real shipping companies.
Danielle Kane, Marketplace Manager for the Portland Better Business Bureau, said the fake shipping email is one of the most reported scams this time of year.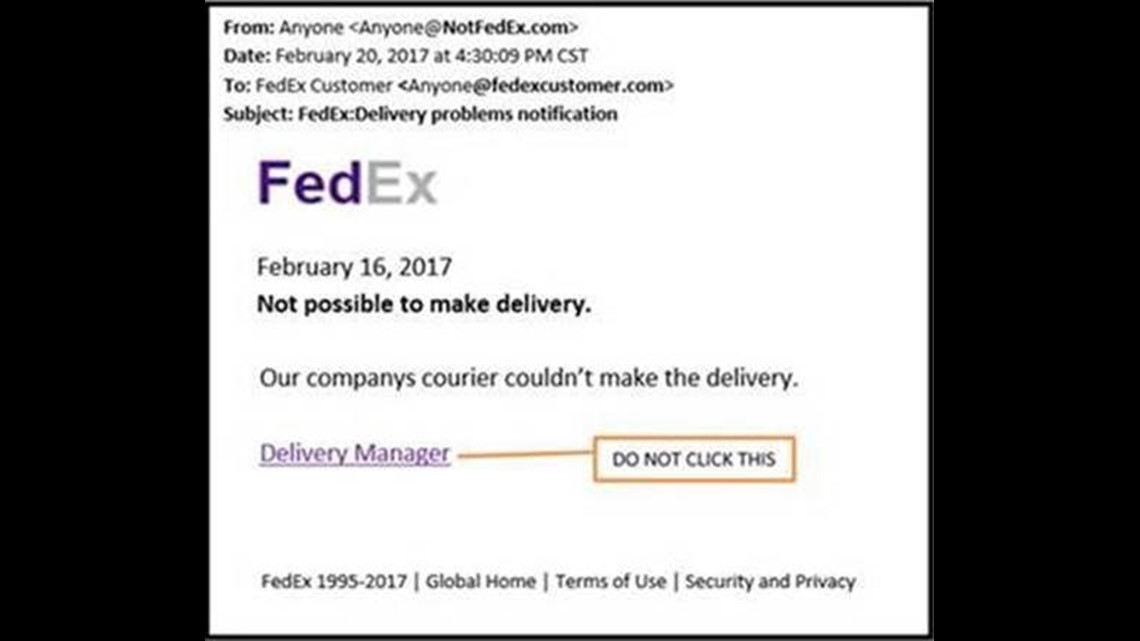 "These shipping scams are really common around the holidays because people are frantically awaiting their packages," said Kane.
The bogus emails appear to be from legitimate companies like FedEx, UPS or USPS and usually claim the driver had a problem delivering your package.
Kane said the goal is to get you to click on a link or attachment that will put malware or a virus onto your computer.
She said the easiest way to make sure the email is real is to hover over the domain name.
FedEx said you can report fake emails directly to the company.