SEATTLE — Bring The Noise to your next Seahawks watch party, or in another, happier timeline, tailgate party -- in more ways than one!
Elysian Brewing Company and the Seattle Seahawks have once again partnered to bring craft beer aficionados an official beer to the 12s, one that honors their contribution to home-field advantage (at least when they're allowed in the stadium).
The Noise is a limited-edition pale ale, featuring the team's action green color scheme on the label, making it an easy find at your favorite local retailer.
"I guess the technical marketing term is the color pops," said Nick Mallory, director of marketing at Elysian Brewing. "Like it really, really pops."
The Seahawks and Elysian have been producing The Noise for a few years. This year's version combines a label redesign with a tweaked recipe for the discerning palate.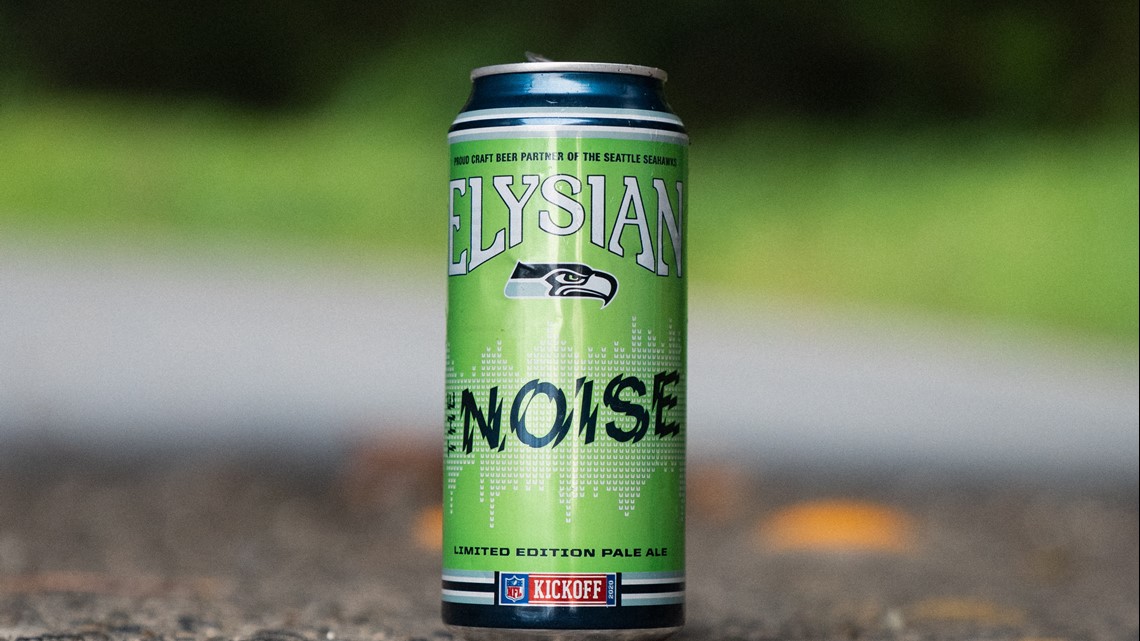 "Brewers are always messing around with recipes when we've got a beer like this that's a limited-edition beer," Mallory said. "It stays as a pale ale, the tasting notes are kind of the same. But I think that we tried to do a couple of different things this year with it, kind of make it a little bit more bright, a little bit more sweet. There's some candied orange notes, vanilla notes."
Finding a unique space for a craft brew has become immensely challenging, and the folks at Elysian had to put in some work to carve out room for The Noise.
"There're 8,000 craft breweries roughly in the country; IPA alone there's about 250,000 IPAs on the market across the country," Mallory said. "So trying to come up with a unique name is like impossible. It takes about six months, maybe about seven months."
The extra effort pays off in more than just a tasty beverage with which to celebrate victory or forget a defeat. The Seahawks and Elysian are also giving back to the community via sales of The Noise to benefit Plymouth Housing, an organization dedicated to eliminating homelessness.
"We always want to look for a component to give back with a lot of our products," Mallory said. "We're in a fortunate position here in Seattle where we can do that. And the Seahawks are no different when we came on board with them. They've got a really awesome relationship with Plymouth Housing and it was a killer opportunity for us to come in and be able to get back to the community with what we do best, through beer.
"It's been great working with the Seahawks. We've done a handful of events with Plymouth Housing and it's just been it been really great for us to give back proceeds from an awesome product like this."