SEATTLE — It's yet another use for our favorite beverage. The "Espresso Manicure" at The Spa at Four Seasons Seattle comes with coffee in a cup...and on your hands and arms.
"Caffeine is very invigorating for the skin. It's very detoxifying. And then the coffee and sugar granules are highly exfoliating," says therapist Nicole Smiley.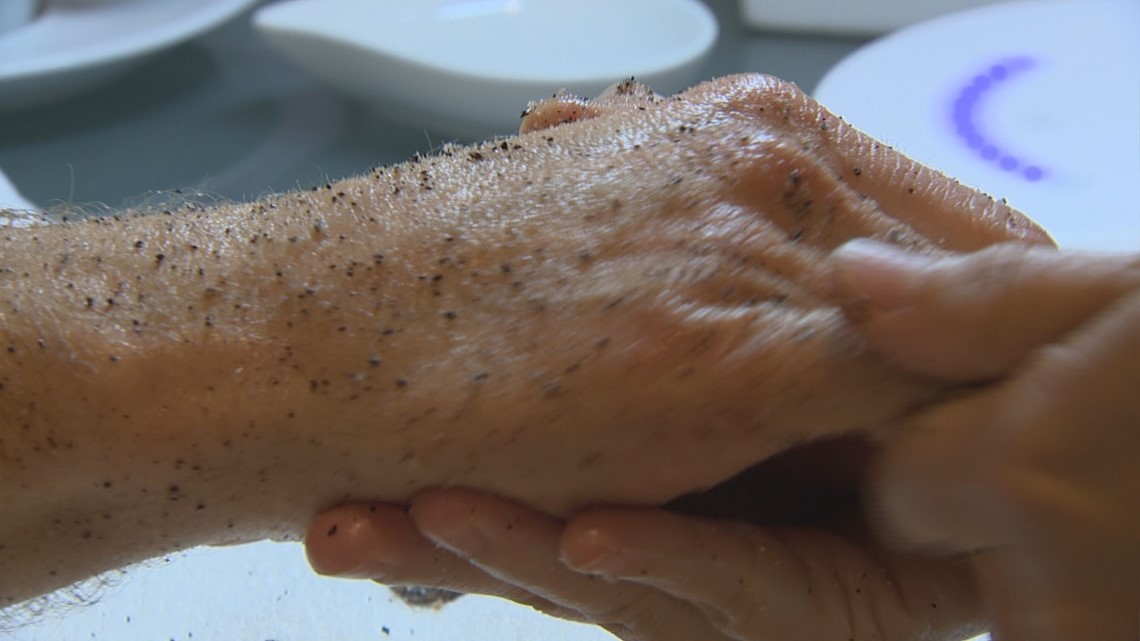 They also feature "Emerald Rain," an aromatherapy treatment Nicole calls more of a ritual.
"The eight different essential oils dropped up the spine, in a certain sequence, are gonna help dislodge any toxins where your body tends to store them, which is up the spine. And it's gonna help you detox. It's gonna help you feel more rejuvenated."
The Northwest theme continues with the "Evergreen Facial."
"So that is our most customized service we have. It is a Northwest-inspired facial. So after doing a consultation with your aesthetician, you're gonna pick out your cleansers, your toners, your moisturizers, your masks, peels."
And this month and next, the Spa will celebrate its 10-year anniversary with a "Diamond Anniversary Facial," featuring real diamonds.