A Snohomish woman was among 100 people chosen to help decorate the White House for the holidays.
Amy Hirata, a military wife whose husband is stationed at Fort Polk, Louisiana, helped decorate nearly 60 Christmas trees in the days leading up to Thanksgiving.
"I would definitely do it again," Hirata said. "I already asked my husband if he could handle another Thanksgiving without me."
There were three days of sorting through previous and new decorations, making bows and attaching wires to every single one, and then her team began lighting the trees. Another team finished putting the decorations on, and a couple days later Hirata went back to see them all finished.
Decorating the White House for the holidays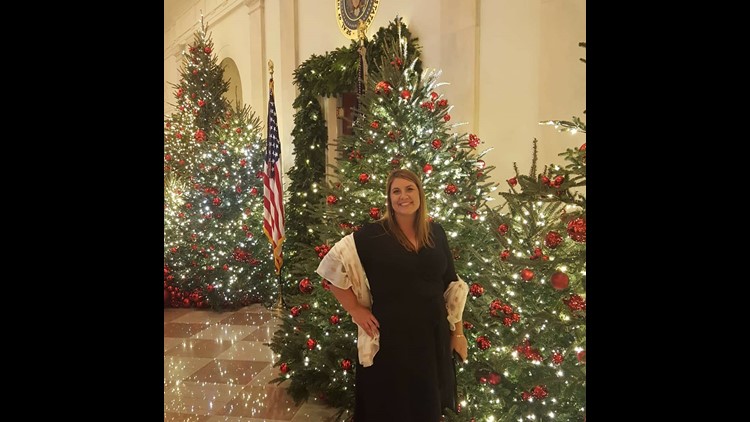 Hirata especially liked that First Lady Melania Trump came up with all the designs for the decorations.
"She really tied in all the patriotism and our national treasures," Hirata said. "And as a military wife that was just really nice to see."
As a military wife, one of Hirata's favorites was the Gold Star tree. Those who lost loved ones in combat got to decorate that tree.
Hirata says she had to pay her own way but was happy to and has picked up a lot of design work since getting home.