Early birds have reason to rejoice - Seattle's first breakfast-only food truck is now serving.
Sunny Up offers made-to-order breakfast sandwiches named after inspirational women. Options include the Frida Avokahlo, Ruth Bacon Ginsberg, Smoked Nina Salmone, and Sausage Patti Smith.
Owners Ande Janousek and Tara Zumpano wanted to honor powerful role models from sports, music, and culture.
"These are people that inspired us growing up as children," Janousek said. "Badass women, you can't go wrong."
"That's what we want to be," Zumpano added, laughing.
The sandwiches aren't just cleverly marketed - they're delicious and gourmet.
Sunny Up serves breakfast named after inspirational women (Gallery)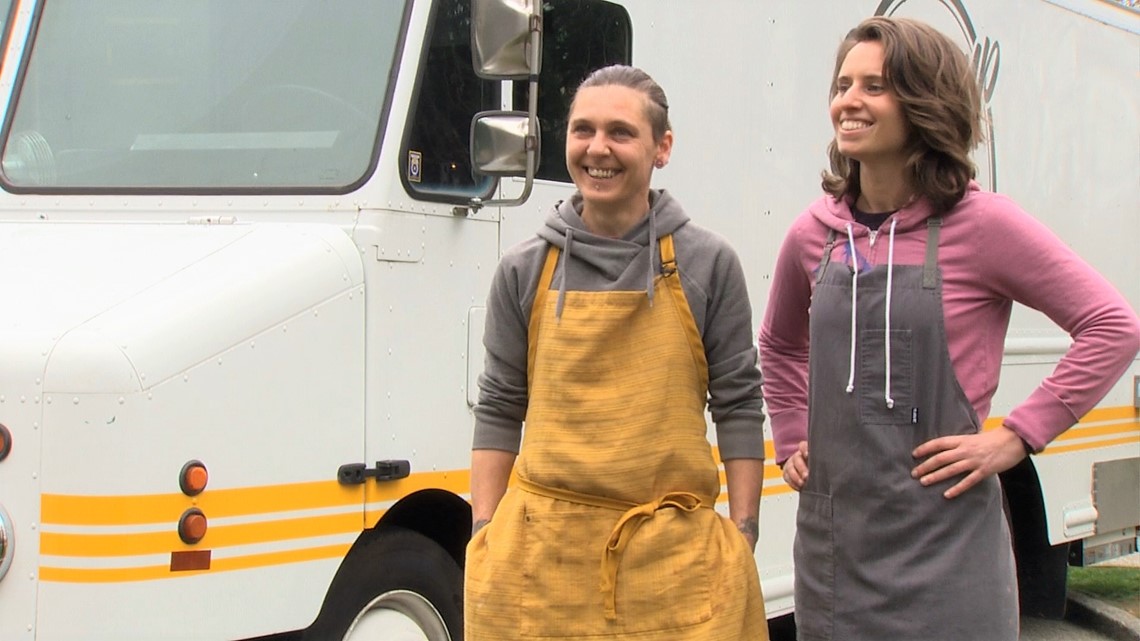 Janousek most recently worked as an executive chef at Pan Pacific Hotel. Zumpano brings front-of-the-house expertise – though, on their food truck, there's not a traditional divide between jobs.
"Being a chef for so many years, being stuck in a kitchen behind closed doors, I wanted to have that interaction with my customers," Janousek said. "Food connects all of us. It doesn't matter who you are. Food connects you."
That's especially true for good food. Just days after opening, Sunny Up already has return customers.
Sandwiches range in price from $6.50 to $8. They also serve fresh doughnut holes, Greek yogurt, hash browns, and beverages.
"Catching people at the beginning of their day, you can set them off on the right foot. And we want to be that for them," Zumpano said.
Sunny Up is located in Denny Park Monday-Friday from 6-10 am. Other locations and hours are updated on their website.
Evening is your guide to Seattle and the Pacific Northwest. Watch it weeknights at 7:30 on KING-TV Ch. 5 or streaming live on KING5.com. Connect with Evening via Facebook, Twitter, Instagram or Email.