SEATTLE — Chef/Owner Chester Gerl named his restaurant Gracia Cocina Mexicana after his mother, Grace. He's been creating cool Mexican dishes in Ballard for 5 years, prior to that he helmed Matt's in the Market, then helped open Rosie's – a popular Mexican restaurant in New York's East Village. Gracia's menu features many central and southern Mexican dishes and the restaurant was also recently named one of the top 11 tequila/mezcal bars in the country by the website justluxe.com
The Queso Fundido is made with vegetarian chorizo and handmade soft corn tortillas.
Entrees they tried: Pulpo a la Macha - Spanish octopus, focaccia bread from a nearby pizzeria, salsa macha aioli and charred spring onions.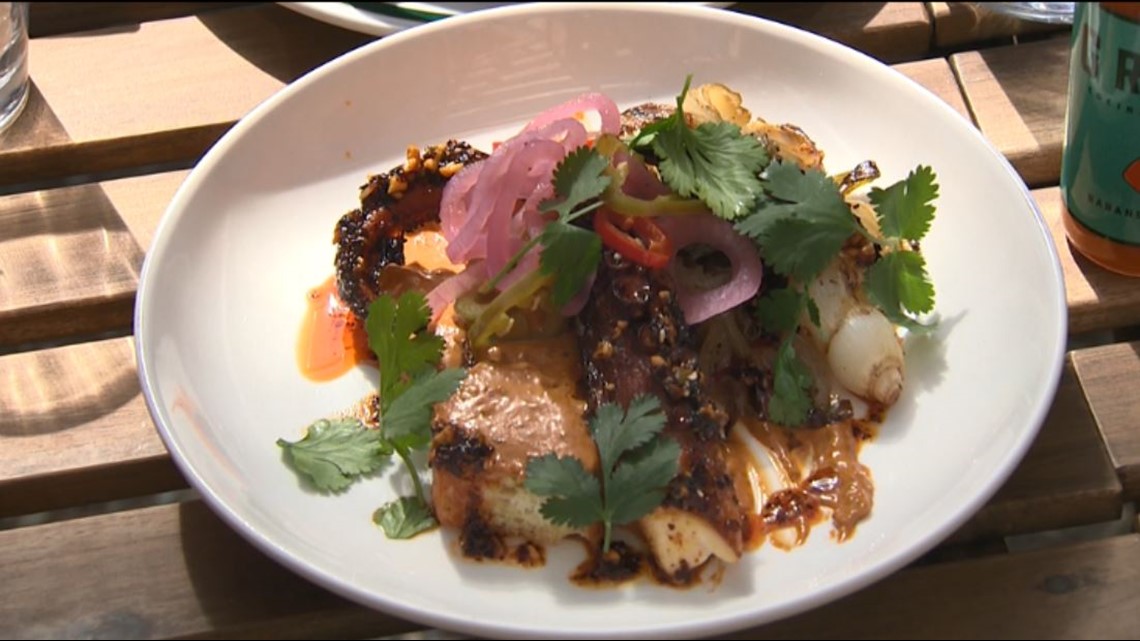 Also Seafood Tostadas, with a crispy corn tortilla, shrimp (sustainable and from Mexico) or Dungeness crab, guacamole, chiles, tomato, and pickled onion. Hot sauces are house-made, you can actually pick up bottles to take home, and Happy Hour is weekdays from 3 to 5 pm with the house Margarita for $9 and Tecate Tall Boys for $4.
Gracia's outdoor deck is both airy and cozy, and in the ultimate COVID pivot, you can also pick up hand warmers while dining outside, in case the delicious fare and tequila don't warm you up enough.