SEATTLE — Disclaimer: This episode is an encore presentation of KING 5's Evening.
Our list is always growing, if you have someone you think needs to be added to our Fried Chicken shortlist hit us up on Facebook.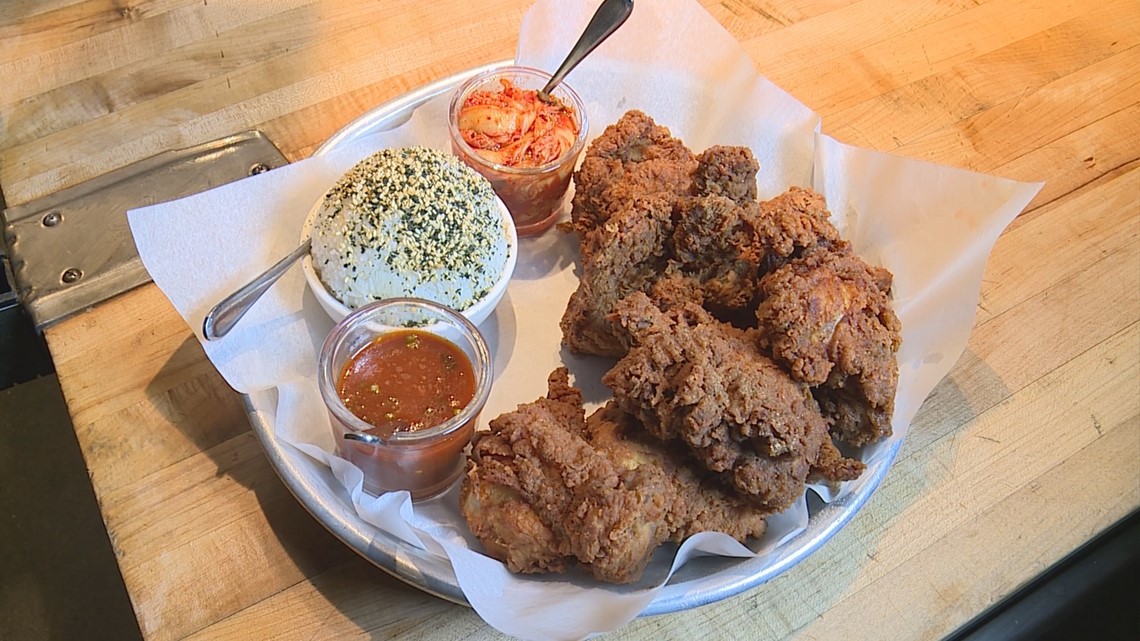 Ma'ono Fried Chicken and Whiskey - West Seattle
The dining destination is named in honor of the owner's family who hails from Hawaii, and the menu reflects their style of cooking.
The chicken is brined for six hours, submerged in buttermilk overnight, double-fried, and finished with umami seasoning. You won't taste anything like this, anywhere else - which is why they sell out almost every weekend.
"We're kind of an institution at this point, and you're really missing out if you haven't come in and tried it," said chef de cuisine Cameron Hanin.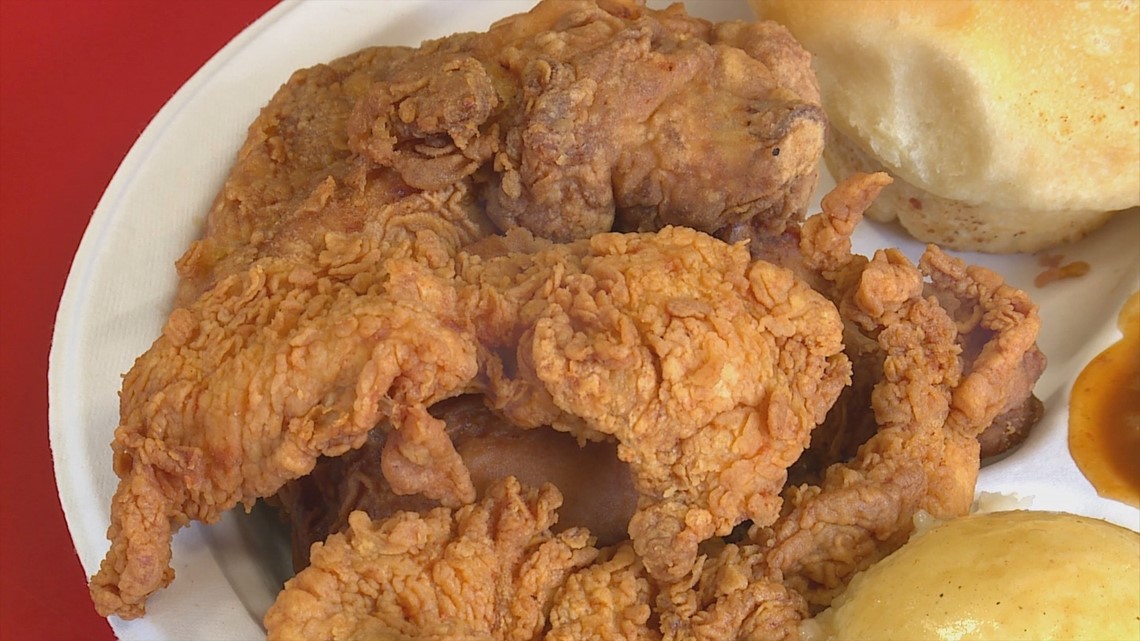 Ezell's Famous Chicken – 13 locations in Western Washington
Ezell's has long been the people's choice for Best Fried Chicken in Western Washington, but the restaurant gained national fame when Oprah Winfrey had them cater her Chicago birthday party in 1990.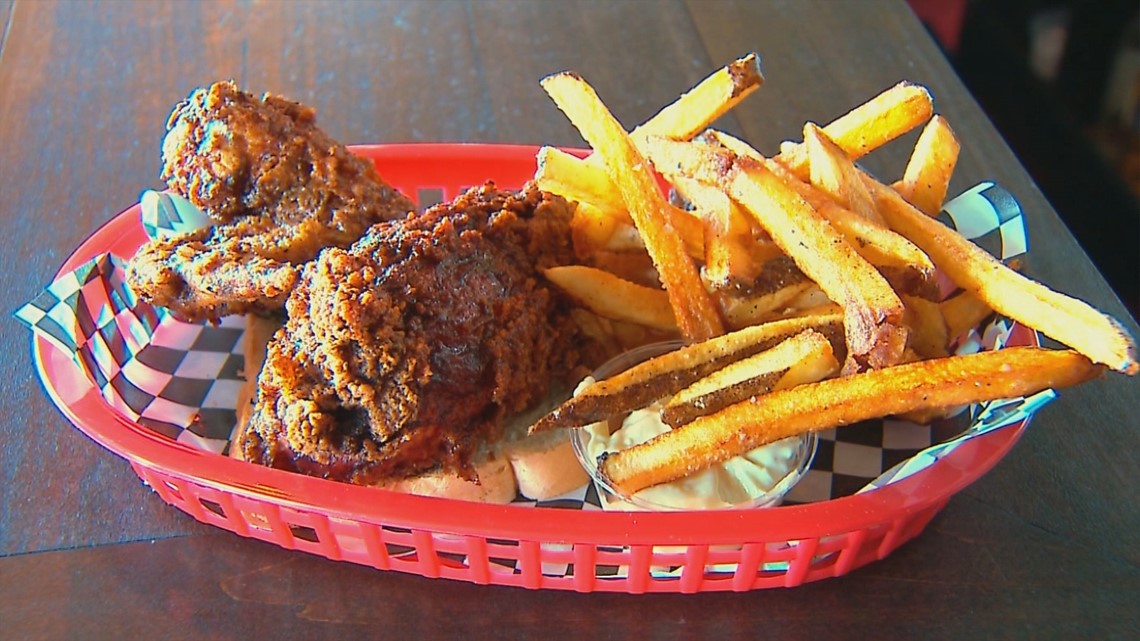 Sisters and Brothers - Georgetown
This small, funky restaurant specializes in another kind of regional fried chicken: Nashville hot chicken.
"The hotter you get it, the more fun it is to eat," said owner Jake Manny.
Customers choose between naked, mild, hot, or insane seasonings. This isn't fast food - each piece is made to order. But it's worth the wait.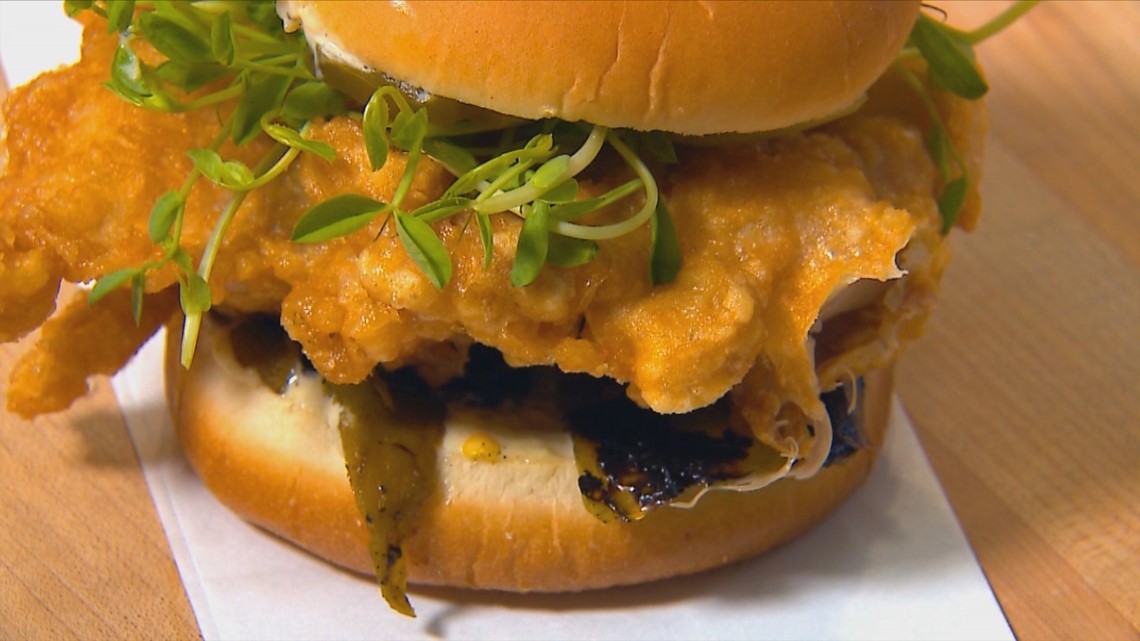 Bok a Bok - White Center
For the crunchiest fried chicken in Seattle, stop by this fun spot in White Center. From the menu and décor to the name itself, Bok a Bok is all about chickens.
"It's the sound a chicken makes – 'bok a bok,'" laughed owner Brian O'Connor.
They serve Korean fried chicken. Made with tempura batter, it's crispier than other kinds of breading.
Seating can be limited, but the chicken is also good-to-go.
Bok a Bok, 1521 SW 98th St, Suite D Seattle, WA 98106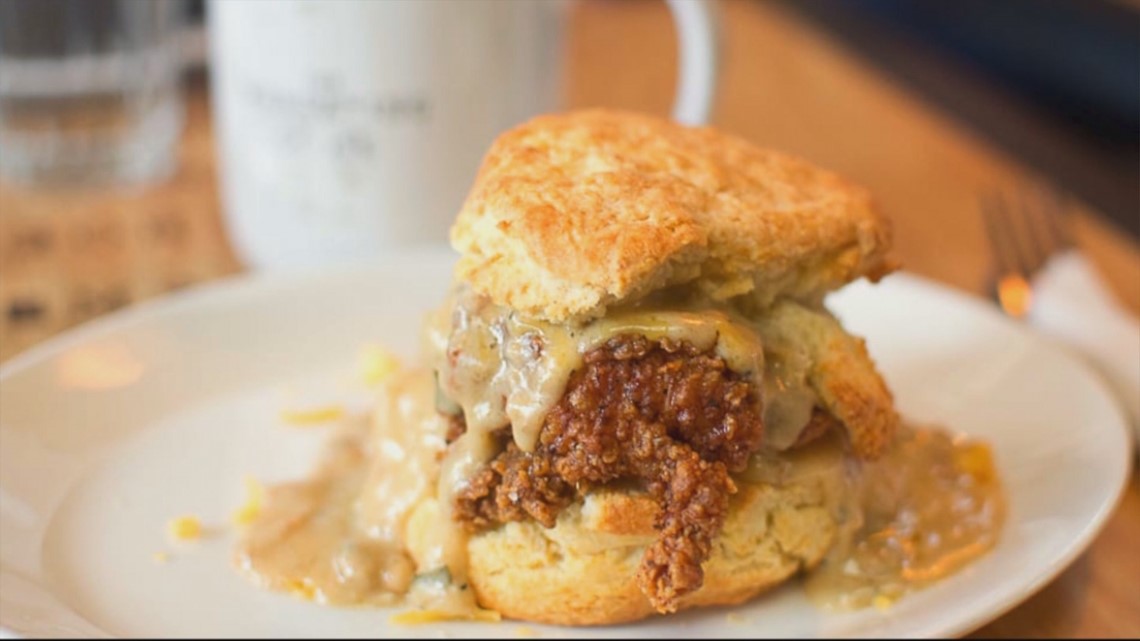 The Wandering Goose - Capitol Hill
The Wandering Goose puts the fried chicken in breakfast. Customers rave about their fried chicken biscuits sandwiches.
"We do southern food, the best southern food in Seattle," said owner Heather Earnhardt.
The Wandering Goose also hosts "Fried Chicken Fridays" - $25 for a dinner feast, including three pieces of chicken and three housemade sides.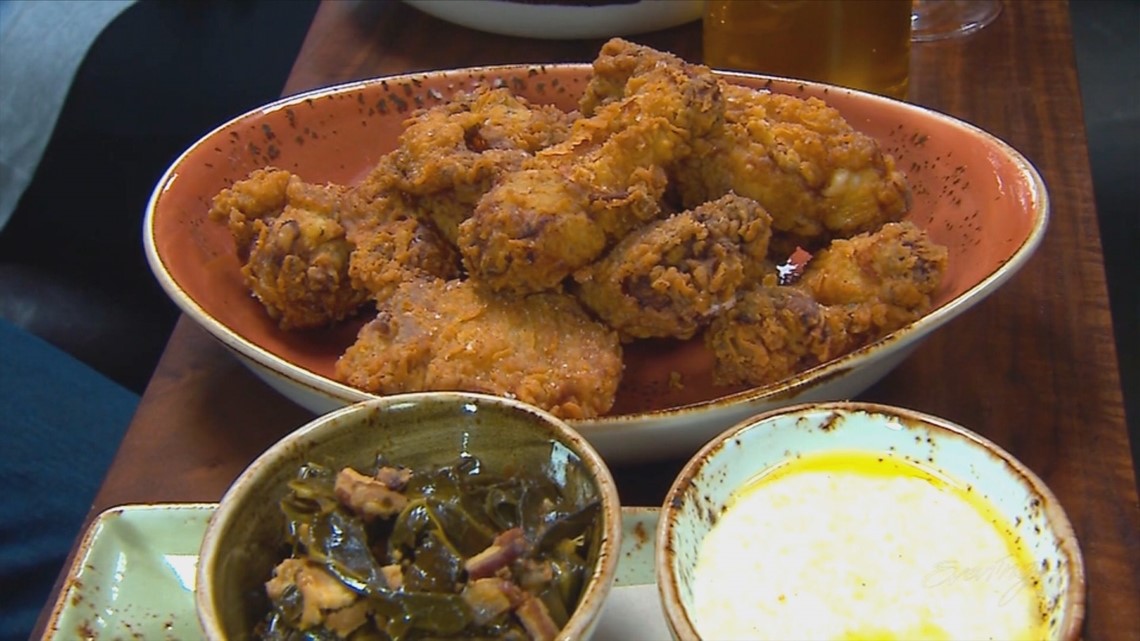 Bramling Cross - Ballard
Aptly named "Dynamite Fried Chicken," their dish is served with collard greens and grits. It's a perfect dish to share with friends and wash down with one of the bar's craft cocktails.
Bramling Cross, 5205 Ballard Ave NW Seattle, WA 98107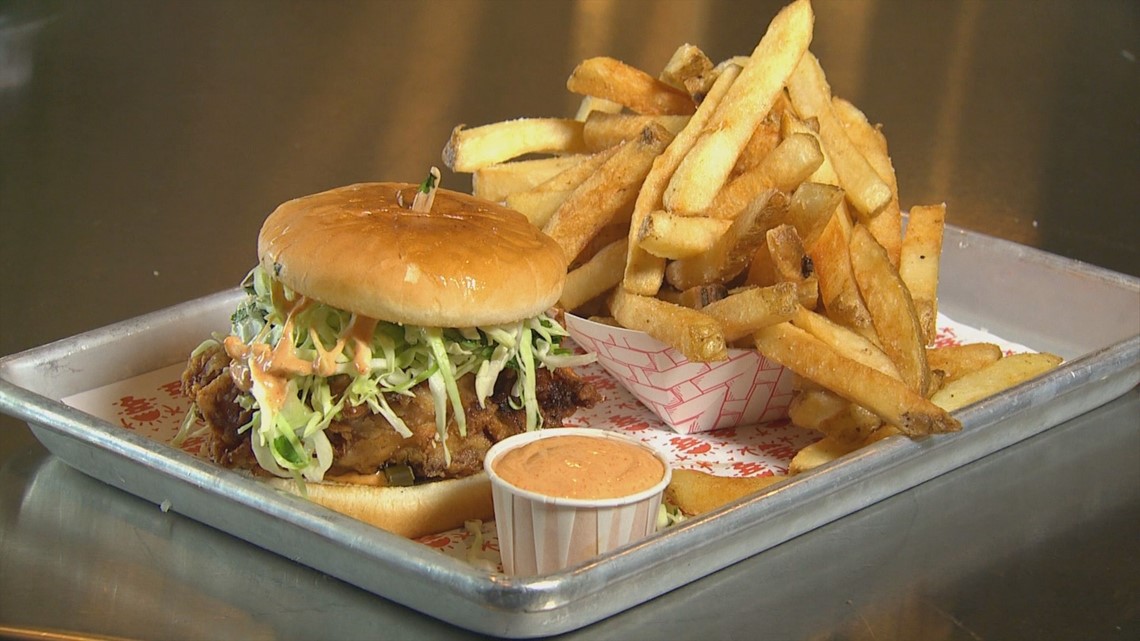 Sunset Fried Chicken - Capitol Hill
Sunset Fried Chicken only sells South Carolina-style sandwiches, like the Picante - topped with pickled jalapenos and spicy mayo.
"It goes great with Rachel's Ginger Beer, always has," said cook Ray Singleton. "It's a great environment to have lunch or dinner. Good place to be."
Disclaimer: This episode is an encore presentation of KING 5's Evening.