Astra and Laerke arrived Friday evening after being born at the Detroit Zoo two years ago and will make their public debut on June 15.
"These exceptional bears have captured the hearts of millions of people across the country with their heartwarming stories," said Malia Somerville, interim general curator for Point Defiance Zoo. "We are delighted to warmly welcome them to the Pacific Northwest and excited to introduce them to our community."
The twin sisters have lived apart for over two years, according to the zoo. Laerke had a medical emergency just two days after her birth in November 2020 that left her in need of constant, lifesaving care. Laerke was raised in human care and spent several months living with an orphaned grizzly bear before the two sisters were eventually reunited.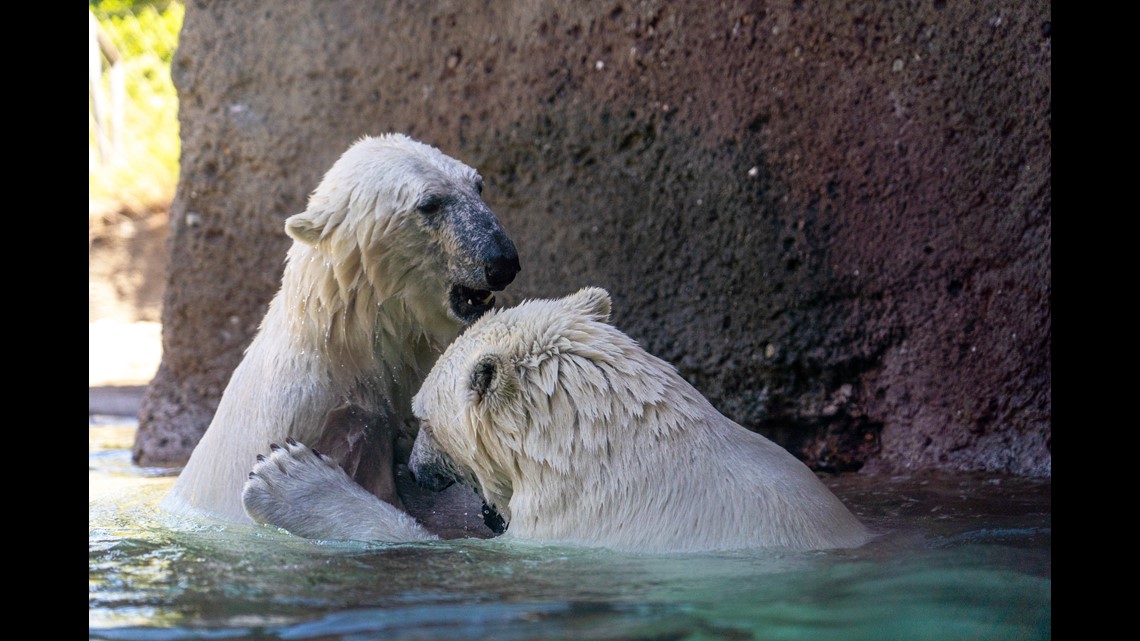 According to the zoo's release, polar bears are classified as threatened under the U.S. Endangered Species Act, and the International Union for the Conservation of Nature's Species Survival Commission has designated the species as facing a high risk of global extinction.
"Both bears are smart, high-energy bears who love to splash, pounce and play together in the water," said Sheriden Ploof, Point Defiance Zoo assistant curator. "Astra is confident, independent and inquisitive while Laerke is more cautious and gentle."
Association of Zoos & Aquariums polar bear population experts recommended the bears' move to Tacoma to support the sustainability of a healthy, genetically diverse and demographically varied polar bear population.