If you watched the Golden Globe Awards Sunday night, you know "The Revenant" took home some impressive hardware, with wins for Best Drama, Best Director, and Best Actor.  But did you know the film also has some big ties to Western Washington?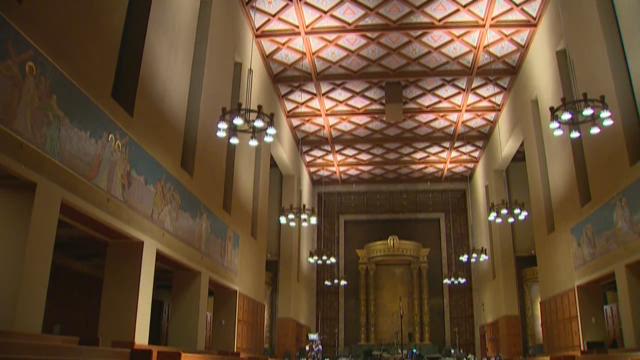 The soundtrack for "The Revenant" was recorded inside The Bastyr Chapel at Kenmore's Bastyr University.
The chapel was built in 1958 as part of the original seminary grounds, but now often serves as a space for concerts and professional music recordings.
David Sabee's recording company has been quietly using it for decades to make the soundtracks for major motion pictures.
"Some of the projects we've done have been "Mr. Holland's Opus," "Diehard," "About Schmidt," said Sabee.  "Many, many really terrific projects."
His company took on the soundtrack for "The Revenant" last fall.
"To be part of such important films that are not only successful in the awards shows and at the box office but successful in our society, telling stories that we need to tell, it's really a wonderful life to be a part of," said Sabee.
He was recording another project inside the chapel Sunday night when he learned about the film's big night at the Golden Globes.  His Seattle-based recording company uses musicians that are all local and from the Western Washington area.
"We're always proud," Sabee said.  "Definitely."
So what makes The Bastyr Chapel so special?
"We think it's one of the best places to record in the world.  It's a large building but it has a very clear and warm sound," he said.  "It's a place where it's very easy to record very beautiful sounds."
It's not just Hollywood film producers that are fans of the chapel's acoustics.  The soundtracks for several video games and even this year Macy's Thanksgiving Day Parade were also recorded there.