Seattle — Suicide Prevention LIfeline - Please call or text - 800-273-TALK or Text to 741-741
The recent suicides of famed music deejay Avicii, fashion icon Kate Spade and celebrity Chef Anthony Bourdain are shocking, but sadly, suicide is all too common. The CDC says almost every state in the country has seen an increase in suicide rates since 1999 - some states up as much as 30%.
In the United States suicide is the 10th leading cause of death, and globally, suicide is the number two cause of death for young adults.
The conversations about this aren't easy but need to happen.
First, become familiar with warning signs. If someone you know starts changing the way they talk about themselves, feels hopeless or like they don't belong, that could be an indicator. Behavior signs could include excessive drinking or drug abuse. Pay attention to moods, if someone is acting out, appears depressed, or has bouts of rage, have a conversation.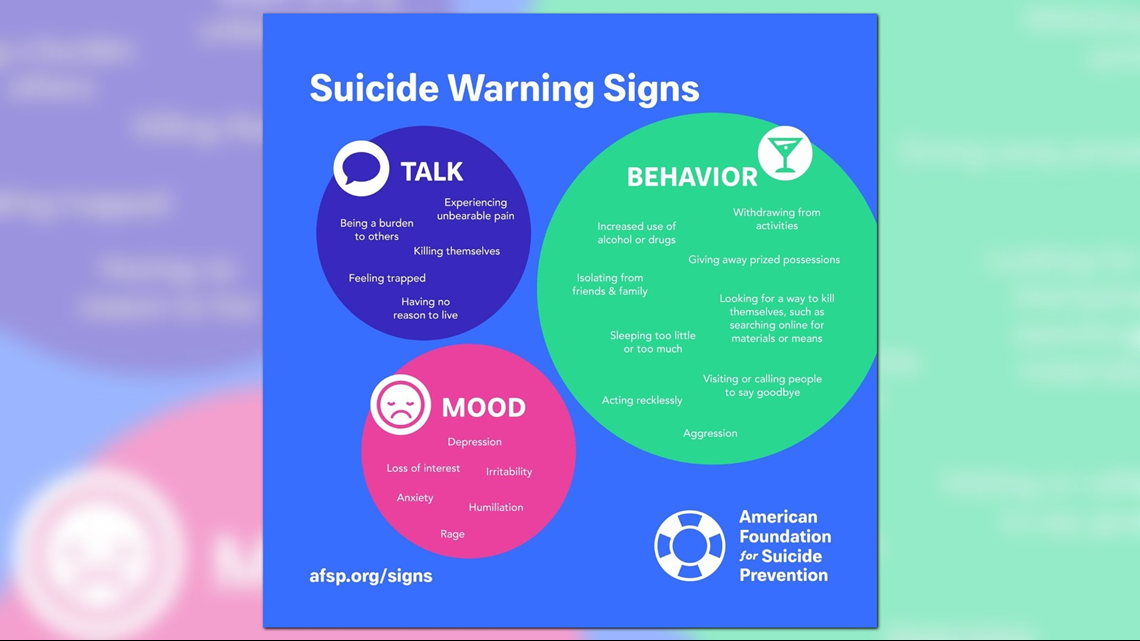 "It's lifesaving to be abrupt," says Kaysi. It's important to get over the reluctance to address the issue. It's appropriate to come right out and ask, "Are you thinking about, or have you thought about suicide?"
It's not always obvious on the surface. Tim's Krivanek lost his 15 year-old daughter to suicide, "With Nina, she was a people pleaser, always happy, on the outside everything looked fine. Lots of friends, did great at school, athletic, but she was sad."
With teenagers, you might think it's just the regular ups and downs of that phase of life, but Tim says it's important to come out and have the conversation. The message for parents, he says, "Talk to your Kids."
When you ask them how they are doing and they reply, "fine", dig deeper. What are they really feeling? If they are sad, are they sad all the time? If so, get professional medical help or counseling. "It's about having that conversation, and knowing there there is a community out there," says Tim.
Don't be afraid to have the conversation.
If you talk to someone and the answer is yes, they are thinking of suicide, call the Suicide Prevention LIfeline 1-800-273-TALK or Text to 741-741. Kaysi suggests putting the Suicide Hotline phone number in your phone contacts right now, "You never know when you might need it".