SEATTLE — With the calendar quickly coming up on spring break, it's time to consider vacation destinations. One affordable option is our neighbor to the north, British Columbia.
Both Vancouver and Victoria are easily accessible from the Seattle area, with a plethora of activities for all ages, according to Lisa Ancioux, a travel expert with AAA Travel.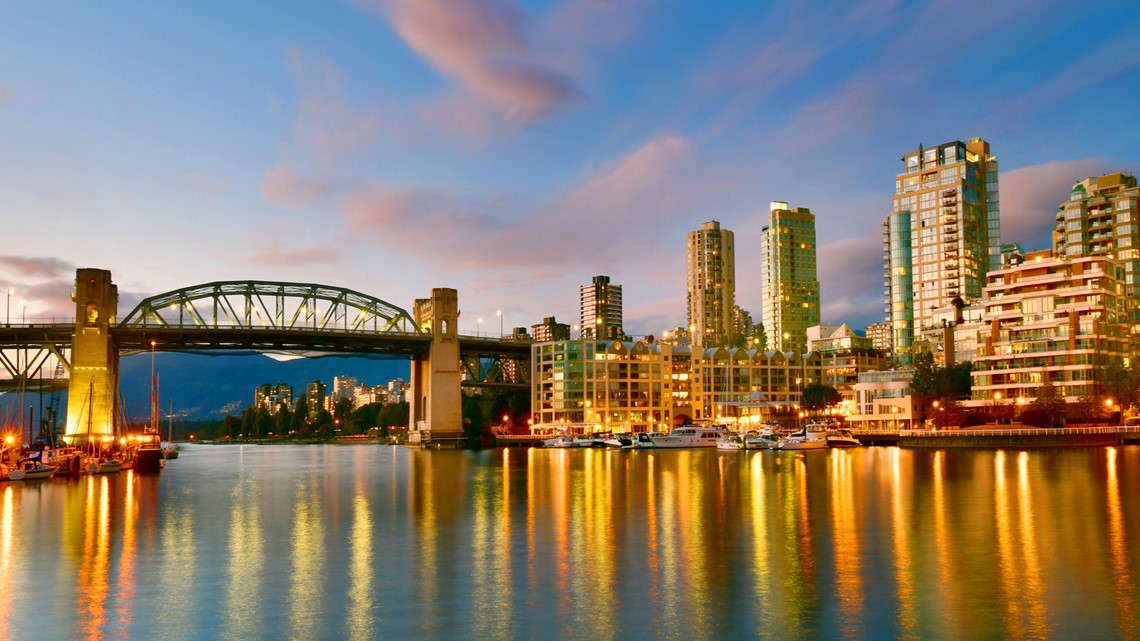 The city that was once a Seattle rival in the NBA and will soon be again in the NHL is a modern, cosmopolitan metro area that also features some breathtaking natural beauty – beauty you can enjoy from the comfort of a train as part of a Clipper Vacations package.
"What's nice on the Clipper packages to Vancouver is you to actually take Amtrak," Ancioux said. "So, take Amtrak, which has a great coastal route up there, and spend overnight there or two nights, whatever you choose.
"For one night stays, including your Amtrak, you can do it for less than $300 a person, double occupancy."
If the train isn't your speed, ferry service to Vancouver is available, as is a drive up I-5.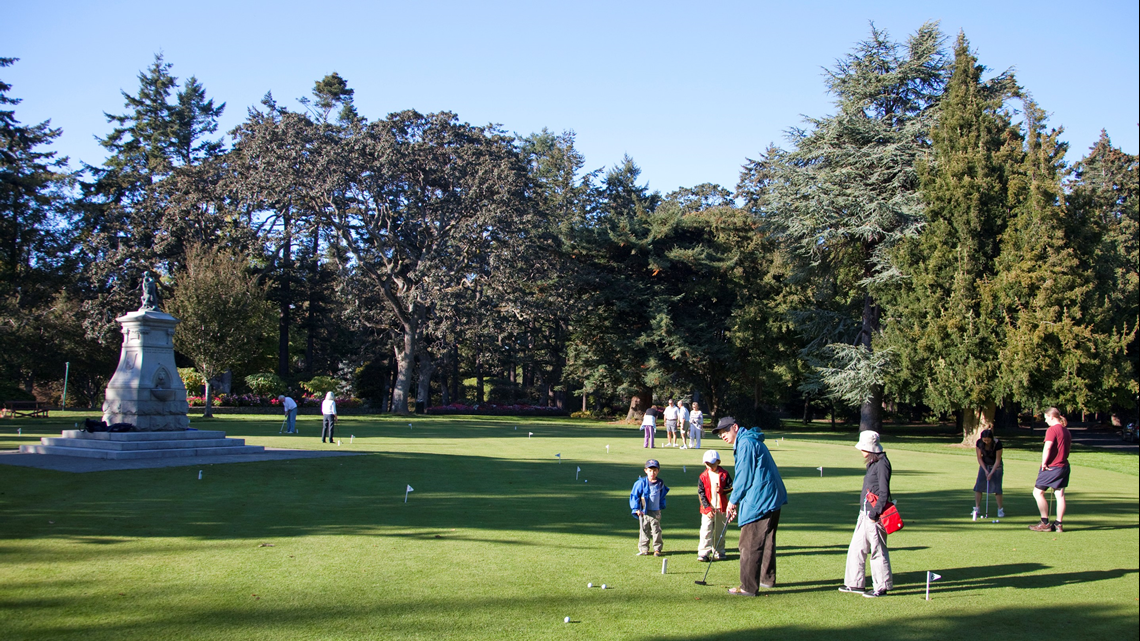 Speaking of ferries, you can catch a 3-hour ride from Seattle, or a 90-minute journey from Port Angeles and take your car with you.
Beacon Hill Park is a nice, natural getaway with a children's farm, which is fun for all ages. "They actually do a stampede of the goats and they have all these little miniature goats," Ancioux said. "They do it just in the in the morning where they're taking them from the stable to the barn. It's fun, whether you have wee ones are not."
Cook Street Village is a short walk from Beacon Hill Park. It's a 5-block stretch with great shopping options.
The Emily Carr House is the childhood home of the Canadian painter and writer of the same name, now a museum dedicated to her life and works. It is currently closed for the winter season, so be sure to check the website to see if it is open.
Fisherman's Wharf, located around the corner from Victoria's inner harbor (or harbour, if you want to go full Canadian), has an array of houseboats and shops to buy fresh fish or enjoy a hearty seafood meal.
The seaside town of Sooke is about 30 miles outside of Victoria and boasts a spectacular coastline. The town motto is "where the rainforest meets the sea," and it is home to Sheringham Distillery, makers of the Best Contemporary Gin at the World Gin Awards.
With so much to do, including national parks and scenic beaches, Ancioux says you could easily plan to spend a week or 10 days in Victoria.

TO BOOK: You don't have to be a member to use AAA's Travel services, but members get great perks like savings on rental cars and hotel discounts. For more information or to book a vacation, visit AAA's website or talk to a AAA Travel Expert at 855-361-7667.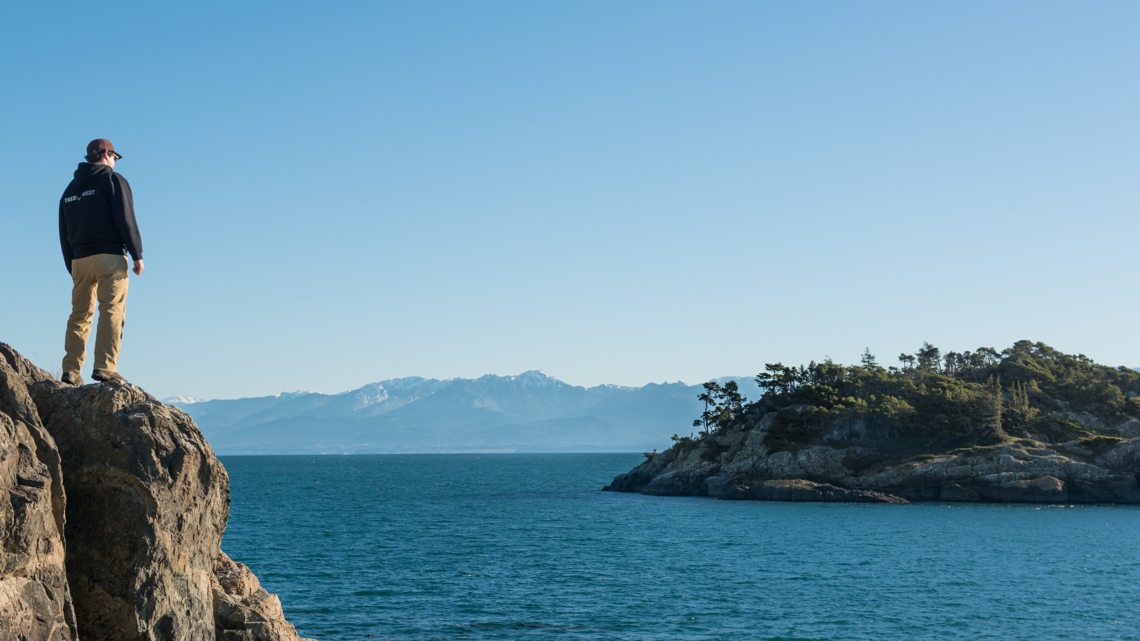 CRUISE LINES AND CORONAVIRUS
If you are planning on taking a cruise anytime soon, it's understandable to have some concerns about the coronavirus outbreak, or COVID-19 as it has been designated by the World Health Organization.
"I think what's important to know is that the cruise lines are taking every precaution they can to avoid, people getting on with this virus or contracting it on board," Ancioux said. "They're moving their fleets away from Asia, they're also doing a lot of sanitary (work), obviously cleaning aboard the ships."

Cruise lines are not allowing passengers or crew members who have been in the affected areas onboard, even if it was just a layover at an airport. Also, anyone showing any signs of respiratory illness is prohibited from boarding.
"We have to remember influenza itself has killed more people than the coronavirus right now, but it's a serious issue one we have to make sure we do everything we can," Ancioux said. "If you are sick, don't travel."
Cruise lines are offering refunds, credits and other forms of reimbursement for passengers unable to travel, but the policy varies from cruise line to cruise line. Consult your travel agent for more information.