With all the things on your holiday schedule it's easy for parties, entertaining, and gift-giving to add up pretty quickly. We tapped Brandy Brown, creative director at Marabou Design for some creative ways to save money by treasure hunting .
"Seattle Goodwill is so incredible, they have such a huge craft department," she says,"You can find pretty much anything that you're looking for."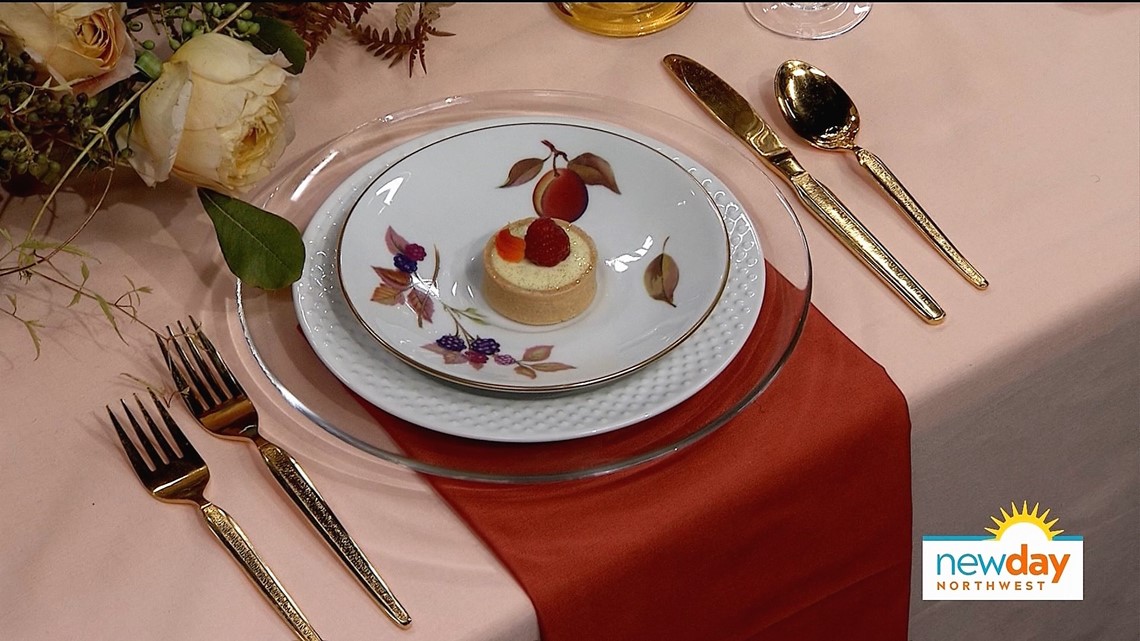 "The key is you don't want everything to be matchy-matchy. You want to add some different colors and textures." Bransy found a bag of different candlesticks of different colors and loved how they came together on the table. She even sourced the plates inexpensively, finding a stack of decorative plates for five dollars that provided the design inspiration for the tabletop.
Brandy's big treasure hunting tip was telling us about the tag sales held every Monday on SeattleGoodwill.org. You can find all sorts of unique and decorative items that have been significantly marked down.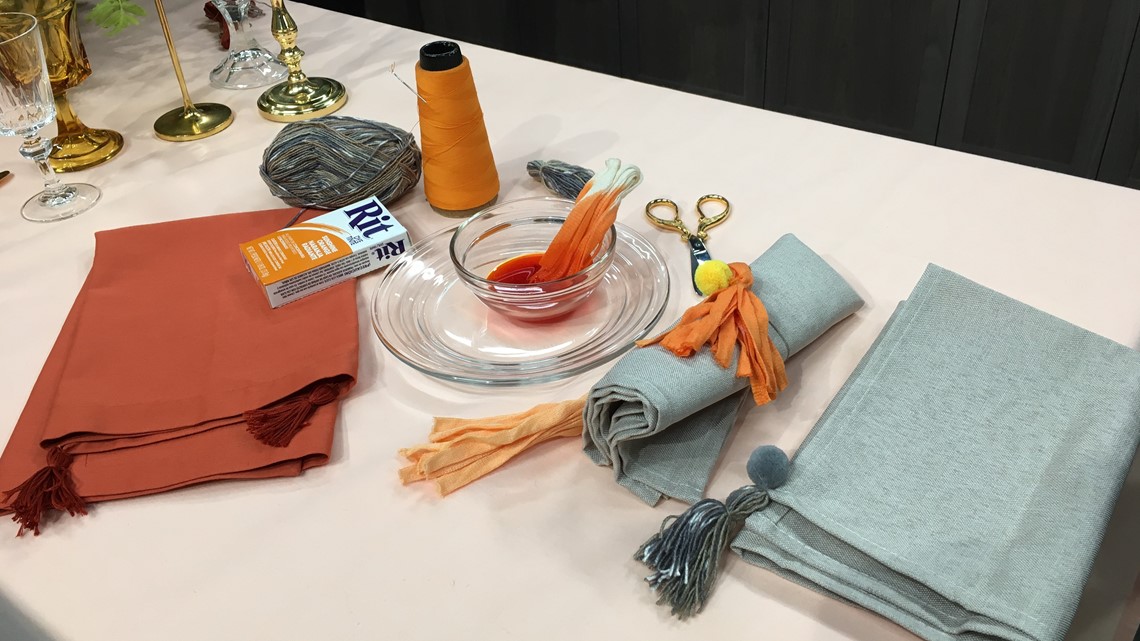 One thing that can really dress up your table are handmade tassels to use as napkin rings or to hang from corners of napkins. Making them costs under $5 and uses simple items anyone can find. The craft adds a playful and festive flair to any holiday tabletop. "It makes a big impact," says Brandy.
Brandy's go-to find all the items to dress up the table is Seattle Goodwill. "Goodwill is known for having a huge selection of so many home items. And so I thought, what a fun idea to take some of the napkins and give them a fresh revamp."
Upcycled Cloth Napkin Craft
Add a touch of playful texture to your holiday table with this simple DIY. For this project, you'll need the following:
cloth napkins of your choice
embroidery thread
needle and thread
small piece of cardboard
scissors
Start with a small piece of cardboard cut to the desired length of your finished tassels (mine are about an inch long), wrap the embroidery thread around the cardboard 15 times.
Cut a 4″ piece of embroidery thread and slip it through the top loops of the wrapped thread. Tie it tightly twice then take the long ends and pull them down on either side of the tassel. Slide the tassel off of the piece of cardboard.
Cut another small piece of embroidery thread, and tie around the tassel about a half of an inch down from the top. This will create the 'head' of the tassel.
Using scissors, cut the loops at the end of the tassel and trim the ends so they're even.
Once you've made all of your tassels, start sewing them one by one around the edges of your napkin, spacing them evenly along each side. Viola! Instant napkin flair.