SEATTLE — Hunter Rose was diagnosed with stage 4 neuroblastoma after a routine dental X-ray showed a tumor. She started aggressive treatment at Seattle Children's, which has the largest pediatric cancer immunotherapy research program in the world.
"It takes a total community effort to get through something like this," said Jay Jones, Hunter Rose's father. "It was friends. It was family. It was church. It was a whole community effort just to get us through this."
Hunter Rose's cancer treatment journey started in October 2017. Between then and January 2019, she had two tumor removal surgeries, five rounds of chemotherapy, 12 radiation treatments, two stem cell transplants, countless blood and platelet transfusions and six rounds of immunotherapy.
She is now cancer free, in first grade and the only girl on her T-ball team.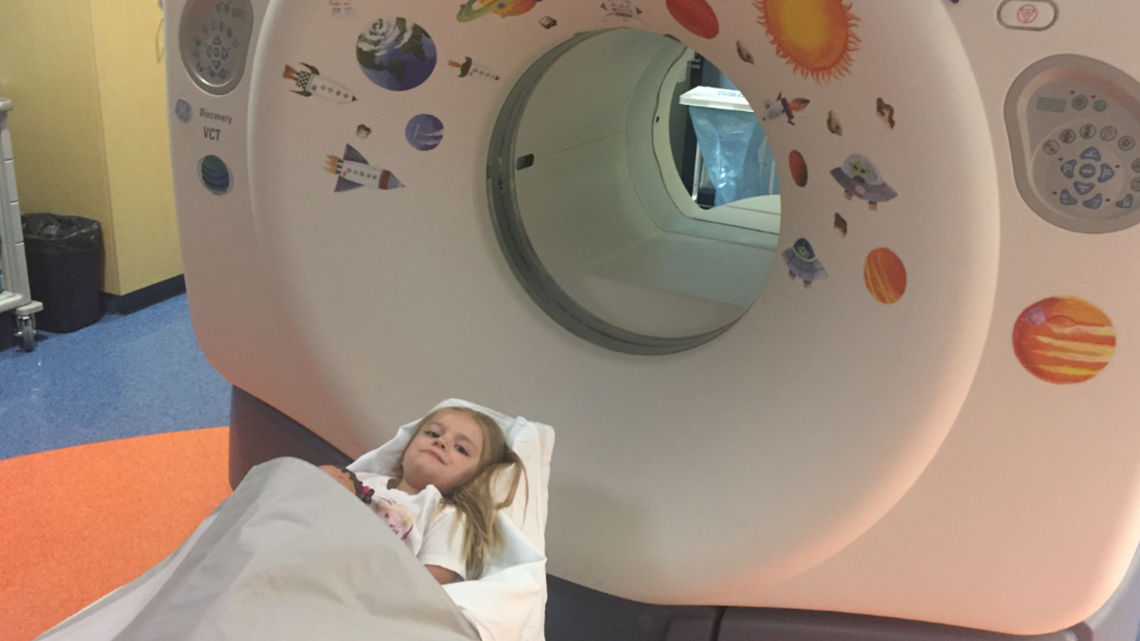 Jay Jones is currently a family adviser for Seattle Children's. He will be on the Family Advisory Council this year, participate in nursing panels and help with the Parent Support Program. The Jones family and several others are in the developing stages of forming a nonprofit to help raise awareness and funds for immunotherapy research at Seattle Children's.
"I'm just so excited to give back," Jay said. "Seattle Children's gave us so much. I mean, they saved our daughter."
Seattle Children's Research Institute is one of the nation's top five pediatric research centers for NIH funding. With more than 1 million square feet of research space, the hospital is developing treatments and cutting-edge therapies for children around the world.