SEATTLE — Around 6 years ago, Doctor Rebecca Partridge noticed a lack of programs in Washington state which serve the medical needs of people with Down syndrome. She began Virginia Mason's Down Syndrome Program when she wasn't able to find the specialized care she needed for her son who was born with Down syndrome in 2002.
"People with Down syndrome are at high risk for developing thyroid disease, about half the people have a heart problem, and they also can develop problems with their eyes and ears, so seeing and hearing," said Dr. Partridge.
Using a specialized approach to these medical needs can make all the difference in improving their quality of life.
Down syndrome is one of the most common genetic conditions, with about 400,000 Americans having Down syndrome. Among those, almost half also have or develop autoimmune diseases.
Benaroya Research Institute has dedicated themselves to understanding the basis of autoimmunity to find better treatments and improve quality of life.
"Auto-immune disease is when the immune system which normally protects us from bacteria and viruses gets misguided and mistakenly attacks itself," said Dr. Bernard Khor from the Benaroya Research Institute. "There's over 80 autoimmune diseases and together, they affect more people than cancer and cardiovascular disease combined."
"We've recently gotten funding from the National Institute of Health to build one of the first biorepositories in the country to collect cells from individuals with Down syndrome," said Dr. Khor. "The goal is to understand and learn from their cells why they are more prone to develop autoimmune diseases to basically find better ways to treat them and hopefully other people who don't have Down syndrome."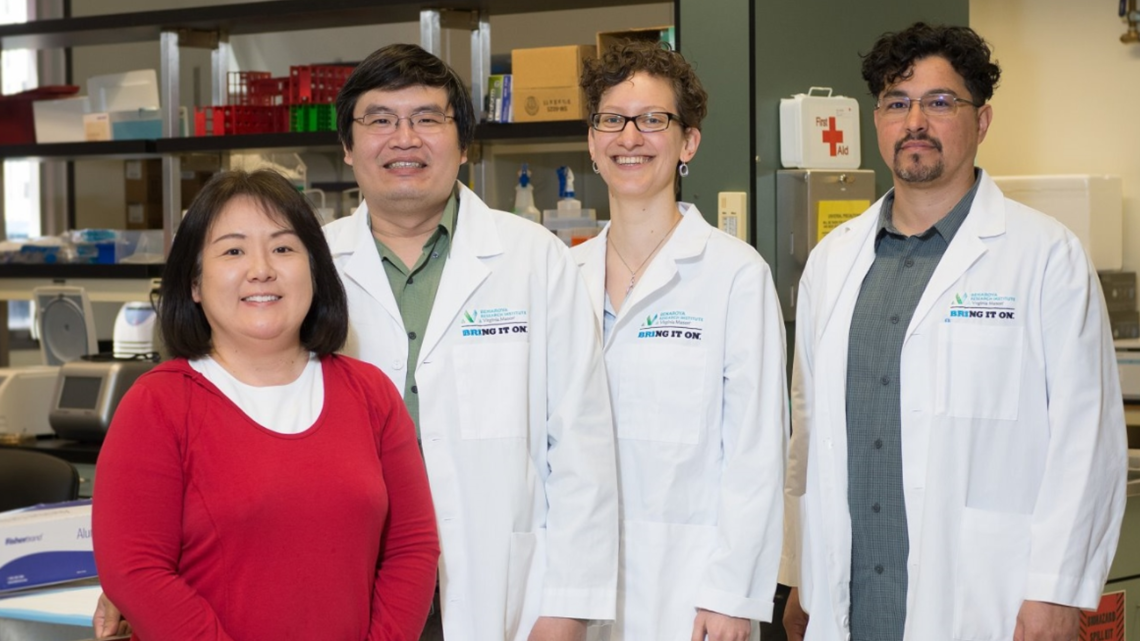 While there are no concrete answers that have come out of the research yet, there are many clues that Dr. Khor and his team are tracking down.
"We're learning more and more all the time and Dr. Khor's research questions that he's answering are going to provide some really important clues to solving some of the mysteries around autoimmune disease, not just for people with Down syndrome, but for all of us," said Dr. Partridge.
Dr. Khor's research is looking for volunteers to participate in the study by giving blood samples as they work towards trying to understand how to develop better treatment.
"One of the key things that drives our research and what makes it so unique is that we're trying to learn from people about what actually is going on not what we think is going on," said Dr. Khor.