SEATTLE — Opiates are a class of medication used to reduce pain, but at the same time, they affect the pleasure and rewards center of the brain. Because of this people need to use more and more over time, which makes them highly addictive. This causes health problems, says Exec. Director of Crisis Connections, Allie Franklin, and is the reason they prefer to use the term "opiate use disorder."
"When we get rid of the word 'addiction'," says Franklin, "We can start chipping away at the stigma."
The Washington State Healthcare Authority is partnering with Crisis Connections to link those battling opiate use disorder and their family members to resources that can help. "Many people find that by incorporating medication into their treatment plan, that they're actually able to find much more help and be able to stick with treatment over time," Franklin says.
Medication-assisted treatment is the process of pairing FDA-approved medications with behavioral treatment and counseling. It's not replacing one "high" with another. The prescribed medication doesn't provide a euphoric high. Rather, it helps patients with cravings and withdrawal symptoms, "That really allows someone to use the behavioral skills and the techniques that they're learning to help support their recovery as they're no longer having to deal with those cravings."
People can be on medication-assisted treatment indefinitely, "We find that when people use medication-assisted treatment versus going cold turkey they're more likely to stick with treatment and that reduces their chance of relapse and death by overdose."
The medication helps patients to overcome cravings and withdrawal, which helps them stick to their treatment plan, "And to find that the skills that they're learning really do help them deal with those moments when they're feeling really stressed."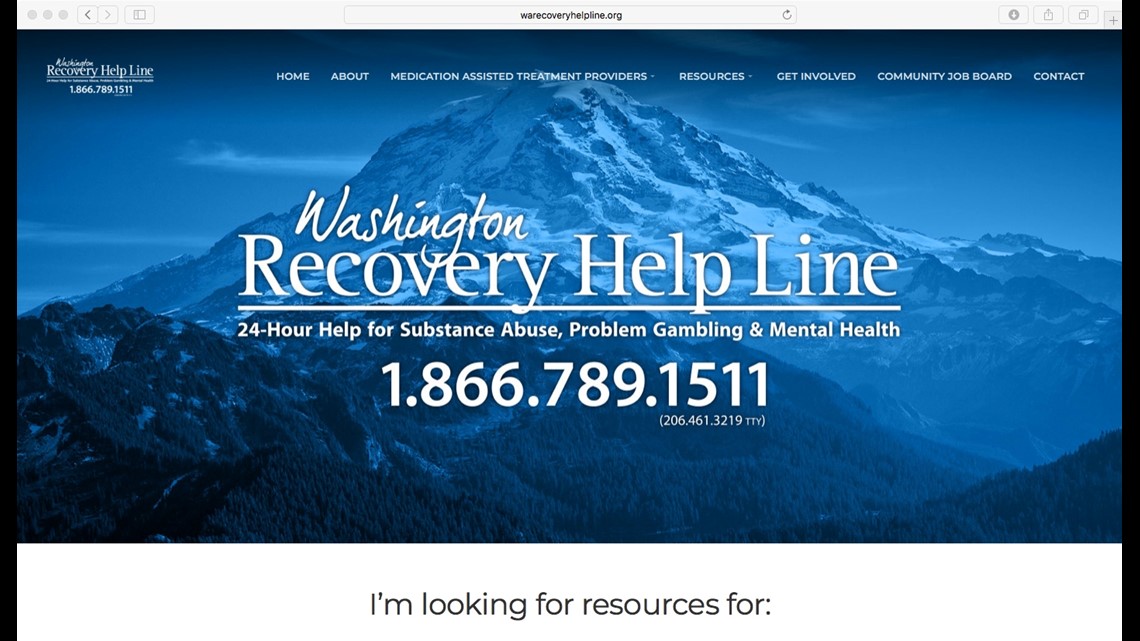 Medication-assisted treatment is widely available throughout Washington State and covered by many insurances including Medicaid. There are also programs that help cover the treatment even if the patient doesn't have insurance. To best find your closest resource, call the 24/7 Washington Recovery Helpline at 1-866-789-1511, or visit the website. The helpline is confidential and anonymous. Anyone can use it to find information for themselves, a friend, or a family member.