No need to turn the oven on with these recipes!
Try these no-heat recipes when the summer heat is making it impossible to cook anything.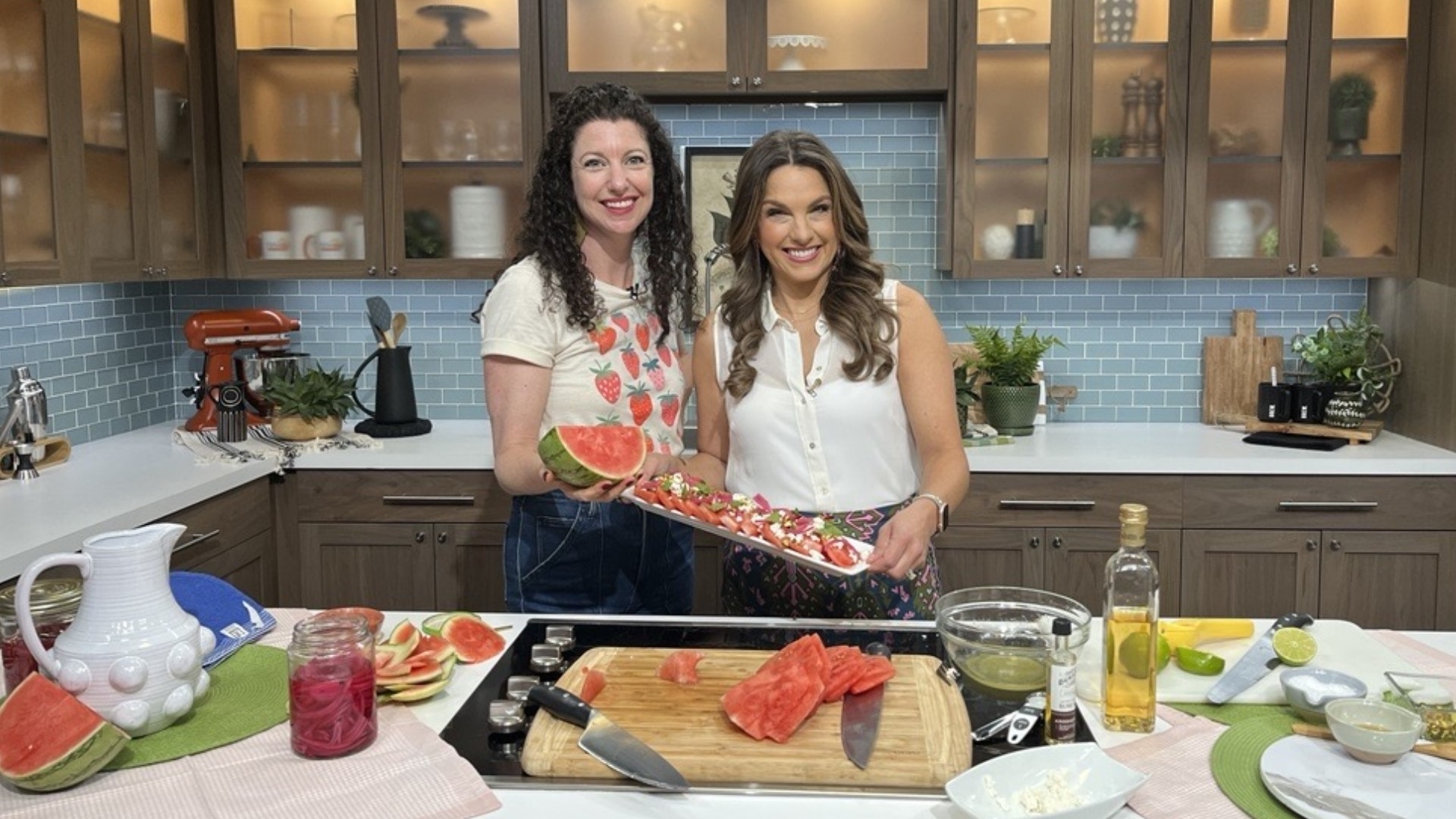 Seattle is beautiful in the summer, but sometimes it can get far too hot. These recipes are incredibly delicious, easy to make and don't require the use of an oven.
Watermelon Carpaccio Salad
:
Rachel Belle from the "Your Last Meal" podcast talks food with famous people all the time. Today she is sharing her knowledge and her recipe for a Watermelon Carpaccio Salad.
Small seedless watermelon
Pickled red onions
White wine vinegar
Olive oil
Lime
Honey
Feta
Fresh mint
Thinly slice and arrange the watermelon on a platter. Whisk 2 tablespoons of white wine vinegar and olive oil together with 1/2 tsp honey and the juice of half of a lime. Drizzle on the watermelon and sprinkle with flaky sea salt. Top with feta, pistachios, red onion and fresh mint.
Pizza Grain Bowl
:
Chef Corso of Outdoor Eats shares fast and easy trail-tested recipes you can enjoy anywhere.
16 oz. Precooked quinoa or grain mix (or 3 1/2 cups of cooked)
1/4 cup olive oil
1 lemon
8 oz. baby tomatoes
6 oz. pepperoni/Italian salami
4 oz. mozzarella
2 oz. olives
2 tsp. oregano
1 tsp. chili flakes
Chop salami, cheese, veggies (if needed)
Mix all ingredients together
Let sit for 10 minutes


Heirloom Tomatoes with Garlicky White Sauce
:
Culinary author James Fraioli shares a no-heat cooking recipe that showcases summer tomatoes.
If you have fresh tomatoes from the garden or farmers market, they're perfect for this recipe. You can use any kind of tomatoes so long as they're fresh and ripe. Try to avoid store bought tomatoes unless they're heirloom. You can also try cherry or grape tomatoes, sliced in half.
1 cup Best Foods or Hellmann's Real Mayonnaise
½ cup evaporated milk
1 large garlic clove, peeled and minced
1 large pinch kosher salt, plus more for seasoning the tomatoes
3 grinds of fresh cracked black pepper, plus more for seasoning the tomatoes
3 lbs. mixed heirloom tomatoes, sliced into rounds or cut into wedges or bite-sized chunks
1 Tbsp. dried oregano leaves
In a bowl, add the mayonnaise, evaporated milk, garlic, large pinch of salt and 3 grinds of the black pepper. Whisk until well combined (should be the consistency of thin pancake batter). Cover and keep refrigerated until ready to serve. Note: This Garlicky White Sauce can be made the day ahead. Makes 1 ¾ cups.
In a large bowl or platter, add the tomatoes and season with salt. Drizzle the Garlicky White Sauce over the tomatoes to your liking. Finish with another grind or two of pepper, and sprinkle with oregano before serving.


Hawaii-style Shoyu Ahi Poke
:
Chef RJ Ogo from Saimin Says shares a Hawaii-style recipe for Shoyu Ahi Poke - a perfect no heat cooking dish to try this summer!
This version of ahi tuna poke has cubed ahi seasoned with shoyu sauce, sesame oil, seaweed and sliced sweet onions.
8 oz. Ahi Tuna
1 pinch Roasted Sesame Seeds
1 Tbsp. Hawaiian Sea Salt
1 Tbsp. Shoyu Sauce
1 tsp Sesame Oil
1/4 of a Sweet Onion
1/4 cup Ogo Seaweed
1 Tbsp. Oyster Sauce