SEATTLE - Eighty, everyday people have shared their pursuit of peace in Colette Rausch's new book, Speaking Their Peace: Personal Stories From the Frontlines of War and Peace. Colette as acting VP of Government, Law and Society at the US Institute of Peace knows everyone has a story. However, due to fear, conformity and indifference many are afraid to share that story. The goal of her novel is to give a voice to the voiceless and share how ordinary individuals are bringing peace to the world.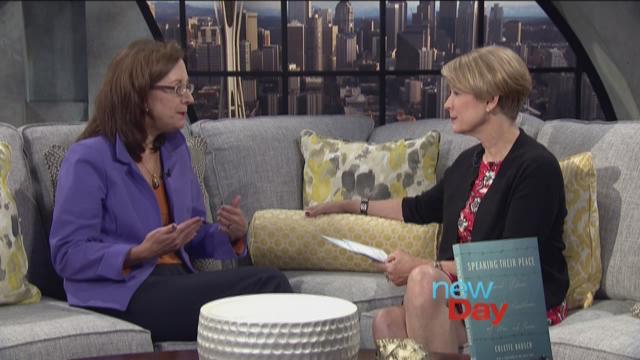 The Dalai Lama who wrote the foreward for the book calls it "a beautiful contribution to the promotion of peace." From attorneys to priests and from the young to the elderly the story encompasses a breadth of backgrounds that all sorts of readers can relate to.
BOOK SIGNING INFORMATION:
The US Institute of Peace's Colette Rausch will be appearing at Elliott Bay with Khitam Al-Khaghani, one of the project interviewers. Colette will be in the Seattle area from Aug. 3 - 17; please contact dmg@roaringfortiespress.com if you'd like to know more about the book, the project, or Colette, or to receive a review copy.