SEATTLE — A Smiling Heart Dentistry's Dr. Tigran Khachatryan assists young patients with overcrowded teeth and.uses advanced orthodontics to help patients with overbites, underbites, and migraines, "We should start the most non-invasive way," he said, "Worst case scenario, we can go surgically."
To treat an underbite, Dr. Tigran uses a technique involving stimulation of the jaw bone, growing it at a rate of 1 millimeter per month using a Daytime-Nighttime Appliance (DNA). The same device can be used as a solution for patients with sleep apnea and even migraines.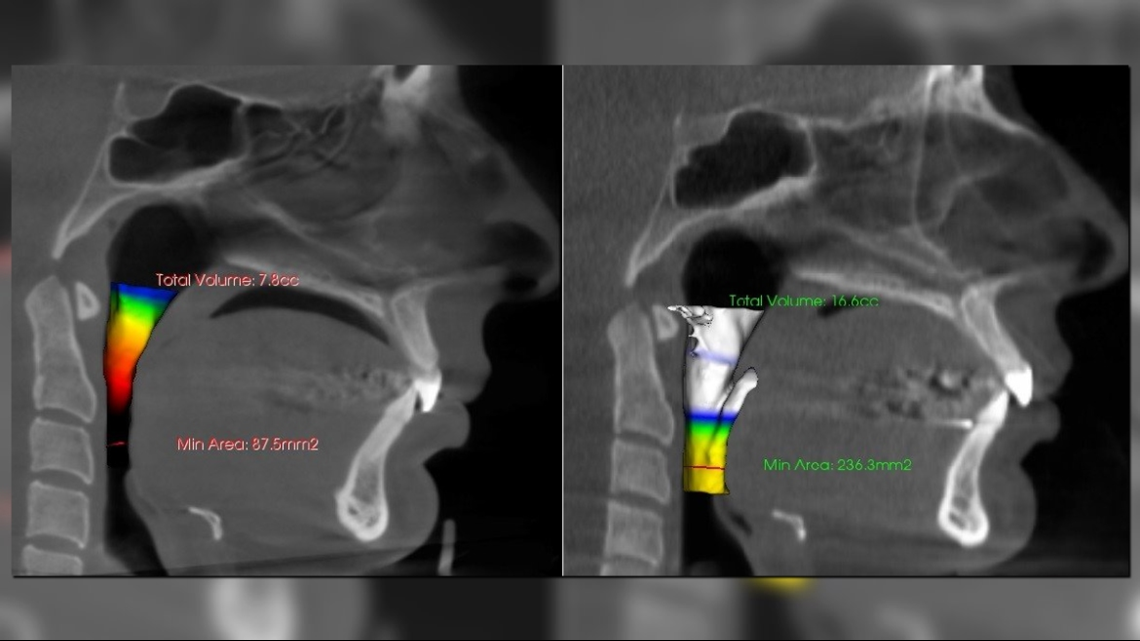 Before treatment, Dr. Tigran's patient Lana Alekseyevets was experiencing very strong and painful ocular migraines, "About once a month, sometimes more often. And other headaches, like tension headaches almost every day".
"In her case, we used a combination of techniques," said Dr. Tigran, "We used a special orthotic that repositioned her jaw, and actually, by putting special temporary fillings - we changed how she bites."
As a result, Dr. Tigran says that just one week into treatment, Lana had begun experiencing fewer-to-no migraines. Now on the second stage of her treatment, Lana says the headaches have gone away, " To this day, it's really been almost two months and I haven't had a single headache." She says her jaw feels more relaxed, and because she no longer grinds her teeth at night, she no longer gets tension headaches.
"Most of these things that we discussed - underbite, overbite, migraines, headaches, grinding - all of those things are connected to an underdeveloped upper jaw, usually," explained Dr. Tigran.
He also emphasized the importance of ensuring proper jaw growth in children by teaching them to breathe properly through their nose. Otherwise, they may suffer from the consequences of an underdeveloped jaw and overcrowded teeth later on.
For parents, Dr. Tigran recommends using nasal strips on their children, as well as encouraging them to consistently breathe through their nose, "I use a combination of these things on my kids," he admits." I am almost winning the battle with my son."