Family from all over the world went with Michael Jacobson to D.C. in April. Jacobson had inherited a box of letters, official documents, journals, and scrapbooks detailing the life of his great uncle, Werner Holländer, who was executed by Nazis during World War II.
Jacobson received the box from his mother, and it had been passed down for generations.
During the COVID-19 lockdown, Jacobson began going through the unsorted items.
"So it was unsorted…and I just started getting into it," said Jacobson. "I started documenting every one of these artifacts…there were all sorts of interesting things that I couldn't piece together. So I started to map these out and try to identify how all these pieces related to each other."
Born in 1914, Holländer was a Jewish engineer, who loved to go on hikes and ski. According to Jacobson, Holländer was incredibly popular and went on lots of trips with friends.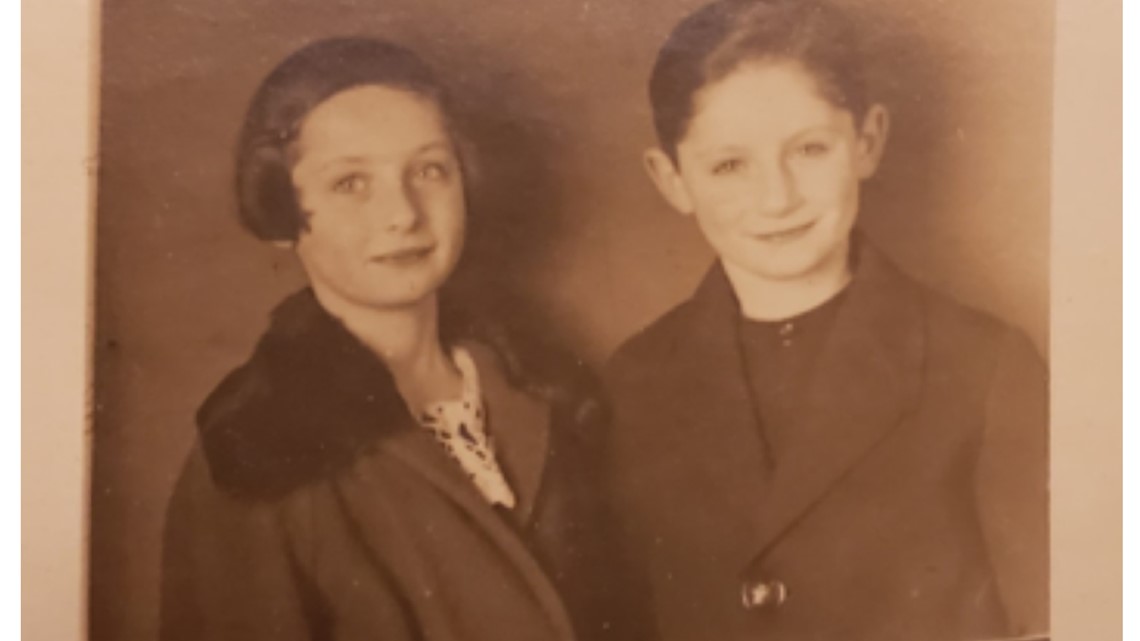 In the 1930s, Germany studied U.S. segregation laws, using its findings to implement the Nuremberg Laws. The laws made Jews a legally separate race from the predominant German Aryans.
As a young man, Holländer was arrested by the Nazis for rassenschande, which is known in the U.S. as miscegenation and was the crime of inter-race relationships, including friendships and mixed-raced marriages. After Holländer's Aryan girlfriend became pregnant, he was turned in to authorities. Stories vary on how Holländer was turned in.
Due to having a Hungarian passport and having been baptized Christian, Holländer was tried as a foreign national.
"He had sort of the paperwork to you know give him the proper handling if you will," said Jacobson.
Efforts were made to free Holländer from prison. A letter filed by the Vatican, which was among the documents in Jacobson's box, interceded on Holländer's behalf but was ultimately unsuccessful.
Holländer was sentenced to death despite that being beyond the legal guidelines for rassenschande. Sometime between 1943 and 1945, Holländer was executed for his crimes via guillotine. He was buried in a mass grave.
After Holländer's death, his twin sister, Helga, advocated for the judges who sentenced her brother to be arrested. Helga even wrote multiple letters to American authorities.
"Helga's determined letters seeking accountability for the execution of her brother are insightful artifacts detailing how post-war justice was sought by relatives of victims," said Kassandra LaPrade Seuthe, a Holocaust Memorial Museum curator.
In 1952, the two Nazi judges were tried for wrongfully condemning Jews to death. Both were acquitted.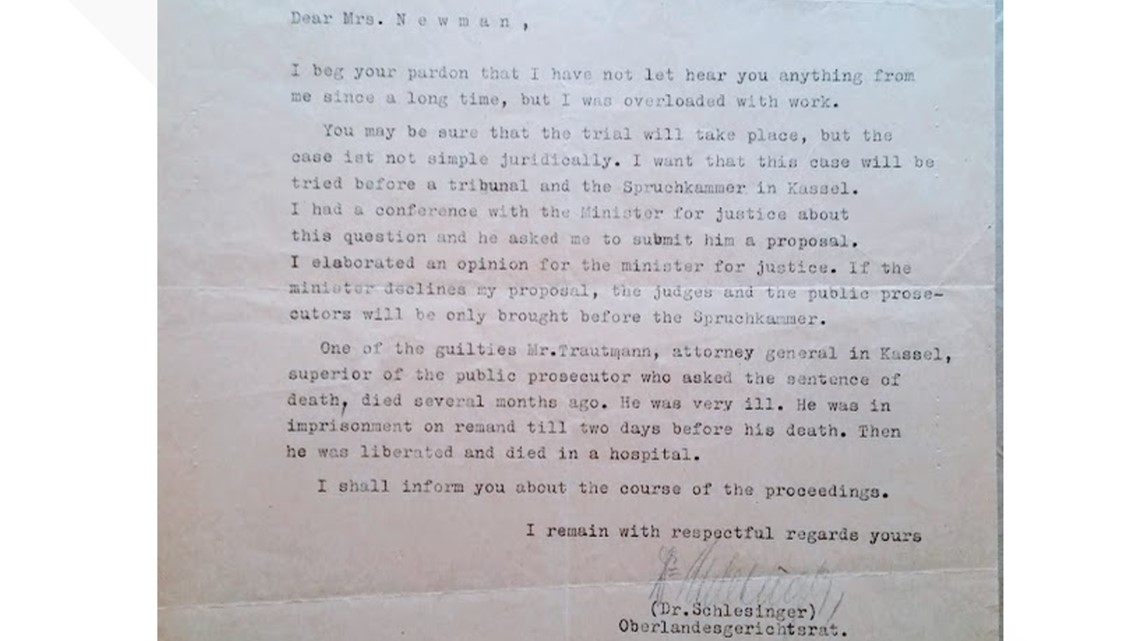 Jacobson said that it is important to remember those who lost their lives in the Holocaust and to say their names.
"I think it personalizes the individual. It personalizes the individual story. It helps you connect. This was my grandmother's brother. It's not some far-off historical figure," said Jacobson. "I think with all the contention around history and telling history these days, this is part of that full history that needs to be told."
The U.S. Holocaust Memorial Museum has a database to search for victims and survivors of the Holocaust. They use family artifacts for exhibits, as well as educational tools.
"Ultimately, the decision to donate the collection to the Museum is informed by Werner's family's desire to elevate the experience of their loved one as an individual beyond what has been documented in the official record," said LaPrade Seuthe. "This collection represents the first original material we hold documenting the life of a person accused of Rassenschande."
"I'm really proud to of been able to contribute these artifacts," Jacobson said.