It's a shiny new building, but the it's the new collaborative, integrated medicine process inside of it that sets Kirkland's new Neuroscience, Spine, & Orthopedic Institute apart according to Orthopedic Surgeon Dr. Mark Freeborn.
Having doctors and medical providers from different specialties all working together under the same roof is a rarity. It's that ability as integrated providers that is a key differentiator for the Institute.
"Walking past each other in the halls, having shared notes services; that we can communicate both in person and through notes, that's what really makes it a different place."
The integrated approach eliminates the need for patients to travel from Doctor to Doctor, and has distinct advantages in outcome for patients.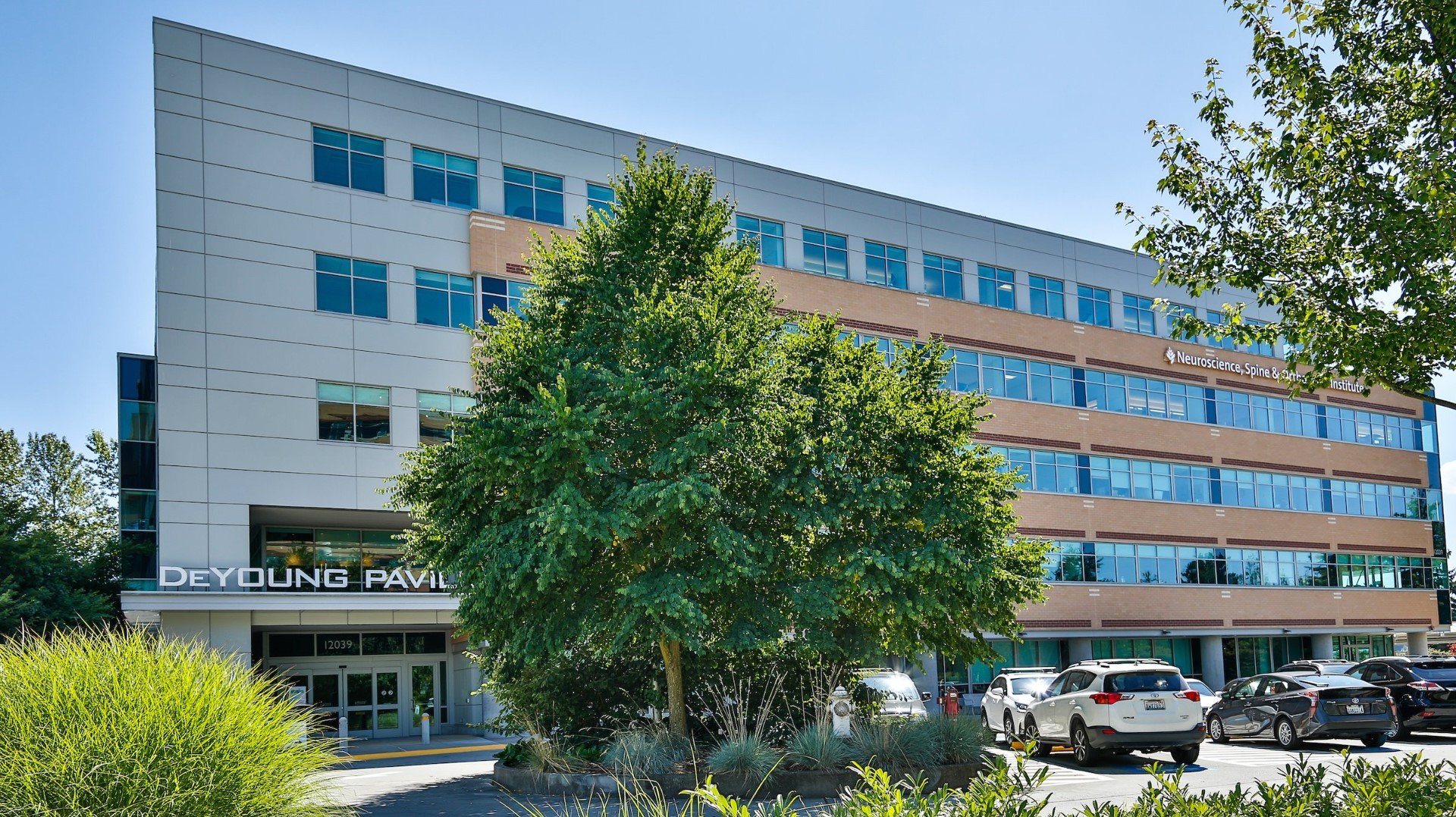 "Before you get to your appointment with me, I have all the notes from my colleagues and co-providers that have already seen you, and I can go through those notes and have a treatment plan in mind that's reflective of all of their input before the patient even gets there."
It saves time and frustration for both the Doctors and the Patients, eliminating the need to begin anew with each new specialist who comes into the treatment plan.
At the Institute, multi-disciplinary teams of 20-25 people meet regularly to collaborate on cases. Neuro-radiologists, orthopedic spine surgeons, neurologists, and physical therapists will all approach the same case from a different point of view. For cases that stump even the most seasoned providers, getting different specialists together in one room discussing it from different perspectives can positively influence a surgical plan.
Providers are incentivized to collaborate, to the extent that two attending surgeons may work together on one procedure. "You've got two brains and four hands dedicated to you for that full period of time, and that's really unusual."
As a physician, this integrated approach has an effect on participating providers like Dr Freeborn, "It makes me proud to come to work every day," he says, "We do what's right for the patient all the time every time."
This approach is really what the future of medicine is all about, he says, "Complete transparency and quality outcomes." For patients and providers at the Neuroscience, Spine, & Orthopedic Institute, the future is now.