SEATTLE — How do you know when it's the right time to explore your options for hip or knee replacement surgery? When it comes to knee pain, it's important to differentiate between a short-term injury and a chronic condition.
"If you're having pain for a few days, we really want to use anti-inflammatory medications, ice, and we want to minimize activities that cause pain," said Dr. Adam Rothenberg, an orthopedic surgeon at EvergreenHealth Orthopedic & Sports Care, "If it's prolonged for more than a week or so, then you should see your regular doctor or primary care doctor."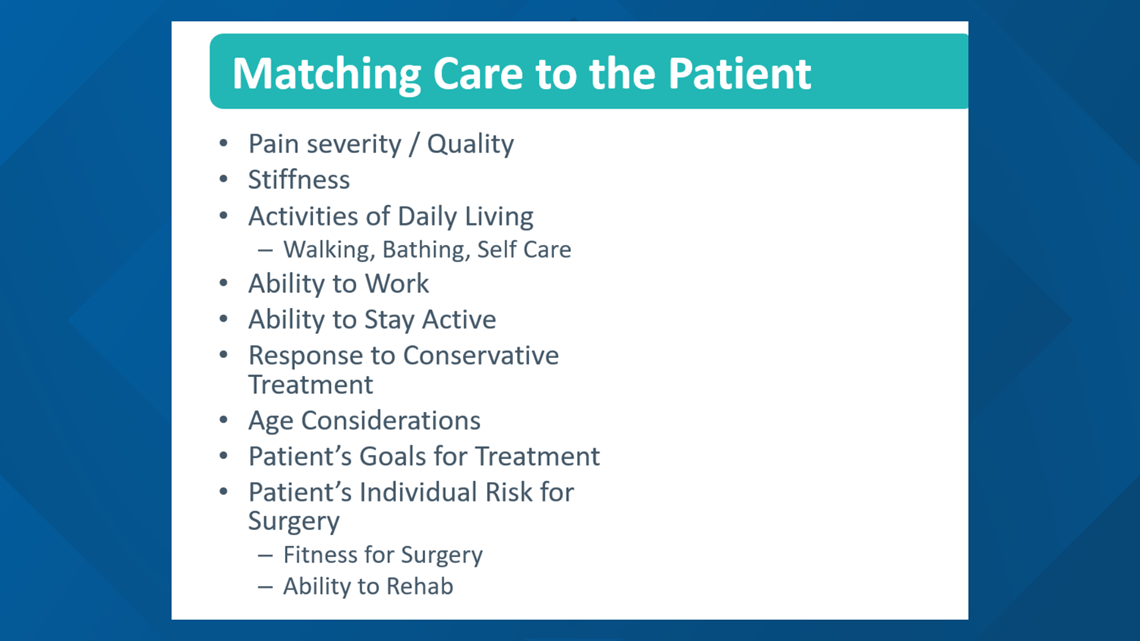 If you are experiencing chronic pain that is interfering with day to day activities like putting on shoes and getting in and out of bed; or if the pain impacts your mood and is making you depressed, exploring the possibility of joint replacement with an Orthopedic Specialist could make a difference in your quality of life.
"If you notice that with your knee or hip dysfunction, you're losing your range of motion, you're losing your ability to walk long distances, and your health and fitness are deteriorating, you want to intervene earlier rather than later so that we can preserve what you do have." Left untreated it can be difficult to restore the original range of motion after surgery.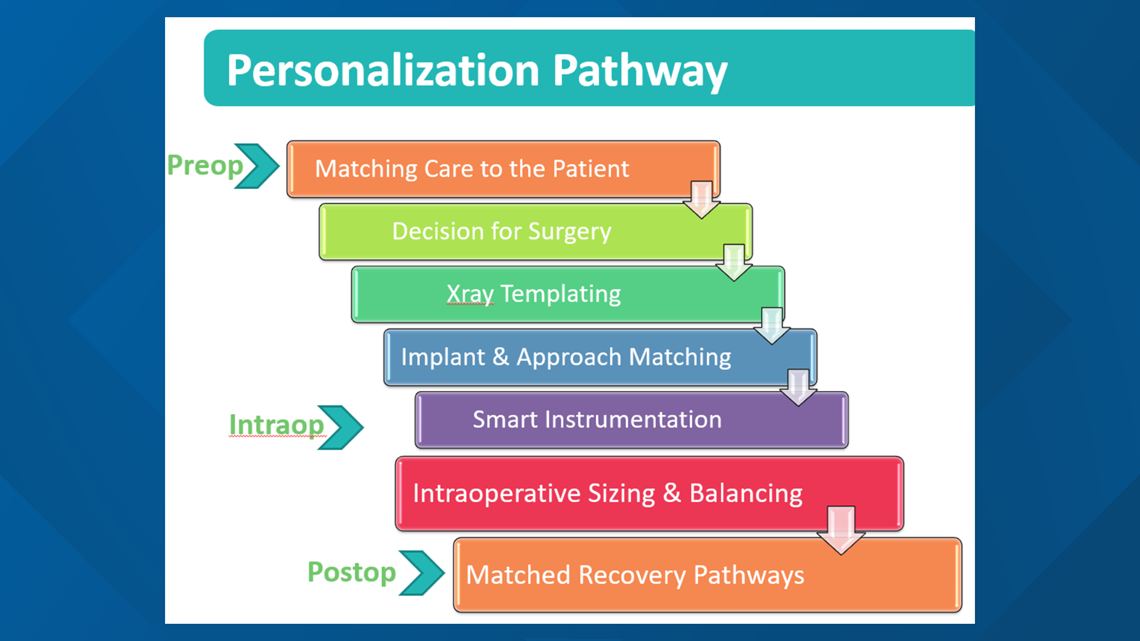 Once the decision to have surgery is made, Rothenberg says a customized plan is made for each patient depending on the patient's age, health or allergies.
Because of scientific advancements in the process, recovery from the surgery is much faster than it used to be, "My patients, when they have surgery, you're going to walk 100 feet that same day, go up and down stairs, and we may be getting them home the same day." Depending on your function before the surgery, extended recovery typically takes between 6 and 12 weeks.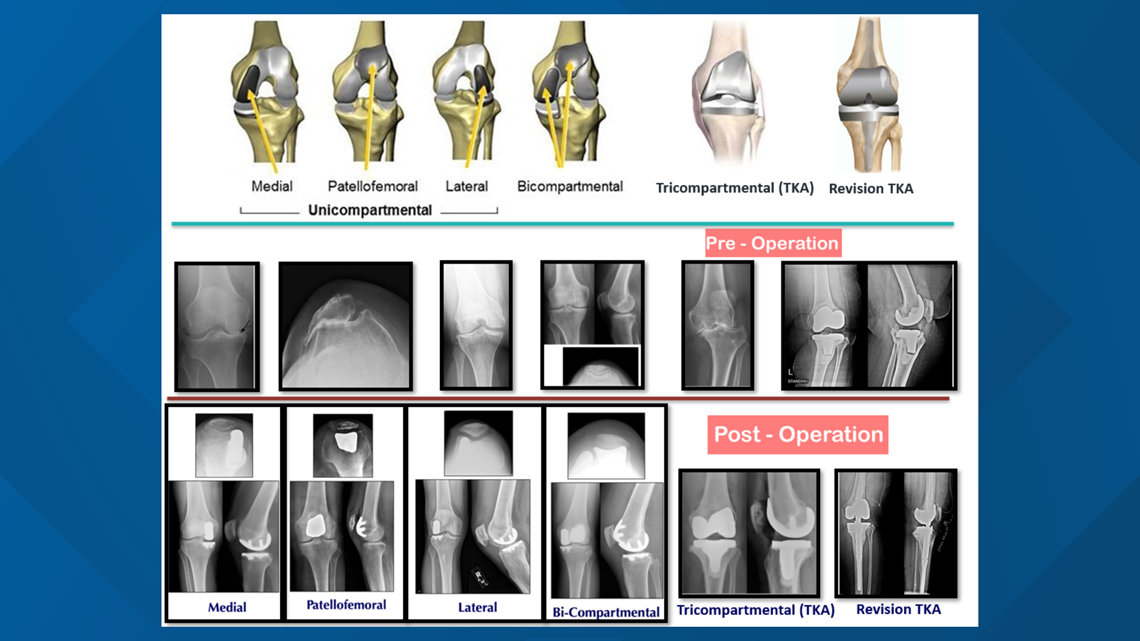 "90 percent of hip and knee replacements will last 20 or more years", said Rothenberg, "We've fixed a lot of the mechanical issues in the past that have been a problem." There can be issues over the course of a patient's life, and that's when Rothenberg says, it's advantageous to be working with a specialist because "They can take care of you through the comprehensive range of care."