SEATTLE — Esophageal cancer is a treatable disease, especially if its discovered in early stages. When detected early there are minimally invasive treatment options that can be considered which are very effective in defeating it. Virginia Mason Gastroenterologist Dr. Andrew Ross and his patient Doug Winslow-Nason joined us to talk about the disease, detection, and treatment.
The esophagus sits between the back of your throat and the top of your stomach. "Its job is to conduct food and liquid from the back of your throat and get it down into your stomach so it can be digested," says Dr. Ross.
In 2018, over 17,000 new cases of esophageal cancer were diagnosed. It's estimated that there are about 47,000 people living with the disease today, with men more than 3x likely to develop it than women.
There are two types of esophageal cancer, Squamous Cell Carcinoma, and Adenocarcinoma. "Squamous cancer is more prevalent in people who are heavy smokers or heavy users of alcohol," says Dr. Ross who told us that while the diagnosis of Squamous cancer is in decline, diagnosis of Adenocarcinoma is on the rise. This is because Adenocarcinoma is associated with Gastro Esophageal Reflux Disease (GERD), otherwise known as heartburn.
"The incidence of people reporting heartburn symptoms has increased, and that has to do mainly with a rise in obesity over the past several decades," explains Dr. Ross.
What are the symptoms of esophageal cancer? Signs and symptoms can include any of the following:
Difficult or painful swallowing (dysphagia)
Pain in the back between the shoulder blades
Loss of appetite
Swollen glands in the neck or any swelling in the neck that can be felt
Coughing up blood
Hoarseness or chronic cough
There are several factors that can increase a person's risk of esophageal cancer:
Age over 55
Have a history of GERD
Barrett's Esophagus
Use of tobacco and alcohol
Obesity
Diet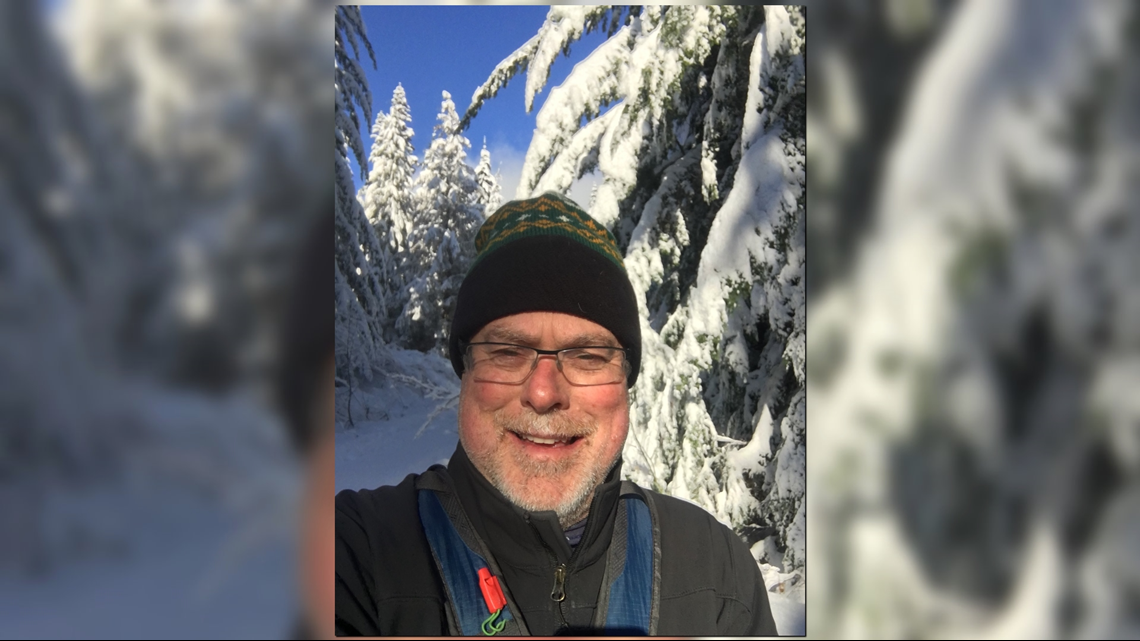 Doug Winslow-Nason was diagnosed with esophageal cancer in 2016. He had been experiencing heartburn for years but didn't think anything of it, "I think, like most people, I just assumed everybody had heartburn. I go to the drugstore and there's an entire aisle."
In 2015, Doug discovered that his brother had been diagnosed with stage IV esophageal cancer. His brother passed away several months later. When Doug returned from caring for his brother, he was due for a colonoscopy, "I asked if they could do an endoscopy as well because I was just nervous, and they did it, and they found high-grade dysplasia which led to another procedure performed by Dr. Ross, here, and he found cancer and the treatment started."
Doug was given the choice to undergo an EMR (endoscopic mucosal resection), which is an alternative to surgery for removing abnormal tissues from the lining of the digestive tract, or to have a complete esophagostomy. He opted for the EMR. He underwent the procedure 4 or 5 times over the course of a year. Since then he's been cancer free and back to living his life again.
Doug's proactive request to undergo the endoscopy may have saved his life, and Dr. Ross encourages people who may be at the highest risk (middle-aged white males with over 5 yrs. history of heartburn) to do the same. Don't suffer in silence or assume that health symptoms you have been experiencing for years are normal.
"It's really important as healthcare providers to not only know all this information," says Dr. Ross, "But to ask the right questions so that we can figure out how to help."