SEATTLE — These dragons #BreatheFire. Maybe that's why they're so thirsty.
"If you're not hydrated, it can really take a toll," says defensive tackle Will Sutton.
That's where the most important team member's job begins.
"They have to have an eye for who needs hydration," says head coach Jim Zorn. "It's all about hydration."
In our opinion, the XFL Seattle Dragons could use one more good water person. KING 5 Evening's Saint Bryan and Jim Dever both intend to fight for the job.
RELATED: Paul Silvi's take on the XFL and Seattle Dragons debut
"I see what's going on here," Coach Zorn says, eyeing-up the two competitors as they bicker and backstab.
What does it take to deliver hydration like a pro?
"Promptness," says wide receiver Keenan Reynolds.
"It's all in the wrist," offers Sutton.
"Just someone who cares," pleads Austin Proehl, a wide receiver.
"I have such a connection to the water," a heartfelt Dever replies.
Bryan says, "I feel that more than he does, actually."
The job is more complicated than it looks, explains Coach Zorn.
"This guy only wants blue Gatorade," he says, presenting a hypothetical. "This (other) guy might want orange Gatorade."
It's a waterboy battle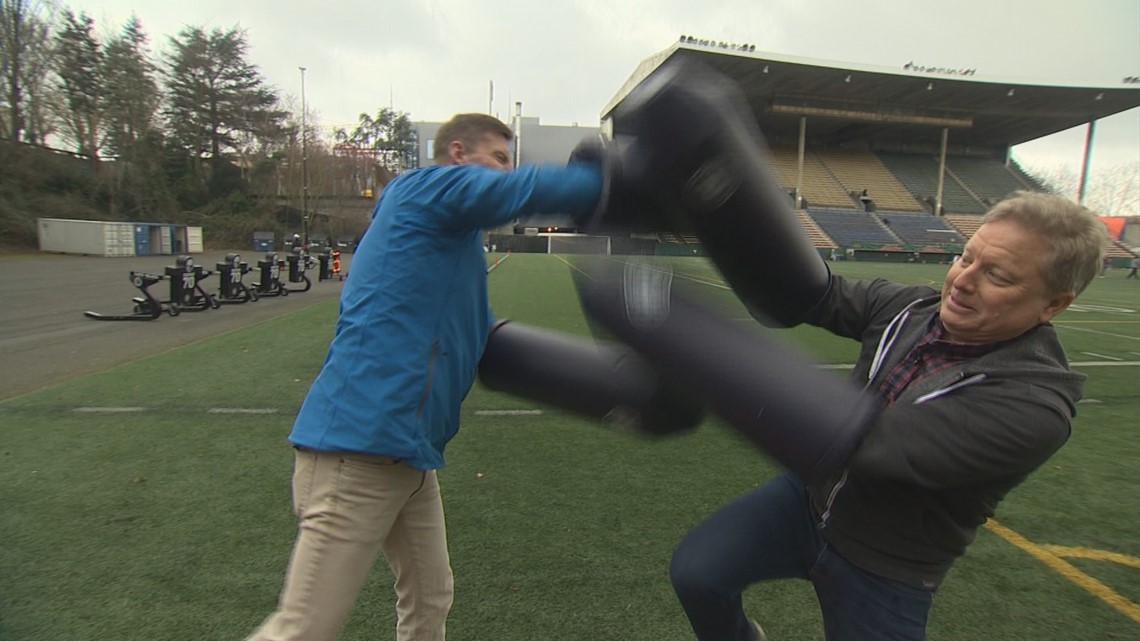 After watching Bryan and Dever display their water delivery skills through speed and accuracy tests, Zorn makes the call.
"Saint. I pick Saint," he says.
Dever sulks aways.
"Poor choice, but I wish everyone the very best. I'll be back next year."
KING 5's Evening celebrates the Northwest. Contact us: Facebook, Twitter, Instagram, Email.