ROCHESTER, Wash. — Stepping into Laurel Behnke's Thurston County home is like walking into a whippet wonderland.

"My favorite thing about whippets is how much they love you, they just adore you," Behnke said.

Natural runners, Behnke and her husband would race their whippets for fun before discovering the sport of dock diving.

"I like dock diving because it's really easy on the dogs, there's very little risk of injury, and they love it," Behnke said. "It's a 40-foot dock, and anywhere from a 35 to a 60-foot pool. And the main discipline is the distance."

One of the dogs Behnke introduced to the sport was Sounders. His grandfather was a record holder in distance at 31 feet.

"We tried it the first time and he wouldn't jump off the dock. He was like, this is stupid. I'm not going into that weird pool."

His start may have been slow, but Sounders soon became a big splash in the sport.

"It was surreal because I don't think anybody could ever break 31 feet," Behnke said.
"When we broke it, it was a lot of tears with me. Now his record is 36 feet, 11 inches."

But distance isn't the only record Sounders have set.

"One of the disciplines is called extreme vertical. And it is that instead of judging your distance in the pool, they judge your height," Behnke said. "Previously, the world record for that was 8 foot, 10 inches. He nailed 8, and he got 8-10, which tied the record and I cried. And I screamed, I was so excited."

When they raised the height to 9 feet, Sounders soared to new heights.

"He whacked it so hard with his mouth that it fell off and all he has to do is fall off. So when that fell that was exciting," Behnke said. "He holds seven world records currently in the diving sports."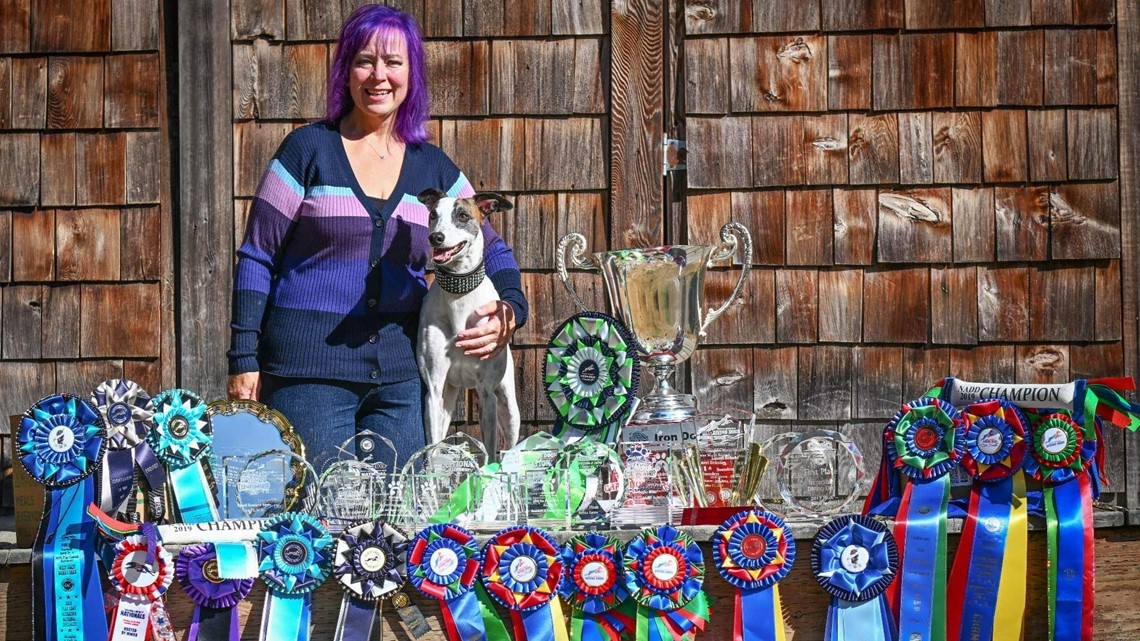 His dominance in the sport has made him and Behnke a celebrity on tour and at home.

"I had no idea we'd get this big. I mean, we're on TV, people recognize us in the store. Sometimes. It doesn't happen all the time, but sometimes we have a little running joke about how I've been recognized at Marshall's, I've been recognized at certain places. He has a pretty big following, people love him. He's a very personable, sweet dog."

With Sounders still in his prime, he and Laurel are far from taking their last leap.

"I always knew I'd do stuff with my dog, but this big? I had no idea."